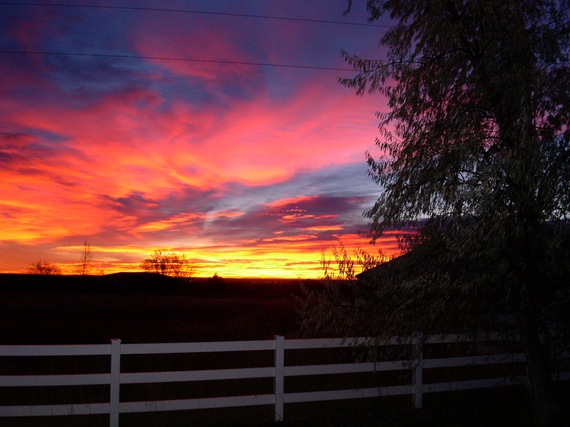 In a world beset with woes, people hunger for a sense of who they are, where they belong and what they believe in.
Sixty million refugees are on the move, climate chaos is upon us, and the global economy teeters. Demagogues call for the worst in us, and find fertile ground in a political alienation that allows a flight to easy answers and loss of liberty in pursuit of stability.
Our economic narrative extols competition, perfect markets and unfettered growth in a world in which the rugged individual is seen as the only legitimate economic actor. The result is huge inequality in which 62 individuals have as much wealth as the bottom 3.5 billion. Too big to fail crushes local self-determination.
Humanity has exceeded the planetary boundaries, yet we fail to deliver the basic standard of living needed to ensure human dignity for all people. As many of 30% of young people fear that they don't have a future, and teen suicide is at record numbers.
Millions of people reportedly hate their jobs. The annual Gallup Healthways survey of worker satisfaction warns that more people are more unhappy than at any time measured, driving a disengagement at work that is costing the U.S. $400 billion in lost productivity annually.
To compensate, as Dana Meadows put it, we seek to meet non-material needs with material things.
Pope Francis warned that, "The external deserts in the world are growing, because the internal deserts have become so vast." He quotes the Earth Charter that challenges humanity, "As never before in history, common destiny beckons us to seek a new beginning... Let ours be a time remembered for the awakening of a new reverence for life, the firm resolve to achieve sustainability, the quickening of the struggle for justice and peace, and the joyful celebration of life."
Perhaps it is having an impact. Leading business thinkers speak of humanistic management, of flourishing, of Conscious Capitalism, of Natural Capitalism, of Regenerative Capitalism, and the need for a Big Pivot. Biologists are exploring the "wood-wide web," the notion that even nature is in communication and cooperation, as policy thinkers speak of better life initiatives of beyond GDP and happiness indexes.
There is a business case, a personal case and a global case for reframing these diverse conversations around the concepts of "well being." Doing this will enhance corporate effectiveness, bring a more fruitful framing to policy, unite activist efforts that have seen themselves as isolated, enable use of a rich body of research and create a community of learning that offers the promise of delivering solutions to some of the worlds worst challenges.
Brilliant work is being done at the micro level of individual mindfulness, and at the macro level of seeking to reframe the global economic narrative, but neither will suffice without the other. All of our efforts, however important, have failed to deliver a coherent alternative to the status quo. People and organizations who care about these issues, and who see the connection have tended to work atomistically. Conversations have been fragmented or even adversarial.
Where do we go from here?
This spring, a consortium of organizations, scholars, faith leaders, business people, media experts, policy makers and others are converging to begin explore how all of their agendas are facets of the same seed crystal of a different narrative.
To drive impact, we need to find a coherence around a theory of change, and then a strategy of change. Who is going to do what, how and by when? Realistically, most of us will continue to work in our own organizations, and with our own framings and priorities, but to transform the dominant paradigm and economic system, we must find ways to co-create in a spirit of integration. Part of this is done at the individual level, as Dr. Chris Laszlo puts it, changing who leaders are not just what they are doing, but part of it is done collectively. As change agents we need to learn to celebrate our diversity within a common understanding and commitment to action.
If what we've written here resonates, contact us at info@natcapsolutions.org. Let's craft a finer future.
Related
Popular in the Community