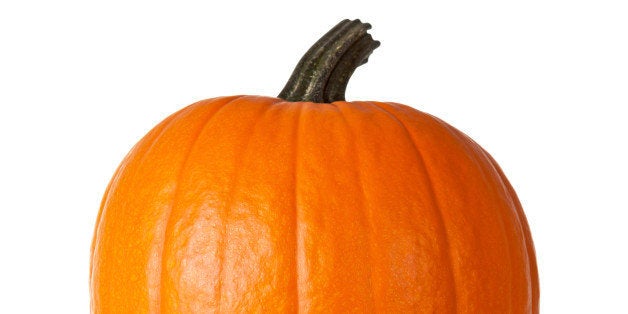 Halloween is all about expressing your imaginative side.
My favorite way to express my creative side every Halloween is with a cleverly decorated jack-o'-lantern. Yet, like always, my ambition outweighs my talent, and I can't hack it. Why? I have zero knife skills. I can't even carve a Thanksgiving turkey correctly, so whittling beautiful shapes into a pumpkin is out the question.
So, what's a gal like me to do? Easy! I utilize my creative problem-solving skills to make something even more imaginative -- with a no-carve pumpkin. Once you've decided to forgo the messy knife and spoon, you can start to dream up how you'll be decorating your pumpkin DIY-style!
And I know of no better way to do this than with some good old fashioned chalkboard paint. Once you're done, you'll have created a one-of-a-kind gourd that's sure to impress your neighbors, guests, and trick-or-treaters.
To learn how to make a chalkboard paint pumpkin, be sure to watch the video below. It's completely brilliant and you only need two simple things to pull it off!
Please SHARE if you think this is a brilliant idea!
More Stories From LittleThings
: