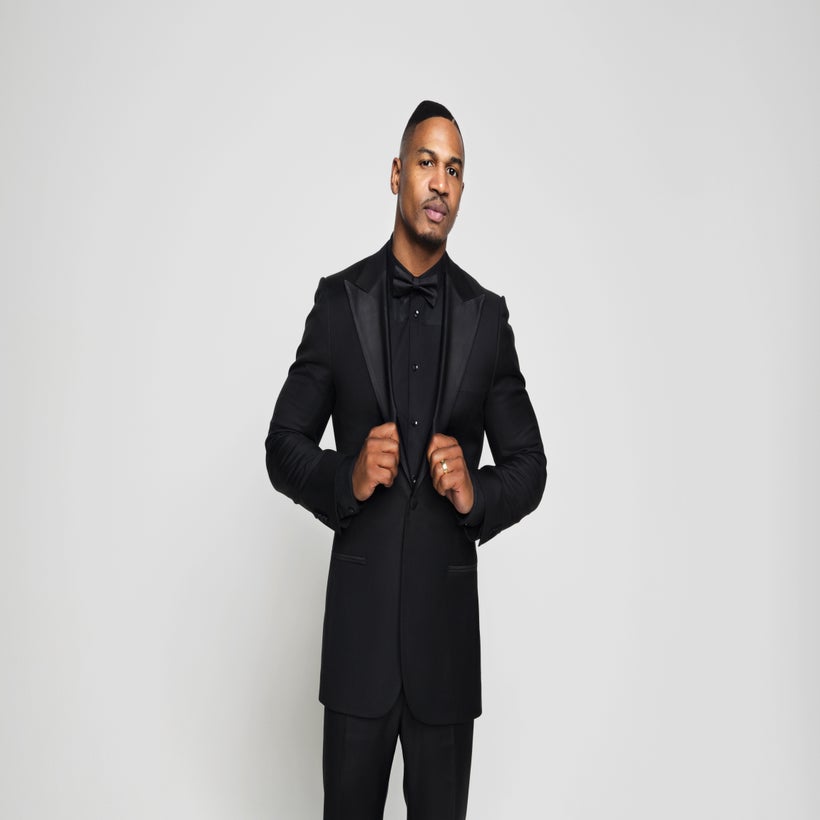 Reality television star and mega producer Stevie J is back on VH1 in another spinoff "Leave It To Stevie." This time around, fresh off his rollercoaster relationship with the self-described Puerto Rican princess, Joseline Hernandez, Stevie is living the single life and this time he's doing so surrounded by his five children, some of his closest friends and an old friend (Faith Evans) who will likely have him considering a romantic relationship.
On a Friday afternoon in the heart of New York City's Times Square I caught up with the star of "Leave It To Stevie," the hitman himself Stevie J. He was excited to chat about the new place he's in when it comes to life, love, family, and career. The Stevie J viewers will meet in the upcoming spinoff show will be the same Stevie they have come to love but he says he is switching things up a bit on this show.
"This show is more about me showing myself a little less rach che che but it's still Stevie J," he says. For more of my interview with Stevie J check out the transcript below.
KM: You said something in the first episode of the show about the good guy coming back. When did the good guy leave? Where did he go?
SJ: The good guy actually took a hike when I was going through my ups and downs and turmoil with his ex-girlfriend. I had to revisit, rediscover myself and that's what this process has been about.
"Leave It To Stevie" also features some of Stevie's friends from "Love and Hip Hop: Atlanta." Stevie is featured in a number of scenes in the show with close pals, rappers Yung Joc and Scrappy.
SJ: The things about Joc and Scrappy is they are like my bros and they have children. We are all fathers and I wanted that to be an element of the show. So we show us in our element with our children and the connection that we have.
Viewers have watched the love life of Stevie play out on the television. He went into filming "Leave It To Stevie" a single man but soon the rumor mill started to swirl about a possible relationship with longtime friend and singer Faith Evans. During out chat Stevie only mentioned that viewers would have to tune into the show in order to see what really happens with the love story plotline. However, over the weekend news broke that the mega-producer confirmed that the relationship between he and Faith was something he calls very new. The relationship between the two of them is falling back into old territory too. Stevie is working as a producer for an album with Faith called 'The King and I.'
SJ: You will also see in the new show that I've devoted to music. I'm working with Faith and some new artist as well. I'm back to doing what I love. I also did some work on a new Kelly Price project.
"Leave It To Stevie" for the better is really about the hitman enjoying time with his family and friends. The show devotes time to his love of music and in the words of Stevie J it's really a fun show.
SJ: I'm really in a good place right now and I just want to have fun doing what I love and surrounded by the people I love.
Interested "Leave It To Stevie" the show premieres Monday, December 19th at 9pm eastern on VH1.
Calling all HuffPost superfans!
Sign up for membership to become a founding member and help shape HuffPost's next chapter
This post was published on the now-closed HuffPost Contributor platform. Contributors control their own work and posted freely to our site. If you need to flag this entry as abusive,
send us an email
.