The leopard, which was first spotted in a market Sunday morning, according to reports, likely wandered into the town from a nearby forest. Attempts to catch the big cat have been unsuccessful so far.
(Story continues below)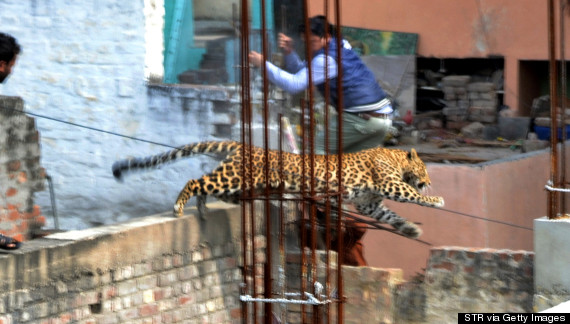 A leopard leaps across an under-construction structure near a furniture market in the Degumpur residential area as a bystander moves out of the way in Meerut on Feb. 23.
"Despite our best efforts, we have been unable to track the leopard down. We have launched a massive hunt for the beast," additional district magistrate S.K. Dubey told the Agence France-Presse.
"The leopard may turn into a man-eater due to violence and hunger. We are appealing to the residents to remain calm so that we could rescue it from its hideout and take it to a safe place," said S.K. Rastogi, the region's chief conservator of forests, according to the Indo-Asian News Service.
A team from the Wildlife Trust of India was enlisted to catch the big cat. Wildlife experts managed to briefly tranquilize the leopard and trap it in a hospital, but the predator recovered and ultimately escaped.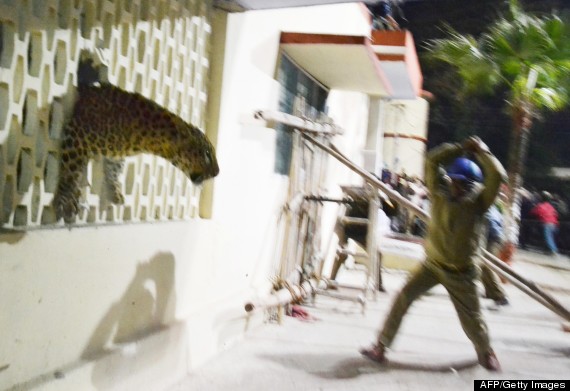 A leopard squeezes through a hole in the wall of the Meerut Cantonment Hospital as an official approaches in Meerut on Feb. 23.
"He got a bit drowsy, but he was so powerful that he could break a concrete wall and jumped out," Mayukh Chatterjee of the Wildlife Trust of India told The New York Times. "In my last 16 years of work, I have not seen such a long and powerful leopard."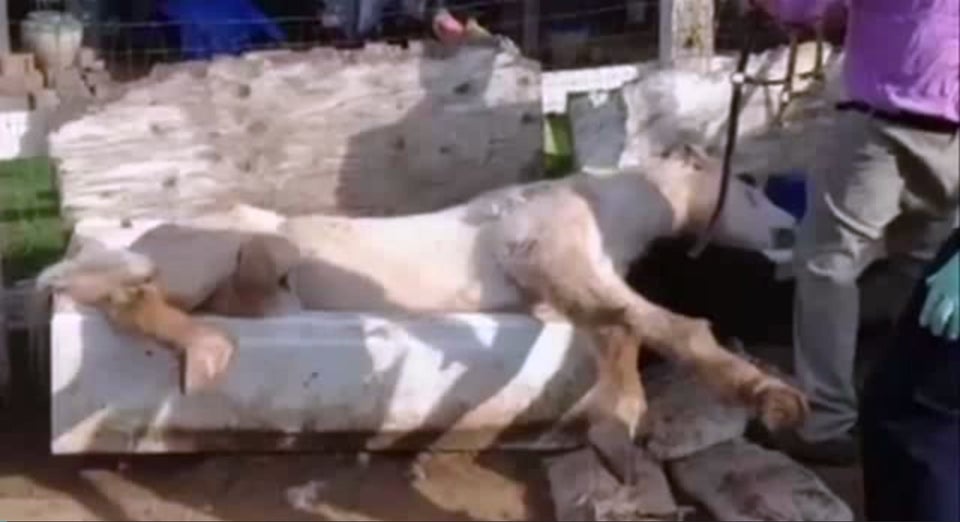 Animals In The News
Popular in the Community