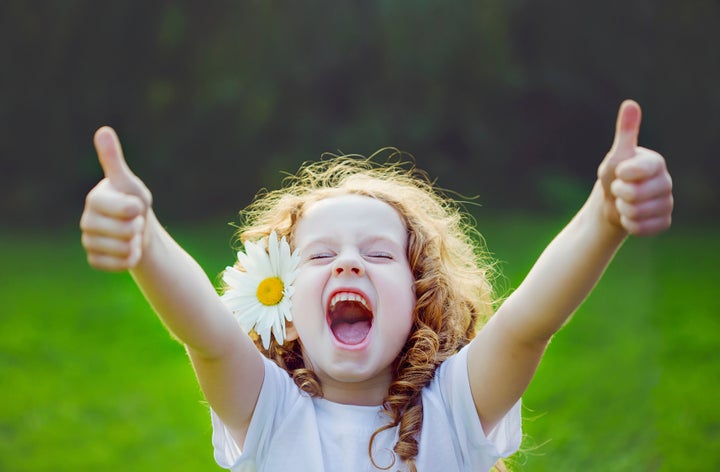 After three days at the International Positive Education Festival, attendees could not help but to feel renewed. First, Angela Duckworth, founder and scientific director of the Character Lab, spoke about grit being a greater predictor of success and well-being than IQ ("talent counts; effort counts twice"). Later that day, Martin Seligman, known as the Father of Positive Psychology, spoke about the history of the movement and the research revealing its tie to Positive Education.
Next, Sir Anthony Seldon entered while dancing to a video played of him singing Pharrell Williams' Happy song, promptly showed us all how to do a headstand, and made a point of letting us know that what brought him out of his own three-year depression was finally realizing that happiness was a choice; he could choose to be depressed, or he could choose to be happy with a positive outlook. Following that theme, David Cooperrider, co-creator and creative thought leader of Appreciative Inquiry, spoke about uniting the Positive Psychology of Human Strengths with the best that education has to offer.
Participants also listened to Shawn Achor, whose TED talk has over 11 million views, speak of the advantage we give ourselves when we project happiness, and how our own happiness is spread rapidly and unconsciously from one person to another. And, finally, Michelle Gielan, CBS news anchor turned positive psychology researcher and Founder of the Institute for Applied Positive Research, gave example upon example of how positive psychology has increased sales percentages in businesses around the world.
While these were just facts presented by the more well-known speakers, attendees also learned:
Scientifically supported studies show, without exception, that businesses and schools experience astonishingly greater levels of success when they embrace a positive psychology model and social emotional learning, placing a focus on compassion, kindness, gratitude, mindfulness, emotional intelligence, optimism, and character.

The improvement in businesses or schools are experienced regardless of location, wealth, country, religion, ethnicity, or any other imaginable grouping.

Children who often feel they have little control over their life circumstances quickly grasp the basic brain science, and are excited to learn what they can do, themselves, that will result in them experiencing greater successes more often.

It is more important to be high touch, than high tech. People NEED each other.

While Dr Martin Seligman of the University of Pennsylvania became the Father of Positive Psychology in America, it is countries like Australia and he United Kingdom that have sped past the United States when considering the growth of positive education programs.
All of these facts were amazing to hear, and certainly take much more time to process the greater messages, but, for myself, there were two lessons that reached my heart:
Pick impact over pay or prestige.

Yes, I want to be happy, but I also hope I can play a role in making others happy, as well.
Not enough could possibly be said to encourage others to attend any similar conference at any location around the world; one might simply hope that a person cares enough about his own well-being that he will make it a point to do so.
May we all find our way to our happiest selves.
Popular in the Community