 "A monthly happy hour," he says. "It's a group of liberty-minded folks coming together and partaking in happy hour functions."
One day, Fitzgerald's co-organizer made a radical proposal. "He had the idea that maybe we shouldn't have just alcohol all the time," he says. "And I thought that was a great idea."
Fitzgerald's newer endeavor is alcohol free (albeit with a boozy name) and is composed in a way that could seem oddly regimented, and maybe even ironically located, for people who value freedom and small government. It's a libertarian-oriented Toastmasters group that meets twice per month, in a U.S. Senate meeting room.
Now open to women (as of 1973) and those who aren't in California (as of much, much sooner than 1973), there are, according to Toastmasters International's website, 13,500 Toastmasters clubs around the world at which 280,000 members give impromptu and prepared speeches of various lengths, and also watch and critique others' speeches, working on their leadership and oratory skills in ways that comport with the organization's many manuals and exercise books.
About 15 of these members get together on a biweekly basis as part of the Liberty Toastmasters club. These Toastmasters, on top of the standard fare, also work on how to make their free market ideas more palatable to a sometimes skeptical, sometimes downright hostile outside world.
Libertarians "need to grow up and not be children anymore," says Fitzgerald in response to how he thinks non-libertarians see his cohort. "We're not very articulate. And we can't really apply our policies. We plan this utopian future. But in the now it's not very appropriate."
Fitzgerald thinks Toastmasters might help supporters learn how to present their ideas in ways that would not garner this response. That might even be persuasive.
But first, there's the issue of sequester to get through.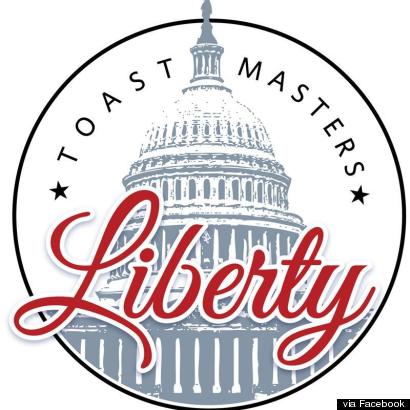 On a recent Monday evening, in the Russell Senate Office Building, the Liberty Toastmasters meeting begins with a complaint about federal budget cuts.
The complaint on this evening is more personal, and more practical: Many of the building's entrances, formerly providing easy ingress, are now closed. Which has resulted in some of the Toastmasters, including that week's lead Toastmaster herself, becoming lost and therefore late for the meeting.
She selects that week's timekeeper and "grammarian" (who will critique speakers' language and usage) from the business-casually attired people sitting three-per-table, before introducing the person who will deliver the evening's only prepared speech.
Steve Rose begins with a summary of the book "Darkness At Noon," a dystopian novel in which, Rose explains, a Soviet revolutionary tried for treason is forced to agree with those who try him when they show that his own Communist ideas led inexorably to his prosecution and execution.
"There's a lesson," says Rose, reaching the end of his talk, and sounding pretty reasonable. "Our ideas matter. Everyone must make decisions every day, and those decisions are informed by our ideas. But are we sure those ideas are right? We should try to make sure."
Having finally found a still-open building entrance, the Toastmaster arrives. Kristina Olney bears some resemblance to what Lindsay Lohan might have looked like in her 20s, if not for the drugs, and wears sunglasses on her head. She, too, shows her ease commanding a crowd, jumping right in to introduce Matt Naugle, who will be "Topicsmaster" for the impromptu speaking part of the evening.
"Matt has lived in D.C. for almost two years," Olney says, reading from a prepared bio, "and is the research director for Citizens United." Yes, that Citizens United. "The two things he hates most are public speaking and dirty hippies."
"Where do morals come from?" Naugle asks one volunteer.
"To me it's a very simple question," the man responds. "Our morals come from God... Values come mostly from religion, and are manifested through law."
Naugle asks another speaker, Rose again, about NASA and the American space program. Rose is not a fan.
"I don't think that the government should be involved in exploring space," he says, observing that many taxpayers "would prefer to spend their money on something else instead of some statist propaganda." ("Statists," in the local parlance, are people who like "big government" -- that's a broad concept that can encompass space programs, public schools, war, gun control; really, anything to do with the government collecting and spending money, or otherwise telling people what to do and/or not do.)
On the subject of Beyonce and Jay-Z's trip to Cuba, Naugle asks for a "professional fashion critique" of the flowy garment the performer was photographed wearing.
"Beyonce in this photo is wearing a muumuu," responds Nena Bartlett. "But she's Beyonce. And she can wear anything she wants."
After the talks come ideology-free evaluations of the talks, followed by evaluations of the evaluators, followed by an enthusiastic evaluation of the meeting itself. One person tells each of the evening's speakers how many times he or she said "um" and "like" -- but nicely. Another says something you don't hear often -- that, at just around an hour, the meeting was too short; she "yearned" for a second speech.
Then the delayed Toastmaster, thwarted by the closed entrances, still with the sunglasses on her head, says she thought the "meeting went great, despite the few unexpected delays we had."
"Again," she says, "I'm sorry for my delayed arrival here. But sequestration is a terrible thing. I think we should do something about that."
Will they succeed on that point, or the others? For more political talk, and for some non-partisan socializing, the group abandons its teetotaling formality, repairing from the Senate to a nearby bar.
"It's friendly conversation," says Fitzgerald. "It's a really welcome environment... We're always looking for new members."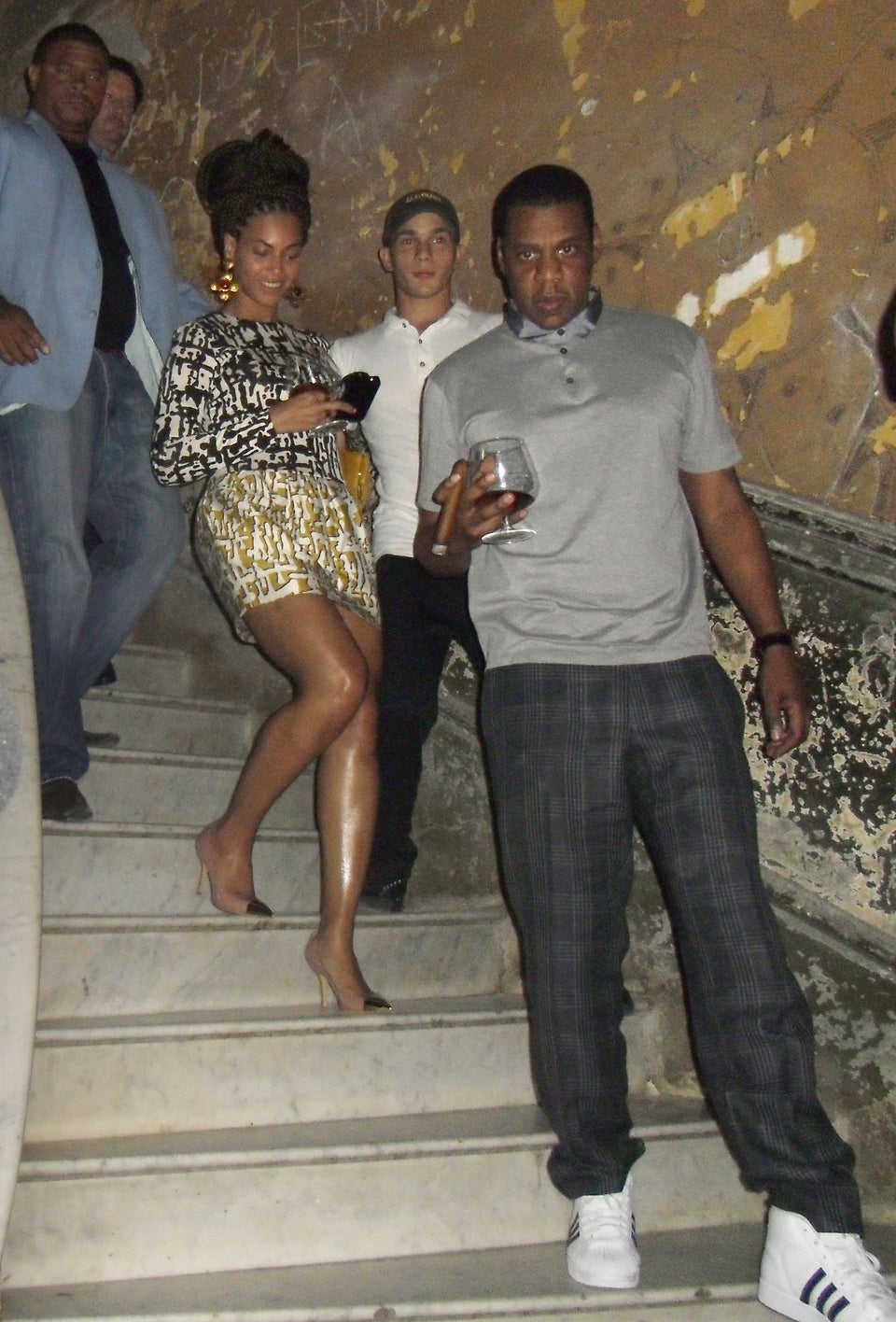 Beyonce and Jay-Z In Cuba