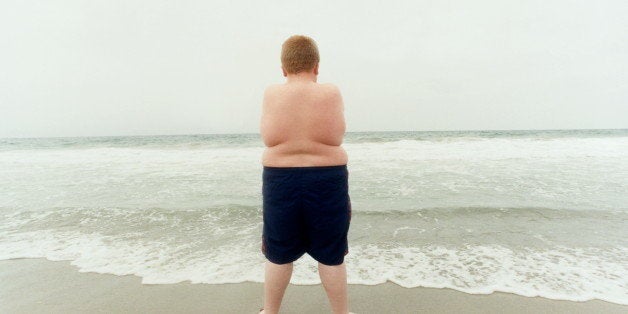 Childhood obesity doesn't just increase the risk of health problems down the road -- a new study shows that it's expensive, too.
Lifetime medical costs for an obese child total $19,000, according to the study, published in the journal Pediatrics.
And the lifetime medical costs for a normal weight child who gains weight in adulthood is $12,900, according to the study, which is based on data from six past studies on lifetime medical costs of obesity.
"Reducing childhood obesity is a public health priority that has substantial health and economic benefits," study researcher Eric Andrew Finkelstein, Ph.D., M.H.A., of the Duke Global Health Institute and Duke-NUS Graduate Medical School, said in a statement. "These estimates provide the financial consequences of inaction and the potential medical savings from obesity prevention efforts that successfully reduce or delay obesity onset."
The costs included in the $19,000 number include direct medical costs, such as medications and visits to the doctor, but not indirect costs such as lost productivity in adulthood.
"To put these findings into perspective, multiplying the lifetime medical cost estimate of $19,000 times the number of obese 10-year-olds today generates a total direct medical cost of obesity of roughly $14 billion for this age alone," the researchers wrote in the study. "This is nearly twice the Department of Health and Human Services $7.8-billion budget for the Head Start program in fiscal year 2012."
To put the $19,000 figure even further into perspective: The researchers noted that $16,930 is the cost of a year of college --- including the books, tuition, room and board and fees -- at a public institution. "Thus, each case of childhood obesity that could be prevented and maintained (at no cost) would allow for funding one year [or less] of a child's college education," they wrote in the study.