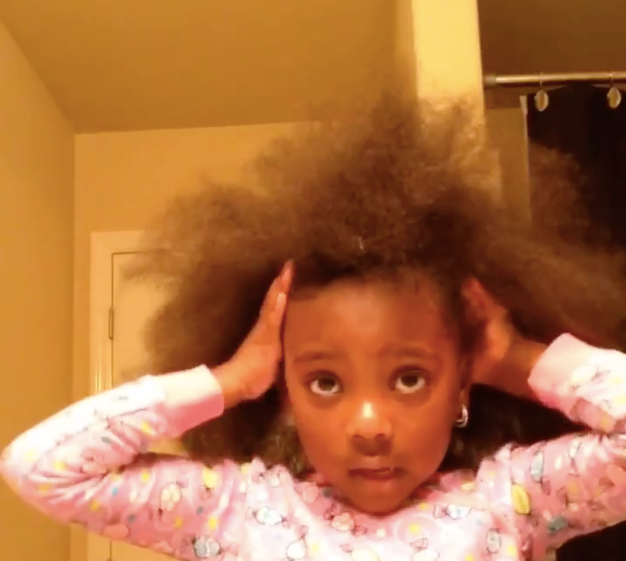 Five-year-old Ryleigh Lynne apparently didn't know what she was getting into when she told her mom she wanted to make a hair tutorial. In the adorable homemade video, Ryleigh struggles to get her naturally curly hair into a ponytail "like mommy does," stopping periodically to exclaim in frustration "I've got way too much hair!"
Rlyeigh's big hair struggles are so relatable that her mother, Tara Watkins, shared her video on Facebook, with the caption "Hair tutorial gone WRONG!!! My baby tried though. She said she has too much hair." The post quickly went viral, getting over 800,000 views.
"Everyone loved how determined she was. They even loved her little cute frustration of not being able to get all of her hair up into a ponytail," Watkins told The Huffington Post. "In the black hair community, 'big hair' is so real and a lot of women can relate to it! Also, many people loved seeing a little girl embrace and love her hair in its natural, beautiful texture."
"My friends and family love her videos. She has a huge personality and they love to see what she comes up with next," adds Watkins.
While Ryliegh will probably go back to having her mother do her hair, this was certainly a memorable first attempt. We feel you, Ryleigh. Beauty is hard.