Liu Bolin is the "Where's Waldo" of the art world. But instead of a red skull cap and sweater, the Chinese artist dons his own painted artworks -- ready-made disguises that allow the sly chameleon to hide in plain site. Bolin has been blending into his surroundings for some time now, disappearing amidst chaotic toy store shelves, grocery produce sections and graffiti walls around the world. This year, the internationally regarded "invisible man" is bringing his photographic illusions to New York City in a solo exhibition at the Eli Klein Fine Art Gallery.
Scroll through a slideshow of Bolin's "Lost in Art" series below and let us know what you think of his elaborate disguises in the comments section.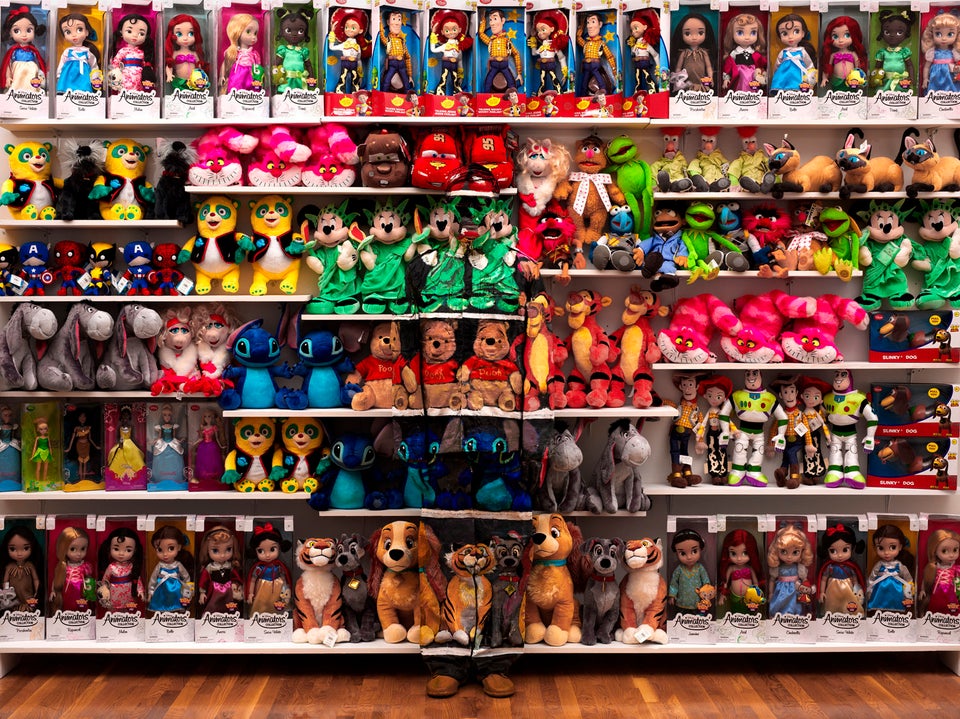 Liu Bolin, Chinese Artist and 'Invisible Man'
Popular in the Community