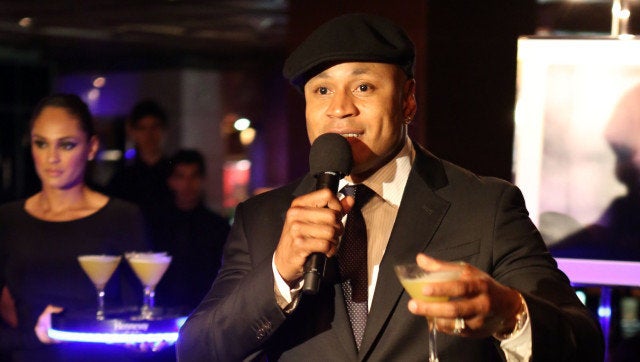 BEVERLY HILLS -- Here's hoping LL Cool J isn't too hungover after partying with friends the night before the Grammys.
The awards show's host had to be up bright and early Sunday morning to prepare for the live broadcast, but that didn't stop him and his wife, Simone Johnson, from hosting an intimate dinner at The Bazaar by Jose Andres in Beverly Hills, Calif., Saturday night.
"As long as I get home early and I don't have a weird headache in the morning, I'll be fine," LL Cool J told The Huffington Post at the event. "I enjoy these moments and I enjoy life. I'm happy to be here."
With the support of Hennessy Black cognac, the couple shut down the famed molecular gastronomy restaurant for the night, bringing together an eclectic mix of faces from the music, acting and sports worlds to celebrate LL Cool J's second year hosting the Grammy Awards.
Rapper Nas, who also happens to be a spokesman for Hennessy V.S., told HuffPost that he considered LL Cool J a mentor for the rap world's current crop of young performers.
"Cool J is one of the reasons I do this," said Nas. "Cool J laid it down -- he laid it down for us all."
"He's pure greatness. I think that there's nothing he can't do," he continued. "Everything he goes after, he conquers."
While it might sound like gushing, consider this: LL Cool J's almost 30-year career spans groundbreaking rap albums, successful TV and film crossovers and side projects like books, clothing and even a social network launch. In addition to hosting the Grammys, the 45-year-old performer is currently starring in the CBS show "NCIS: Los Angeles" and is set to drop a new album this year, titled "Authentic."
"It's hard to stay relevant in this business for that long," explained the actress Holly Robinson Peete, at the party. "For a rapper to turn into a TV actor and then a mogul -- it's very difficult," she continued. "I think he's a survivor. He's somebody we all look to and think, 'Wow.'"
LL Cool J seemed to bask in the warmth of his friends' admiration that night; he was clearly at ease and having fun being pulled into back-slapping hugs with his guests. But he was also careful to distinguish between his material successes and his spiritual health in an interview with HuffPost.
"Humility rules. You can never get caught up in the superficial to the point that you lose sight of what's going on inside your soul," he said. "You can celebrate success while remaining humble. You don't have to go into hyperdrive and overdrive in order to overcompensate for something missing in your life -- you can just be yourself, and that's what I like to do."
Guests also included KISS rockstar Gene Simmons, saxophonist Michael Bolton and singers Ashanti and LaToya Jackson. Actors Neil Patrick Harris, Gary Busey and Blair Underwood also joined the dinner, as did actress Monica Potter. Dallas Mavericks owner Mark Cuban, artist Shepherd Fairey and former boxer Laila Ali were also spotted.
The Bazaar served up a 14-course chef's tasting menu as well as signature Hennessy Black cocktails and desserts, but the event proved too dynamic for guests to remain seated at their tables. Halfway through the menu, people got up to angle for face time with LL Cool J and air kiss with music industry insiders. Statuesque cocktail waitresses in impossibly short dresses kept the vibe loose and happy by plying guests with exciting (read: dry ice) cocktails all night. Still, the atmosphere wasn't relaxing enough for guests to let loose to DJ D-Nice's old school grooves.
As the clock neared midnight, LL Cool J posed for a few final photographs and then quietly slipped away. Guests were sent home with personally engraved flasks and a swag bag that contained, among other things, Sony headphones and a bottle of cognac.
LOOK: Photos from inside the party.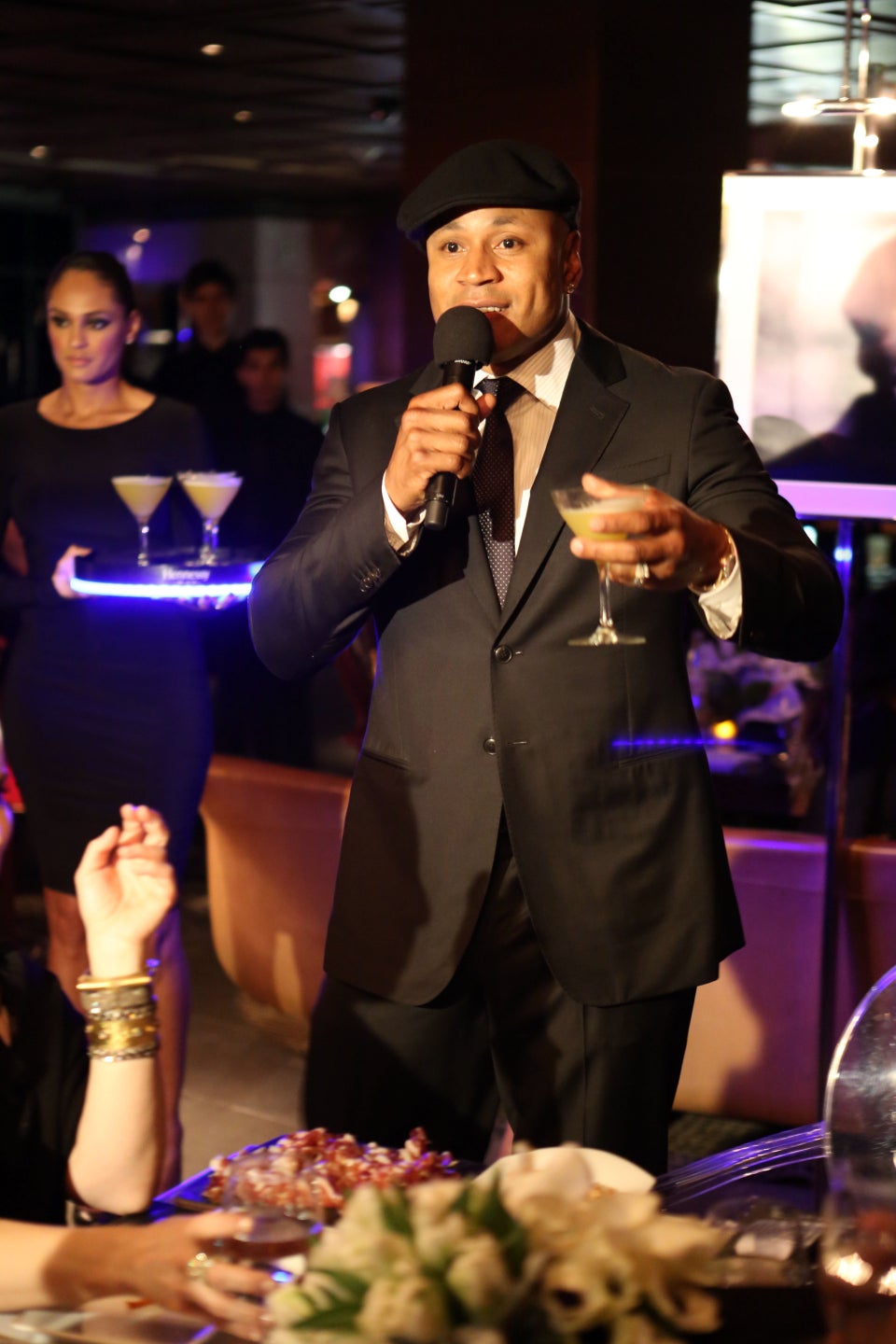 Inside LL Cool J's Pre-Party