Stark concrete. Trickle of water. Art Deco bridges. You recognize this place from something... but what?
Once a homeland for the ancient Tongva tribe and later a water source for American cattle ranchers, the L.A. River is now a popular filming location for movies ("Transformers," "The Italian Job," "The Dark Knight Rises," "Terminator 2" and "Grease," to name a few) and music videos (Kanye West's "Jesus Walks," Maroon 5's "Wake Up Call," and, appropriately, Good Charlotte's "The River"). Commercials and TV shows have been shot there, too.
Doesn't this urban wasteland look strangely familiar?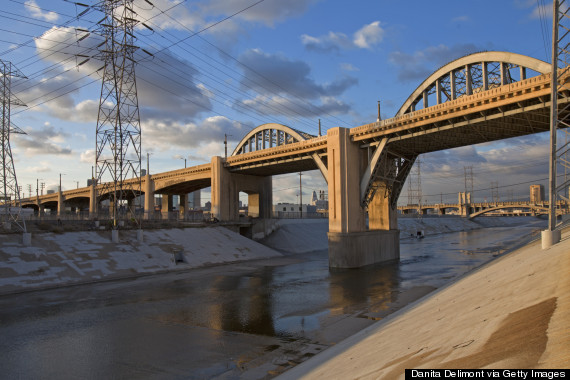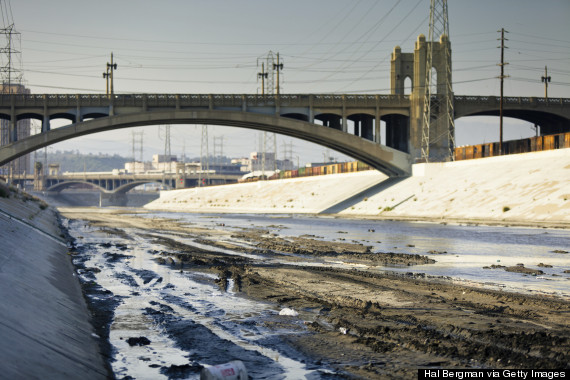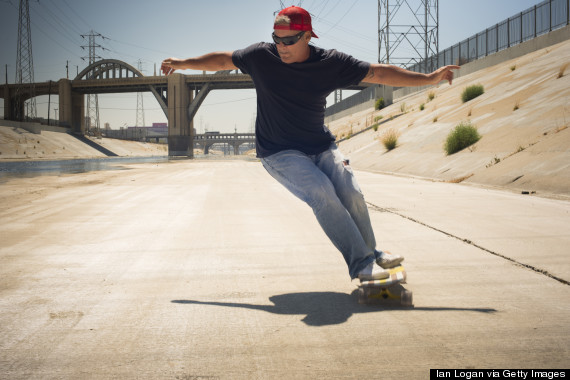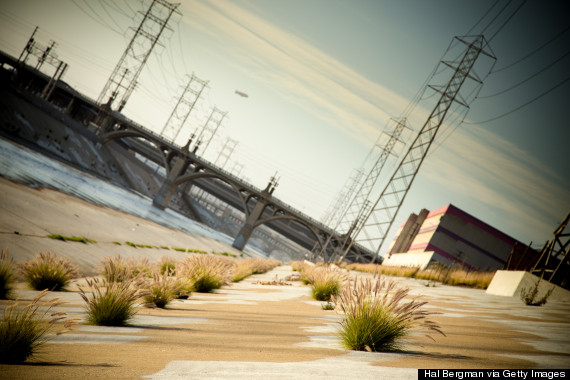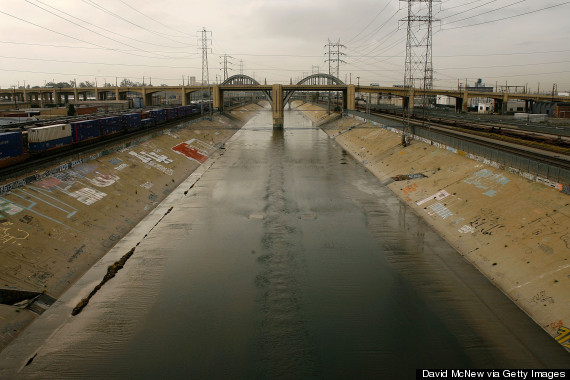 You can hike, bike, birdwatch and horseback ride on several sections of the L.A. river -- thanks to a successful pilot program last year, it officially re-opened for recreation this summer after more than 75 years of hiatus.
Here it is in "Grease," when Danny races the evil leader of the Scorpions before winning Sandy back.
Remember Ryan Gosling's "you wanna see something" scene in "Drive"?
Visit the L.A. River, because YOLO.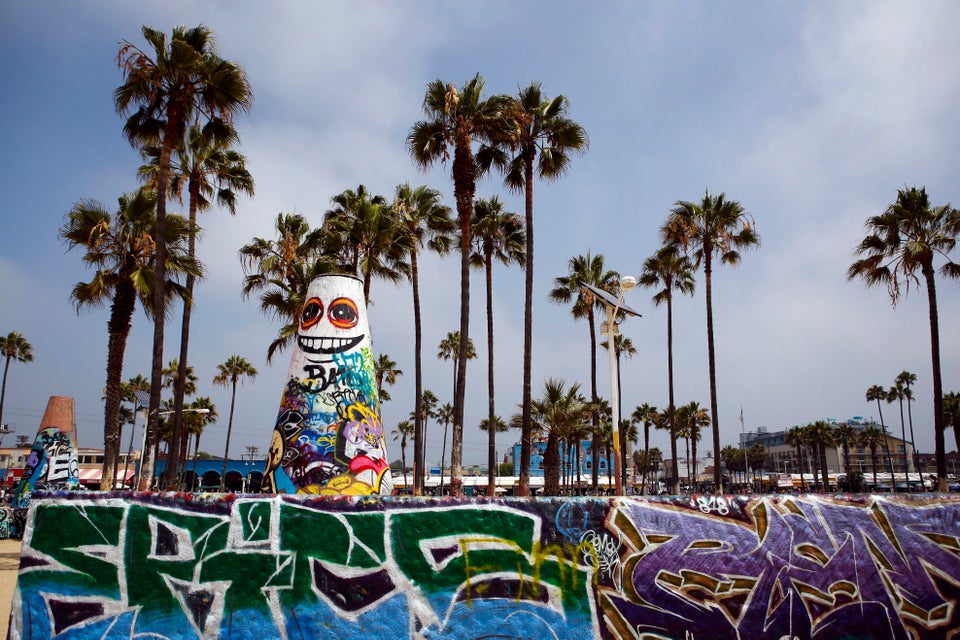 Scenes From Los Angeles Beaches