Mark Walters, 46, of Charlotte, North Carolina, took a photo with a pair of "desnudas" -- topless women in body paint who pose with tourists for tips -- at West 44th Street and Broadway Wednesday.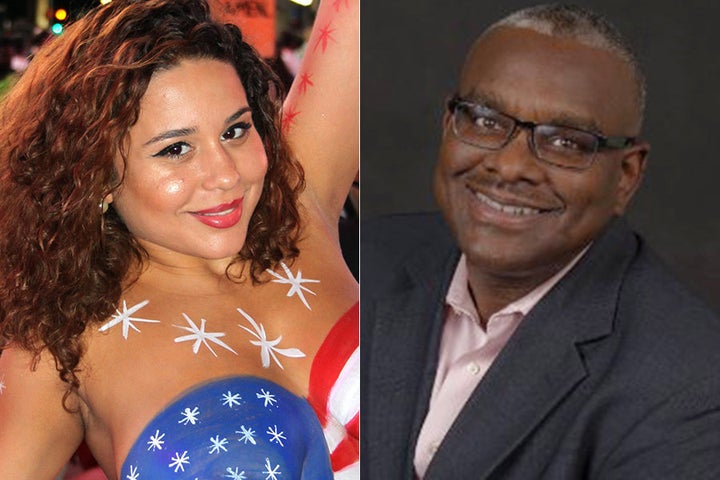 "He hurt me. He grabbed us in the middle of the street and we tried to get away from him and he still kept trying to assault us," Carrasquillo told the New York Post.  
Maria Ruiz, 20, the other desnuda who posed with Walters, intervened and was allegedly elbowed in the face by the executive. 
The Post reported that Walters admitted to grabbing Carrasquillo, according to prosecutors.
"I was looking for the police, but I thought she pick-pocketed me," Walters told police. 
Walters was arraigned on assault charges in Manhattan Criminal Court Thursday night. His bail was set at $1,500.
Gurmeet Singh, Walters' lawyer, said that the women kicked his client and that paint on Walters' clothing indicates that the Silver Cowboy pushed him to the ground. Neither the women nor the Silver Cowboy have been charged. 
The painted women have come under criticism recently by city officials who are concerned that they'll help return Times Square to its unsavory past. A top-ranking NYPD spokesman told the Daily News that police have recently cracked down on vice crimes in the tourist destination. 
"Obviously, the area's been the focus of a lot of attention," Deputy Commissioner Stephen Davis told the newspaper. "Periodically, we do have vice enforcement there. We've beefed that up significantly."