You don't need to wait to die a legend to have your precious pieces auctioned off, a la Elizabeth Taylor.
Madonna is already ready to say good-bye to some of her most famous outfits. The pop star's iconic black bustier from her 1987 Who's That Girl? Tour bustier was auctioned off for $72,000, far surpassing original estimated values of $6,000-$8,000.
The Trashy Lingerie top (yep, that's the brand name) features a black bodice with gold features... and those famous black tassles on the bust.
Madonna wore it on tour with black fishnets and little else, beginning a sartorial habit that she'd stick to on her 1990 Blonde Ambition Tour with that famous Jean Paul Gaultier cone bra.
The Daily Mail reports that the tasseled top was just one of 517 pieces auctioned off on in Macau on Saturday, as pieces from Marilyn Monroe, Michael Jackson and Elvis Presley also hit the chopping block. More Madonna pieces went as well, for a total of $100,000.
That's a sum that would make any Material Girl undoubtedly happy.
Get a taste of vintage Madonna and see the bustier in its original form in the pictures below!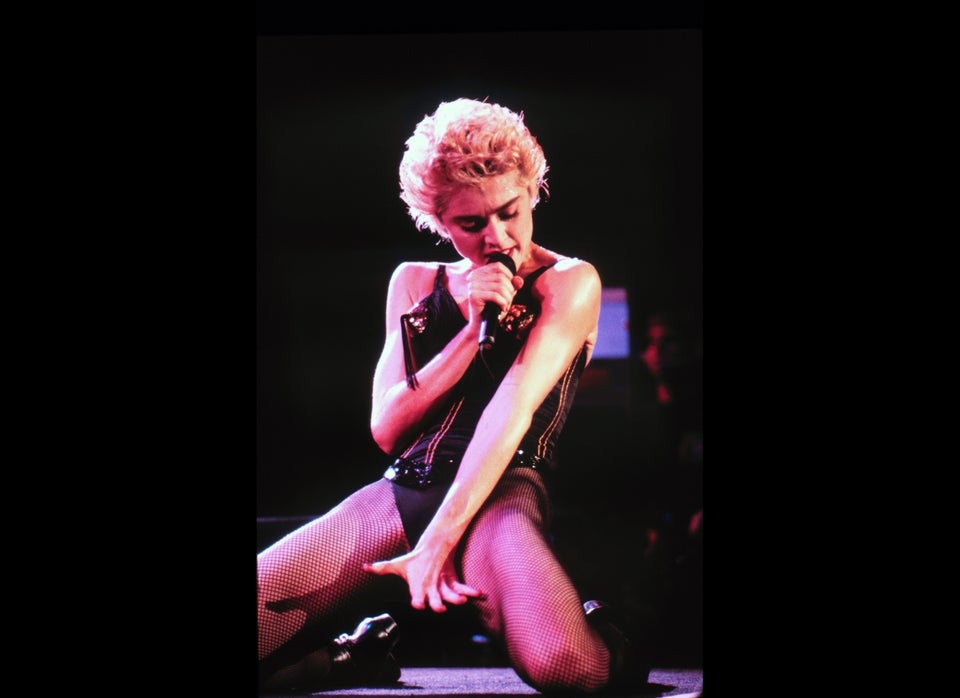 Madonna Bustier

Related