While Easter is about spending time with the family, the beginning of warmer weather, and exciting egg hunts, kids mainly have one things on their minds: the treats inside their Easter basket. As they're expecting chocolate bunnies, Peeps, and Cadbury Eggs, try substituting in some fun toys into their baskets this year, instead of overloading them with tons of unnecessary sugar.
This year, there are so many options to get kids excited about the holiday, and—trust me—they're way more fun than candy. Scroll down below to see some of the best toys to make the most perfect Easter basket ever!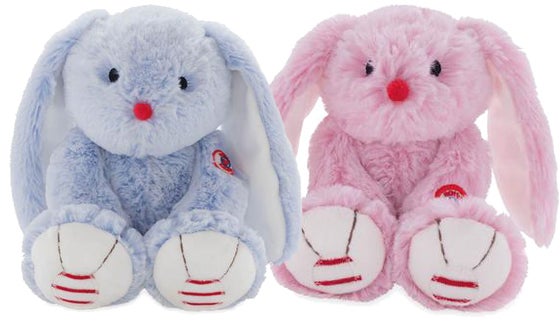 Kaloo Rouge Prestige Rabbits (Alex Brands)
Kids marvel at the mystique of the Easter bunny, and while these plush don't hop around leaving eggs for kids to find, the symbol of bunnies are always a staple during Eastertime. These adorable fuzzy rabbits are made of a super soft, lightweight fabric, and feature adorable faces that are irresistibly cute and charming. Each bunny has oversized ears that are so floppy they go down to its belly, and a rounded belly perfect for hugging. The bunnies come in grey, pink, and blue from small to extra large sizes. Hippity hop!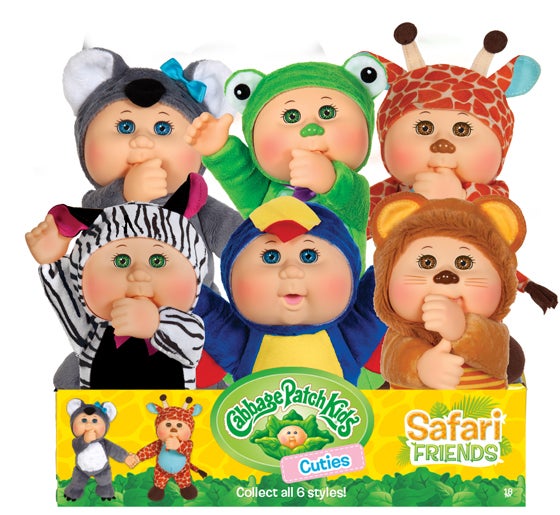 The Cabbage Patch Kids Cuties are going on safari! Inspired by exotic colors and adventurous wildlife, these soft and cuddly Cuties come with a themed onesie with an adjustable hood. At 9 inches tall, these Cuties are the perfect size for any Easter basket. Featuring the traditional Cabbage Patch kid look, each doll has an adorable thumb-sucking feature. Each Cutie is numbered for collectability, and kids can choose from six styles, including Kona Lion, Lola Giraffe, Chiro Frog, Sasha Koala, Keiko Zebra, and Bijou Toucan. I can't even pick my favorite!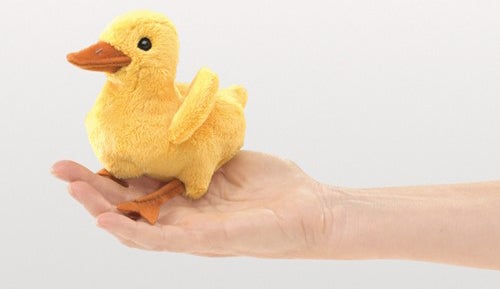 I love all Folkmanis puppets because they facilitate pretend play and storytelling, two of my favorite types of play. For Easter, you can't go wrong with this trio. At four inches tall, each of these mini puppets feature super plush fabric and delicate facial features. The Mini Duckling happily chirps with a little shake; the Mini Chick is soft and cuddly and fits in the palm of a hand; and the Mini Jack Rabbit is lifelike with its large ears and strong legs. No Easter adventure is complete without a bunny and its duckling and chick friends!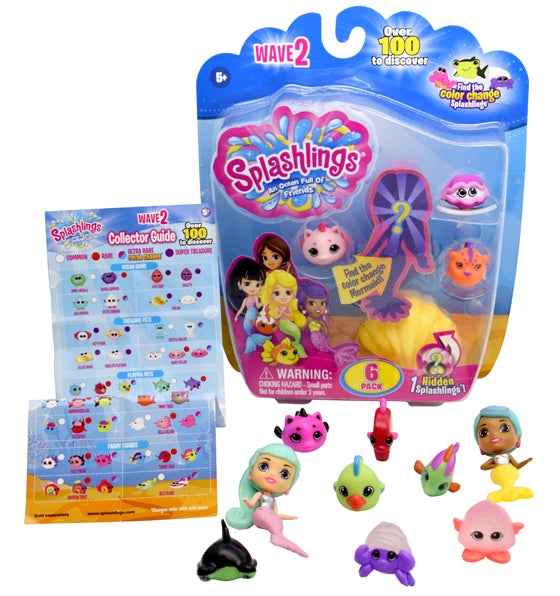 Kids can truly make a splash this holiday! The second wave of these mermaid-themed collectibles is now available. Collectibles like Splashlings are just the right size to hide inside plastic eggs for an Easter egg hunt, or throw in a few Splashlings 2-packs shells in kids' baskets, which have two hidden characters inside. The second wave of this line of mermaid characters and underwater friends includes dazzling ultra-rare color changing characters! Kids will be excited to have these new characters join their collections, especially since there are now more than 100 new mermaids, ocean friends, gems, shells, and treasures for kids to collect. Dive into an Ocean Full of Friends!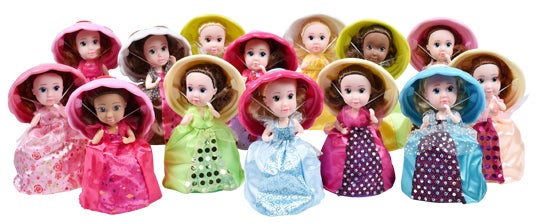 Yum! You may fool your kids that there are actual cupcakes in their baskets with the sweet smell of these collectibles. These colorfully decorated cupcakes turn into gorgeous dolls with a simple flip, and then the icing of the cupcake turns into the doll's hat! Each doll has its own unique fashion, filled with glitter, sparkles, and flare—and smells just like a delectable cupcake with scents such as chocolate, strawberry, lemon, vanilla, grape, or peanut butter. There are twelve different styles for kids to collect, and Cupcake Surprise dolls also come in mini versions.
Laurie Schacht, also known as The Toy Insider Mom, has covered the toy industry for more than 20 years. The Toy Insider is a year-round resource for parents, grandparents and other gift-givers looking for the best toys for their kids. The Toy Insider also produces an annual holiday gift guide featured in Family Circle magazine. Visit thetoyinsider.com for the latest toy news, reviews, giveaways, and more.
Calling all HuffPost superfans!
Sign up for membership to become a founding member and help shape HuffPost's next chapter
This post was published on the now-closed HuffPost Contributor platform. Contributors control their own work and posted freely to our site. If you need to flag this entry as abusive,
send us an email
.