It was a discovery of mammoth proportions.
"We suppose that the mammoth fell into water or got bogged down in a swamp, could not free herself and died," expedition leader Semyon Grigoryev told the Siberian Times. "Due to this fact the lower part of the body, including the lower jaw, and tongue tissue, was preserved very well."
(Story continues below)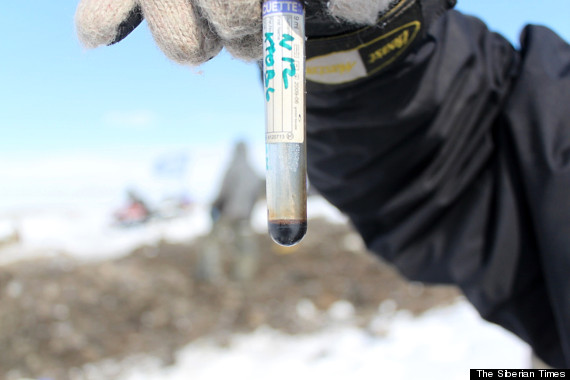 "This is the most astonishing case in my entire life," Grigoryev told the Agence France-Presse. "How was it possible for it to remain in liquid form? And the muscle tissue is also red, the color of fresh meat."
Discovery of such well-preserved samples may one day help researchers clone a mammoth, according to the AFP. In 2012, North-Eastern Federal University signed a deal with the South Korean foundation that cloned the world's first dog in 2005.
By replacing the nuclei of egg cells from an elephant with those taken from the mammoth's somatic cells, embryos with mammoth DNA could be produced and planted into elephant wombs for delivery ...
Some researchers have suggested that mammoth blood acted like a sort of antifreeze, allowing the creatures to keep their bodies oxygenated in freezing and high-altitude climates, the Guardian reported.
Calling all HuffPost superfans!
Sign up for membership to become a founding member and help shape HuffPost's next chapter
BEFORE YOU GO
PHOTO GALLERY
Extinct Prehistoric Animals