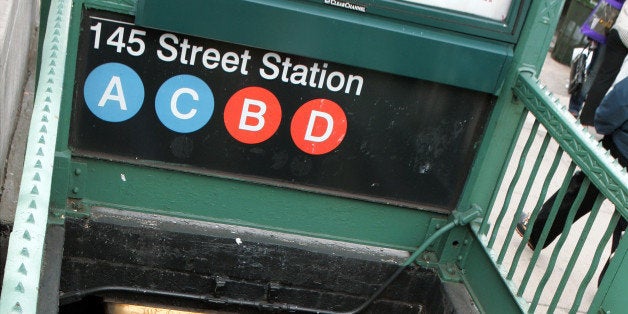 A 72-year-old man was left in critical condition Friday afternoon after he was allegedly pushed onto subway tracks in Harlem. The victim, identified as Chinese immigrant Shou Kuan Lin, is currently in a coma and fighting for his life at St. Luke's Hospital.
Rudralall Baldeo, a 57-year-old homeless man, is in custody following the frightening incident at 145th and St. Nicholas Avenue. He was charged with attempted murder and felony assault, CBS Local reports.
Police are still investigating the circumstances that led to the man tumbling onto the subway tracks.
Lin suffered a fractured skull and broken collar bone in the plunge. He slipped into a coma shortly after he arrived at the hospital.
Friday's incident follows several cases of people falling -- or being pushed -- onto subway tracks throughout the city in recent years. In September, a Pace University student managed to escape after a homeless man threw him onto the tracks at Fulton Street.
"Due to the varying lay-outs of stations and roadbed construction there can be no single policy for a person finding themselves on the tracks," MTA spokesman Kevin Ortiz said last year following the death of 58-year-old Queens man Ki Suk Han.
Related
Popular in the Community