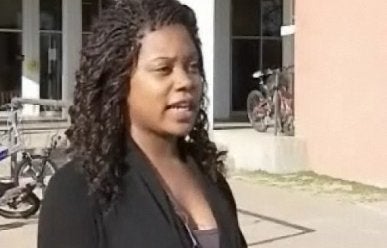 A Murray State University professor has resigned after allegedly making racial remarks to a black student.
Mark Wattier, a political science professor, told freshman Arlene Johnson last August that he wasn't surprised that she didn't show up on time to a film he started 15 minutes before class began.
Arlene Johnson, a freshman from Sikeston, Mo., told the Ledger & Times in a telephone interview that one day in August, she came to class early to find that a film was already in progress. She said that after class, she and another student asked professor Mark Wattier why the film had started before the official start time of the class, and she said he told them that when screening films, he typically started them 10-15 minutes before class.

"We said, 'Well, we didn't know that. It wasn't on the syllabus, so we were unaware,'" Johnson said. "And then he said, 'Well, it's OK, I expect it of you guys anyway.' We asked him, 'What did that mean?' And he said the slaves never showed up on time, so their owners often lashed them for it. He just didn't have the right."
Wattier was originally suspended without pay from the university. He appealed his suspension and claimed that he was depressed. According to the Western Kentucky Star, Wattier wrote in an e-mail that he challenged the suspension so he could "express his regret" to Johnson.
Johnson, at the very least, wants an in-person apology. "I deserve that," she said.
WATCH:
Related
Popular in the Community