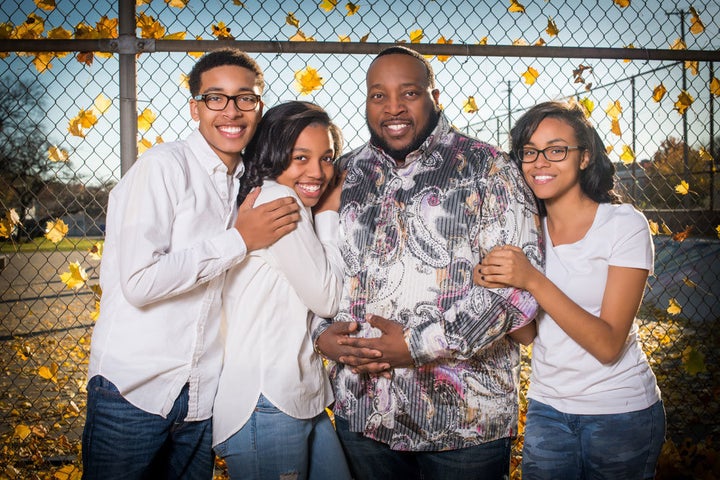 Since the death of his wife, MaLinda, in 2010 due to complications from colon cancer, Sapp's journey as a single father has been both "challenging and rewarding." He has been raising his two daughters, MiKaila, 19, and Madisson, 17, and son, Marvin Jr., 22, while navigating his career as a pastor, artist and entrepreneur.
The 49-year-old said he initially felt inadequate and too grief stricken to take on the challenge of being a single dad who would have to face the challenges of raising his kid's through their adolescence alone. Ultimately, Sapp said he ended up setting his personal objectives aside to make his children his number one priority. As a result, Sapp is now well-adjusted and thriving as two of his children are college students currently enrolled at Howard University and Alabama A&M University, respectively. He has also extended his parenting skills through his involvement with Western Michigan's first K-12 charter school, Grand Rapids Ellington Academy of Arts and Technology (GREAAT) -- where his late wife was a co-founder.
To commemorate the annual celebration of Father's Day, Sapp opened to The Huffington Post about what it's like being a single dad, his thoughts on the negative stereotypes out there about black dads, and he shared some advice to all the men out there who may be adjusting to single fatherhood.
The Huffington Post: After your wife's passing, what was your initial reaction to becoming a single father?
Marvin Sapp: It was a shock, just simply because I had to try figure it out while I was trying to heal at the same time. And when you're dealing with the whole process and aspect of mourning, as a single father I had to put my personal emotions on the back-burner in order to make sure I was raising healthy young people. So it was a time of literally prioritizing, "Am I going to deal with my emotions, right now, or can I just put my emotions to the side and make sure that I'm raising healthy, productive young people?" So it was a time of prioritizing and going back and forth. And I think I did pretty well. My kids are well-rounded, they're healthy, they're doing exceptionally well, and I think that I'm doing well emotionally, also.
What were some of the challenges of raising them during a period where they're dealing with dating, menstrual cycles and prepping for college?
Man, that was the challenge. Boys are different. I was a boy, so it was kind of easy with my son, but with the girls I had to tap into the maternal side and be a little more sensitive, and going to the store and purchasing things that I've never had to purchase before. Doing a lot of Googling and reading about cramps and things of that nature so that I can have some understanding of what my daughters were going through. And also having those very direct conversations with them about dating. I couldn't depend upon their mother to be there and I just had to, for the sake of a better word, "man up" and have those direct conversations with them about what my expectations were as their father. And also, if they desired or decided to make decisions that were contrary to what I taught them, to be open and honest enough to have that conversation with me.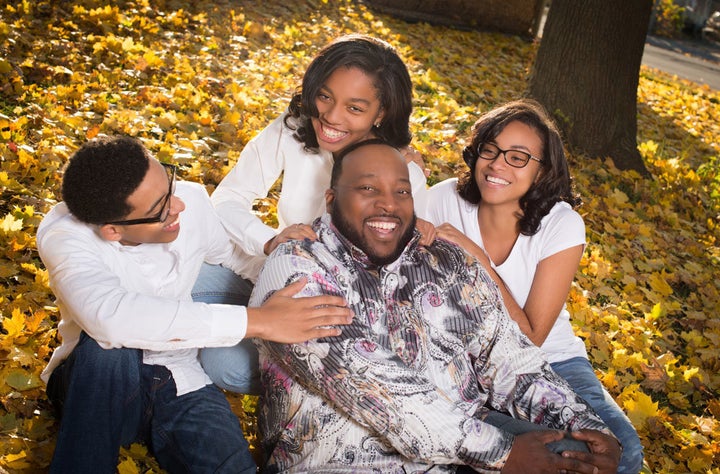 As a single dad you've also managed to sustain a successful career. In what ways have your kids helped you with balancing parenthood and music?
Well obviously, my kids kind of took on the role of what my wife did, as it pertains to my music career. Raising millennials, they're very honest and they told me when my music was wack. [Laughs] And when I did something that they enjoyed they let me know, "Yeah, that's hot." So from a career standpoint they kind of helped to shape the sound that this last record ["You Shall Live"] had to keep it relevant as it pertains to millennials to understand all the way up to me being an Gen-X'er. They've helped in that way.
I never tried to be their mother. I think that's the key thing, because one of the things that always bothered me is when women try to take on the responsibility of being the father and mother, and the reality is, that's your mother and I'm daddy. And I like being dad. You don't have to celebrate me on Mother's Day. I'm happy being the daddy. So I'll leave Mother's Day to the mother's, and I'll just enjoy Father's Day, because my goal is to be the best father I can possibly be.
In what ways did your relationship with your father growing up make you better understand the significance of having a male figure engaged with children?
Well, my dad and my mother they got divorced when I was very, very young. My father was from Florida, and he made a conscious decision not to leave. He decided that even though "I could pack my bags up and move back down to Ft. Myers, Florida, I'm gonna stay here -- even though my wife and I didn't get along -- I'm gonna be there for my children. And I'm gonna be there to raise my four boys." My father literally went and opened a dry cleaner business a block and a half away from where we lived, so we always had access. We were able to walk down the street and literally see our dad and talk to him and spend time with him. And that just really made my life that much better, even though he wasn't in the home.
It also made my brothers and I make a real commitment that what we grew up experiencing, that our children would never have to experience. It's a real blessing. It just really made us buckle down and make a serious commitment to being that strong presence in the home, because even though my father wasn't in the home he still played a strong part in our lives.
"It's important that we try to open up our young people to different experiences outside of social media and outside of what television is showing them."
What do you think more people should understand about single black dads, since the focus and narrative is usually centered on single black moms?
Every black man out here doesn't have multiple children by multiple women. Every black man out here isn't a deadbeat father who has tens of thousands of dollars worth of back child support that he's not willing to pay and won't get a job to do so. But there are some African-American men out here who are doing the very best they can, be it, if they're single fathers like me, because they're being a widower, or if their wife made the decision to walk off and leave with the children. There's a lot of us out here that are serious about being integral, strong, upstanding men who are serious about making an impact in the lives of their children.
I do think we don't get the recognition that we deserve, because many folks believe that it's a scarcity, but the reality is there's a whole lot of men out here that are holding it down just like women.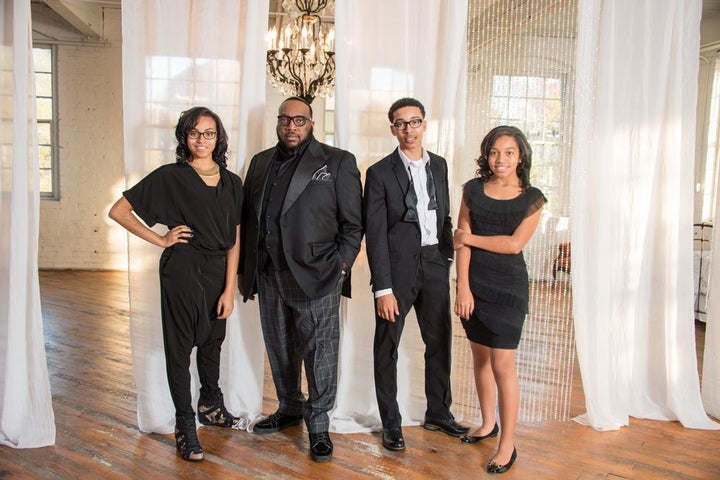 Well, I think one of the things that needs to happen is that we need to have African-American mothers search those individuals out so that we can allow our young men to see there's positive black men out here. That's one of the reasons why I started the Grand Rapids Ellington Academy of Arts and Technology in the city of Grand Rapids, Michigan, because I needed African-American young men and young women in our community to see a successful African-American man who isn't out here doing foolishness, but really trying to impact them and empower them through education and not just them seeing somebody that's successful in pharmaceutical sales on the corner, but they [the academy] give you the opportunity to see someone who's doing it legally. It's important that we try to open up our young people to different experiences outside of social media and outside of what television is showing them. That's the responsibility of men and women in the urban community.
What's the best advice for men adjusting to single fatherhood?
I think the best advice I can give them is to make sure that they understand that their responsibility first and foremost is to their child. You might have to put your life on hold for a period of time, but that investment is worth the sacrifice. People are like, "Marvin why aren't you remarried, why aren't you this, why aren't you that?" Because I made a decision that my children are far more important to me, and that after I get them to the place where they are productive and able to be successful on their own, I feel like I got the rest of my life to do what I need to do. And if that's a short stand of life that I have left that's all right, because I made the decision that my babies are more important.
Check out more of Marvin Sapp's journey as a widowed father in the clip below.
Before You Go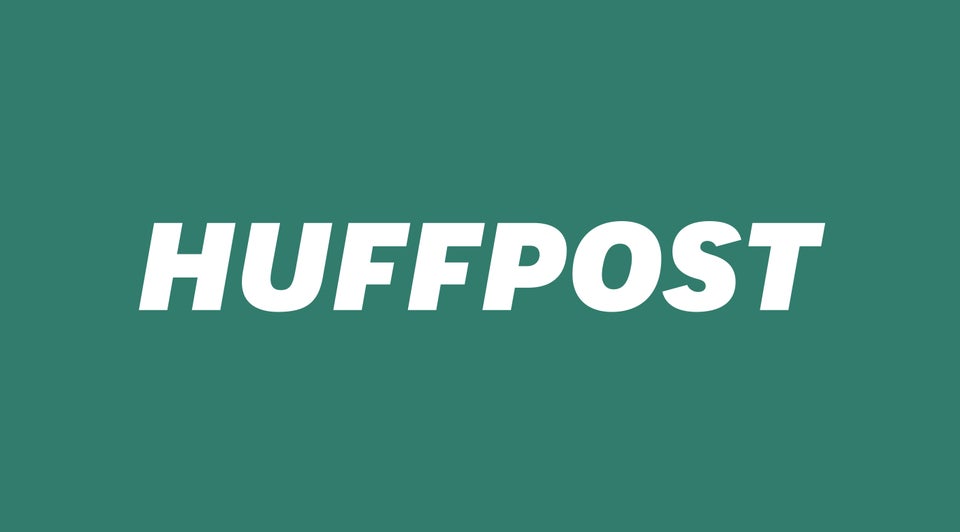 Our Favorite Black TV and Movie Dads
Popular in the Community