Disney is developing a second live-action "Mary Poppins" musical set in Depression-era London, Entertainment Weekly reports. The purported not-a-sequel will pick up 20 years after the events of the 1964 film, which starred Julie Andrews and Dick Van Dyke.
What's this? Another case of Hollywood ruining the beloved films of our childhoods?
Hold on just a second. Remember, for a moment, that "Mary Poppins the movie, was based on a children's book series by P.L. Travers. She was the subject of 2013's "Saving Mr. Banks," which chronicled Walt Disney's attempts to convince her to adapt "Poppins" to the screen. Disney was eventually successful, although he left a lot of leftover material -- Travers wrote eight "Poppins" books published between 1934 and 1988. While the new movie will undoubtedly ruffle some purists' feathers, it's at least based on the author's original stories.
And, it's got a killer songwriting duo -- EW reports that Marc Shaiman and Scott Wittman, responsible for most of the "Hairspray" and "Smash" soundtracks, will pen original tunes. In the director's seat will be Rob Marshall, who turned both the musicals "Chicago" and "Into the Woods" into box-office hits. The studio is also collaborating with Travers' estate.
There's no word yet, however, on whether or not Andrews will appear in the film.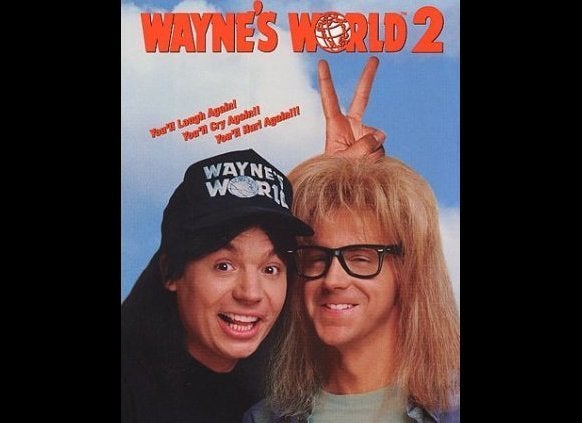 Best Comedy Sequels Of All Time
For a constant stream of entertainment news and discussion, follow HuffPost Entertainment on Viber.
Popular in the Community