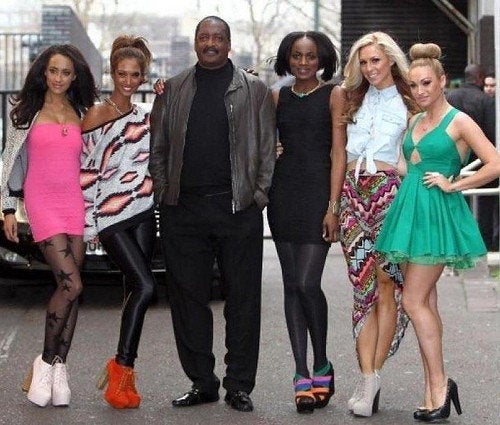 After making its international debut last Fall, Mathew Knowles' MTV reality series, "Breaking From Above" finally premiered in the U.S. on Monday. The show features the music executive's newest all-female act, From Above.
Knowles found success managing the careers of eight diverse girl groups, including Destiny's Child, Blaque, and Trin-i-tee 5:7. Under the savvy mogul's guidance, the series will follow From Above's five U.K. natives (Ashley, Daisy, Seyi, Chelsey and Monique) as they go through his artist development program, which consists of intense physical, vocal, media and choreography training.
Knowles, who serves as the show's creator and executive producer, said airing it in the U.S. offers "a great platform for the ladies."
"The U.S. launch is very unique and interesting -- all of the key players are from the U.S., with the exception of the ladies, who all reside in London," he said in a statement provided to The Huffington Post.
The show's choreographers, other staff members and "glam team" are based in the U.S., and 95 percent of filming took place in Knowles' native Houston.
"Our goal is continue to build [From Above's] brand internationally and use the U.S. launch as an introduction to the group and their music," Knowles explained.
Popular in the Community