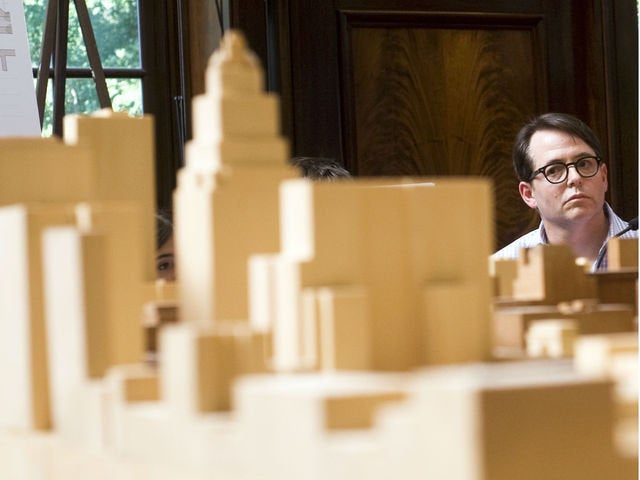 Matthew Broderick is a star, but at a recent public hearing, he was simply a Greenwich Village neighbor upset with New York University.
NYU's expansion plan, known as NYU 2031, has drawn a lot of controversy in the lower Manhattan neighborhood where the university wants to add four new buildings and a total of about 2 million square feet of development, the Village Voice reports.
"They might need to expand but they certainly don't need to destroy the Village," Broderick told reporters at the hearing. "I used to play in the area when I was a child; it was very important to me growing up. I've watched so much of it disappear. I think it's gone too far and it's really hurting the Village."
Broderick, star of Ferris Bueller's Day Off and the current Broadway play Nice Work If You Can Get It, was born on West Ninth Street and raised in an apartment on Washington Square North. The actor currently lives in the Village with his wife, actress Sarah Jessica Parker. "It's not that I don't like change — some changes are good; I don't get mugged as often as I used to," Broderick joked. "But some have been heartbreaking."
Besides arguing against altering the aesthetics of the historic neighborhood, neighbors also worry about the demolition of familiar businesses and homes, not to mention dealing with two decades of construction which could bring about an increased number of rats.
Administrators and NYU Board of Trustees are enthusiastic about the plan and argue that it is badly needed. Mary Schmidt Campbell, dean of NYU's Tisch School of the Arts, said their campus is too cramped and will lose out to other arts schools. NYU President John Sexton made the point that "space translates into talent."
In addition, the Greater New York Building Trades and Construction Council and Greenwich Village-Chelsea Chamber of Commerce maintain the construction would bring in new economic activity to the area.
However, two-out-of-three university faculty members say they oppose the administration's plan to expand NYU's physical footprint, according to an April survey.
"A critical mass of its faculty believe that this plan will bankrupt the university," Andrew Ross, professor of social and cultural analysis at NYU, told WNYC.
Jeff Goodwin, professor of sociology at NYU, recently helped author an open letter to Sexton accusing him of exaggerating when he claims all classrooms are fully booked every Friday, and therefore more academic space is needed. Goodwin and other faculty members said this is simply not true.
Other professors worry the cost of the expansion could be passed on to students who already graduate with more than $40,000 in debt on average.
Council members haven't fully embraced NYU's plans either, the New York Observer reports:
"NYU does not have the best track record when it comes to upkeep and maintaining a space," said Council Member Margaret Chin, who represents the district where NYU's current and proposed home are located. "I strongly believe this plan is unacceptable in its current form."
The New York City Council will make a final vote on whether or not to approve the plan on July 25. NYU is also exploring expanding beyond Manhattan, in Brooklyn and on Governor's Island.
Related
Before You Go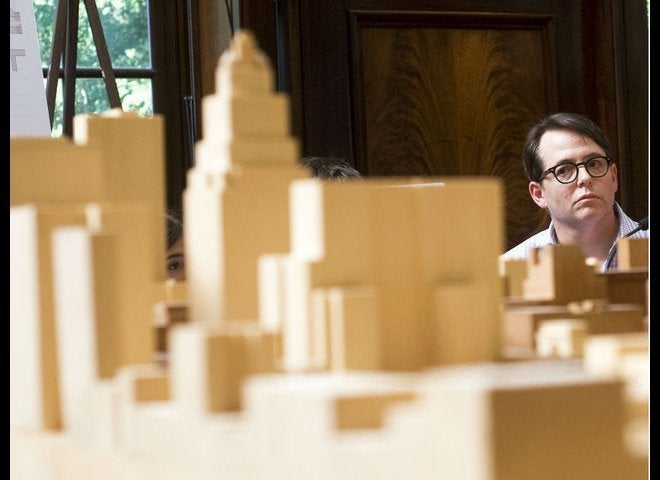 Images From Public Hearing On NYU Expansion Plan
Popular in the Community