During The 1975's concert in Vienna on Monday, the British singer-songwriter thanked his fans for their support amid reports he and Swift had called off their brief relationship.
"My friend had some very, very beautiful signs that said: 'You are loved,'" Healy said as he gestured to an audience member. "That was very, very kind of you."
"I'm sure that's alluding to ... ," he continued, before appearing to stop himself before mentioning anyone specific by name. "As you're aware, I'm not very online at the moment, and I'm sure people have just been calling me a cunt relentlessly."
Watch video footage of Healy's remarks below.
Healy and Swift were first romantically linked in early May after Healy was spotted at several of Swift's Eras Tour concerts. Shortly thereafter, the two musicians were seen exiting a New York City recording studio together and having dinner with their shared musical collaborator, Jack Antonoff.
In spite of the rampant speculation, Healy and Swift never publicly confirmed a relationship. Still, their rumored bond drew a sizable backlash given Healy's history of problematic comments about women and people of color.
Some of Healy's remarks had been made in reference to rapper Ice Spice, who is featured on a new remix of Swift's song "Karma" and recently joined the 12-time Grammy winner in concert.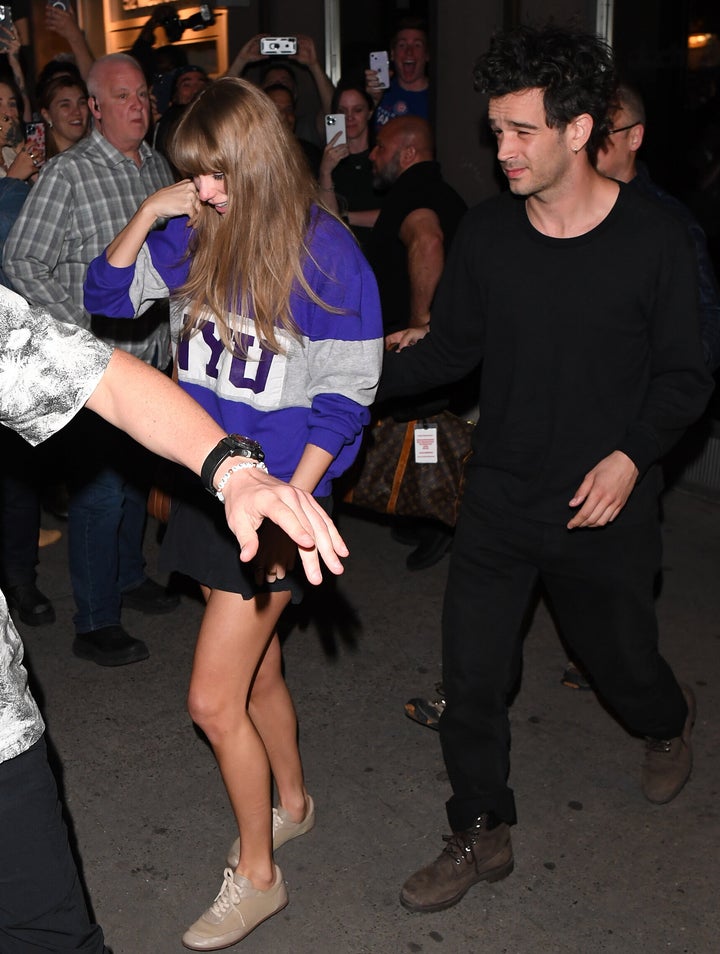 "I want to be known for what I do," he said. "But now fame is about being known for who you are. And people are complicated."
By last week, however, his romance seemed to have run its course.
"She had fun with him, but it was always casual," a source told People earlier this week. "They are no longer romantically involved."
For now, Healy is focused on his music and leaning on his "boys," presumably referring to his 1975 band mates George Daniel, Adam Hann and Ross MacDonald.
"I've not been online, but what I have been with is with my boys," he said Monday. "And honestly, as much as I appreciate [the fan support], it's so beautiful and I thank you, but I don't need it because I've got them."
Popular in the Community