For inspiration, her mom Angie will sometimes show Mayhem looks from the red carpet. So, we were very excited to see what the duo would make the day after this weekend's Oscars. Clearly, we were not alone. Late Monday afternoon, Angie posted the photo below on Instagram, and over 28,000 people liked it. She asked her followers to guess which celebrity Mayhem was channeling.
Noooo, that would be silly.
Now, mom has finally posted a collage of all of Mayhem's 2014 red carpet looks -- inspired by Jennifer Lawrence, Lupita Nyong'o, Jada, and yes, Ellen herself -- on Instagram. They certainly deserve a standing ovation:
Angie explained on her blog, Fashion By Mayhem, that despite their recent fame, the duo will continue to operate how they usually do -- in a cozy space, making dresses when they feel like it. She knew the fans would be expecting Oscar looks, but Angie hasn't lost sight of what the project is really about. "I won't force her to make anything she doesn't want to. And we won't put any deadlines on making them. Because I'm pretty sure that might just suck the fun right out of this," she wrote.
So what else has Mayhem been having fun with lately? Oh, not much...
Before You Go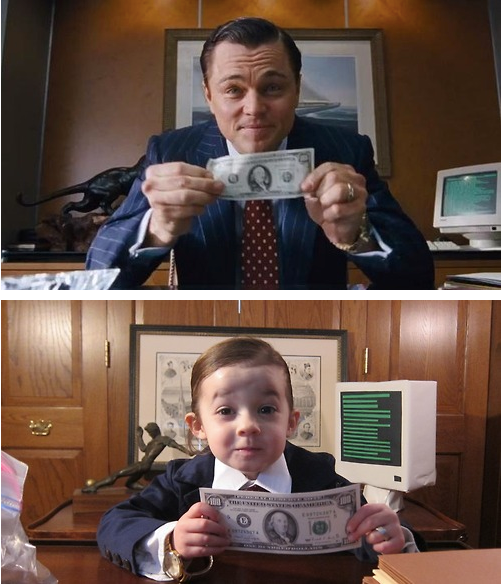 Don't Call Me Oscar