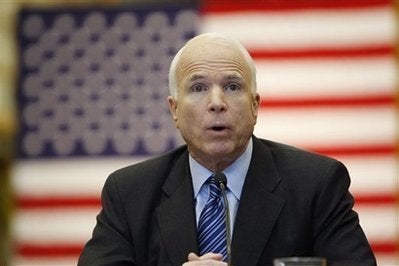 It's getting McNasty again.
McCain's course correction reflects a growing case of nerves within his high command as the electoral map has shifted significantly in Obama's favor in the past two weeks.
"It's a dangerous road, but we have no choice," a top McCain strategist told the Daily News. "If we keep talking about the economic crisis, we're going to lose."
Popular in the Community