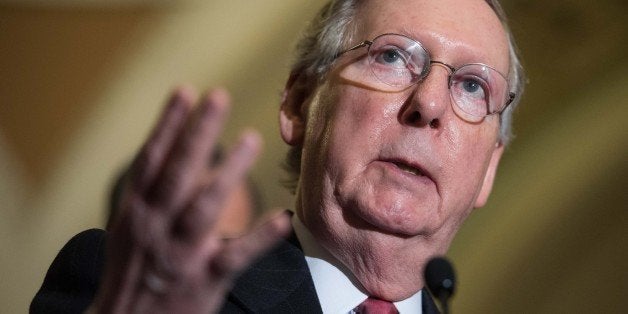 WASHINGTON -- Senate Majority Leader Mitch McConnell (R-Ky.) is personally appealing to governors across the country to help thwart the Obama administration's plans to cut greenhouse gas emissions from power plants.
McConnell sent a letter to all 50 governors on Thursday urging them to ignore the Environmental Protection Agency's power plant plan. The plan, he wrote, will be "extremely burdensome and costly, and will not seriously address the global environmental concerns that are frequently raised to justify it."
"I hope you will carefully review the consequences before signing up for this deeply misguided plan," wrote McConnell. "I believe you will find, as I have, that the EPA's proposal goes far beyond its legal authority and that the courts are likely to strike it down."
But back in McConnell's home state of Kentucky, state officials are plunging ahead with their work on a compliance plan with the new rules, which still have yet to be finalized. A piece in The (Louisville) Courier-Journal earlier this month highlighted this incongruity with McConnell's efforts to rally other governors, citing statements from Dick Brown, the spokesman for the Energy and Environment Cabinet within the administration of Kentucky Gov. Steve Beshear (D), that indicate this coal-dependent state is at work on its compliance plan.
"It is important that we plan for that eventuality by working with energy stakeholders to craft a road map from which to navigate," Brown said in the statement to the paper, noting that officials are at work on a transition document that will be handed to the next governor when Beshear leaves at the end of this year. "Failing to follow through with creation of that plan means Kentucky would most likely have to abide by a federal implementation plan that would cause harm to Kentucky's economic future and burden the next administration with challenges not of its making."
Under the Environmental Protection Agency's Clean Power Plan, the federal government sets emissions limits for each state, but the states are then required to come up with their own plans to meet those limits.
The plan calls for a 30 percent national reduction in greenhouse gas emissions from existing power plants by 2030, but the limits vary by state. The targets are based on a state's current emissions levels and the kinds of energy options available there. Kentucky's goal would require an 18 percent reduction from its 2012 emissions. And by some estimates, Kentucky is already halfway toward meeting that goal.
That seems to be the Beshear administration's approach. And it's not like the Beshear administration has a lot of love for the Obama EPA, having sparred with them over other coal rules in the past.
States won't be required to hand in their plans until June 2016, a year after the power plant rule is finalized. By that point, Beshear will have left office, meaning the final decision on compliance won't be his.
Asked about the discrepancy between McConnell's 50-state crusade and the reaction to the rules at home, the Majority Leader's office pointed to the candidates for the next Kentucky governor, all of whom have been less enthusiastic about the plan. The local radio station WFPL reported recently that all of the front-runners for the state's top office -- Republicans Hal Heiner, James Comer and Will Scott, and Democrat Jack Conway -- have said they will drop the work on the compliance plan if elected.
In his letter, McConnell argues that any delay at the state level will create time for opponents to find other ways of blocking the regulations. "It will provide time for the courts to rule on whether the EPA's proposed rule is legal, and it will give Congress a chance to address numerous concerns surrounding this latest power grab by the EPA," he wrote.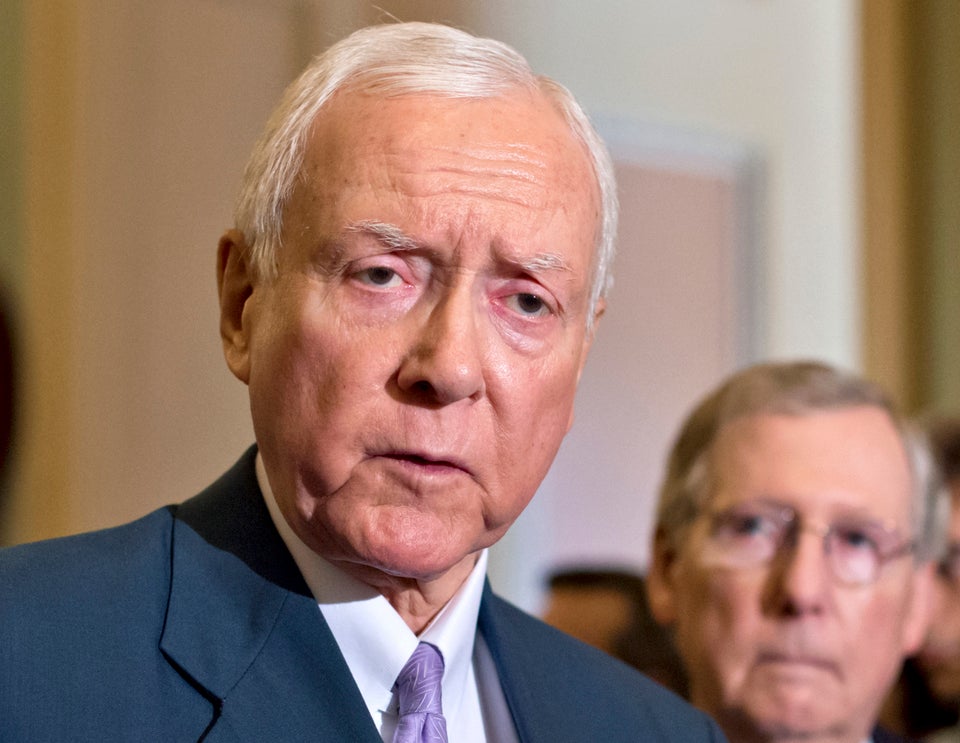 Mitch McConnell
Popular in the Community