Mexico celebrated the Day of the Dead with a new world record, as women in the country's capital dressed up as "Catrinas" and brought together the most "Skeleton Ladies" ever in one place.
The Skeleton Lady first appeared as a satirical engraving by artist Jose Guadalupe Posada sometime between 1910 and 1913. Posada originally created the character to poke fun at "people who pretended to be European, but weren't," Mercedes Sierra, a visual arts professor at Mexico's National Autonomous University explained to the Associated Press last year. "Skeleton" was a Mexican slang for someone too poor to buy food. However, the image was also a critique of social stratification. "Death is democratic. At the end, regardless of whether you are white, dark, rich or poor, we all end up as skeletons," the artist said at the time.
Hundreds of "Catrinas" showed up in the Mexican capital on Nov. 1.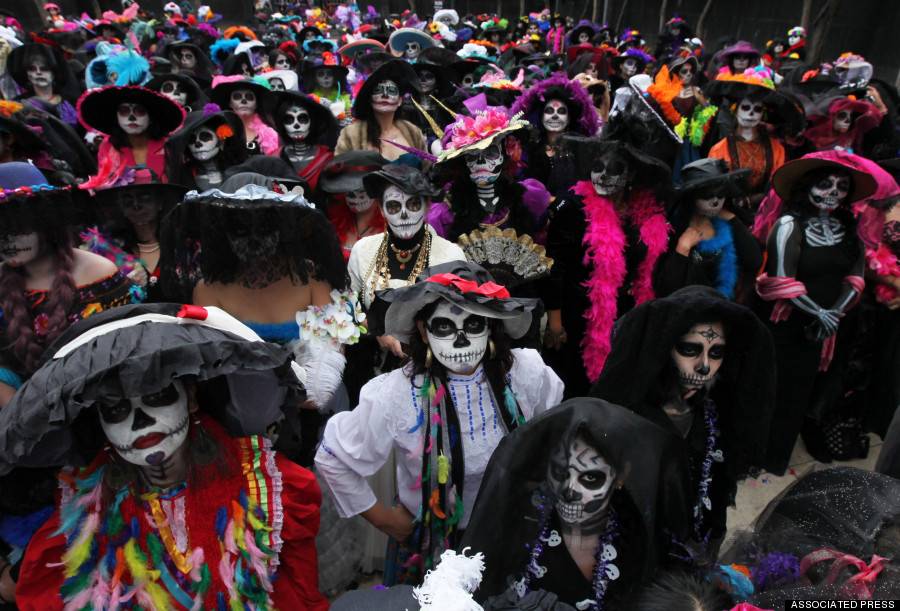 Women dressed as iconic Mexican "Catrinas" gather in an attempt to set a record for the most Catrinas in one place during Day of the Dead celebrations in Mexico City, Saturday, Nov. 1, 2014. (AP Photo/Marco Ugarte)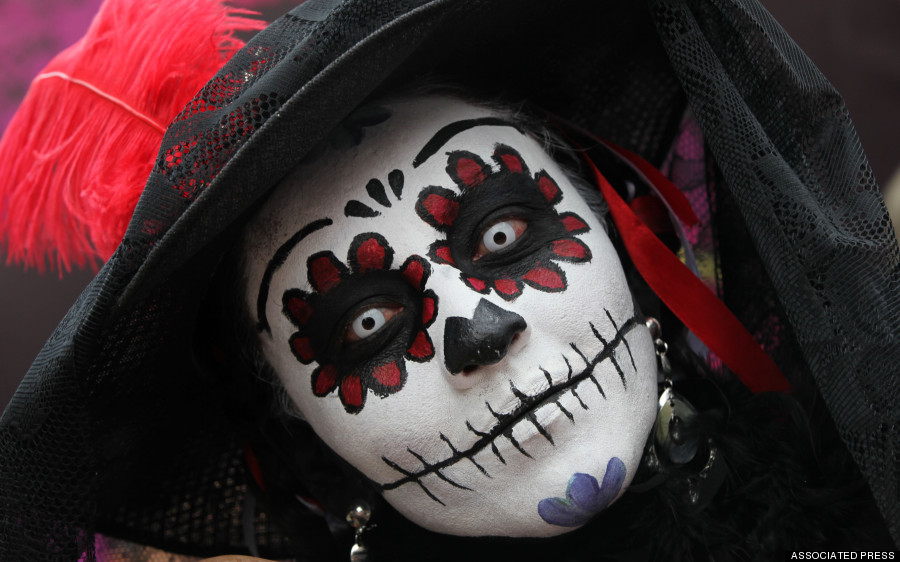 A woman dressed as the iconic Mexican "Catrina" poses for photographers as she gathers with other women in costume in an attempt to set a record for the most Catrinas in one place during Day of the Dead celebrations in Mexico City, Saturday, Nov. 1, 2014. (AP Photo/Marco Ugarte)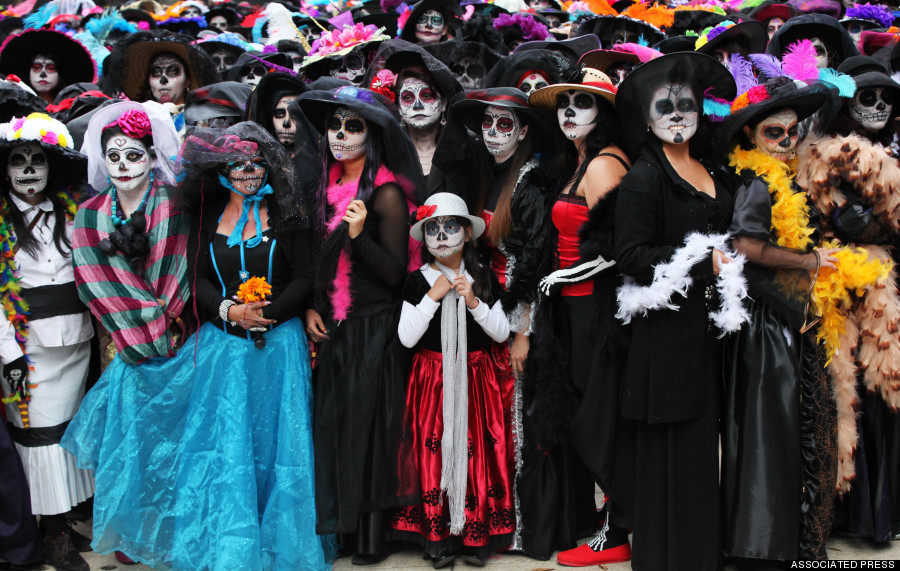 Women dressed as iconic Mexican "Catrinas" gather in an attempt to set a record for the most Catrinas in one place during Day of the Dead celebrations in Mexico City, Saturday, Nov. 1, 2014. (AP Photo/Marco Ugarte)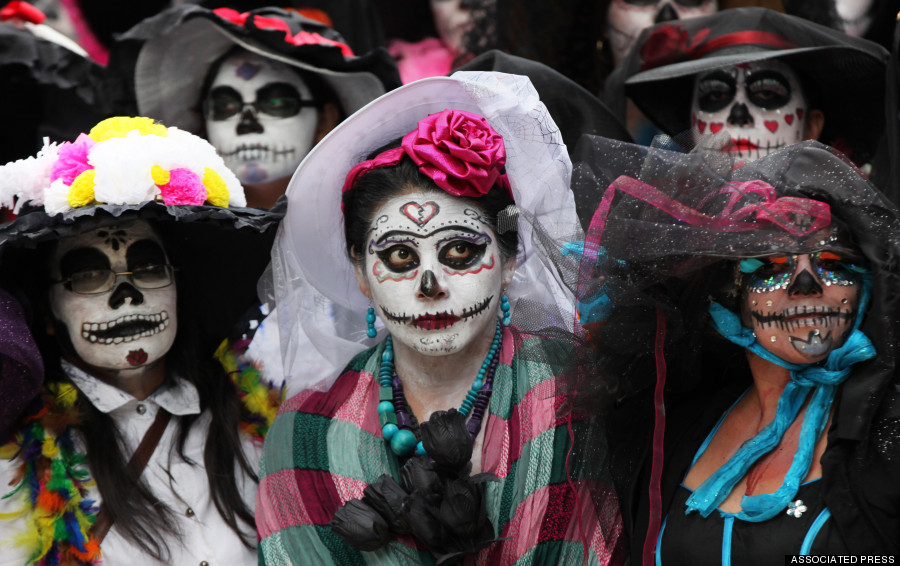 Women dressed as the iconic Mexican "Catrina" gather in an attempt to set a record for the most Catrinas in one place during Day of the Dead celebrations in Mexico City, Saturday, Nov. 1, 2014. (AP Photo/Marco Ugarte)
Popular in the Community