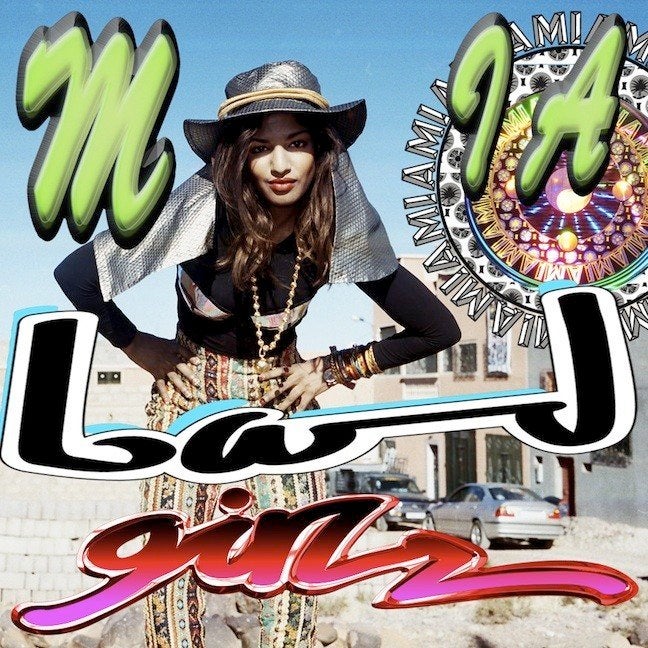 Fresh off the heels of releasing her latest single from her forthcoming album, Mathangi "Maya" Arulpragasam, aka M.I.A., has premiered the video for "Bad Girls." While critics are still up in the air over her return, the video for "Bad Girls" is without a doubt a visual stampede of insane stunts and strange dance moves.
The video, directed by Romain Gavras (see: M.I.A.'s "Born Free") was shot in Ouarzazate, Morocco, and premiered exclusively on VICE's new music channel Noisey. The short features daring car stunts that had M.I.A. terrified the entire time. She said of the video, "In my mind I was thinking how I was gonna deliver the video to VICE with no legs."
Thankfully, everyone made it out alive and the resulting video is similar to other M.I.A videos in that she brings a real swagger to a place seldom identified as a hotbed of youthful recklessness. Originally released on M.I.A's "Vicki Leekx" mixtape, the Danja-produced track gets a serious overhaul with the added cinematics. Watching the BMW's burn rubber is starting to make us a little sick to our stomach, but we'll hang around for the dance party. Watch the video for "Bad Girls" below and let us know: are you excited for her new album or not?
Related
Popular in the Community