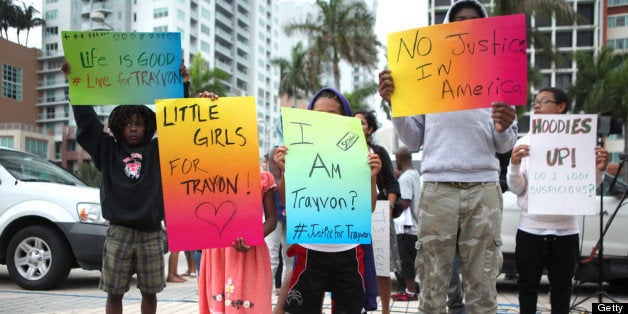 "Don't worry about more riots," read a sign. "Worry about more Zimmermans."
The verdict hit especially hard in Miami, where Martin attended Dr. Krop High School. Though rain dampened demonstration Saturday night, the verdict was addressed at churches across the city Sunday morning.
Outside services, relatives of the slain teen urged calm. "That's our justice system... Be peaceful, the verdict is in and be peaceful about what it is," said cousin Milton Felton. "Conduct yourself accordingly."
Protestors did just that as they gathered for the vigil at 6 p.m. at the Torch of Friendship in Bayfront Park, with hundreds carrying signs. Though county officials had selected two suburban parks to serve as "first amendment zones," they were largely ignored in favor of this more visible opportunity downtown. Seventy-six year-old demonstrator Carol Reitner told the Associated Press she had learned of the event through her church: "I was really devastated. It's really hard to believe that someone can take the life of someone else and walk out of court free."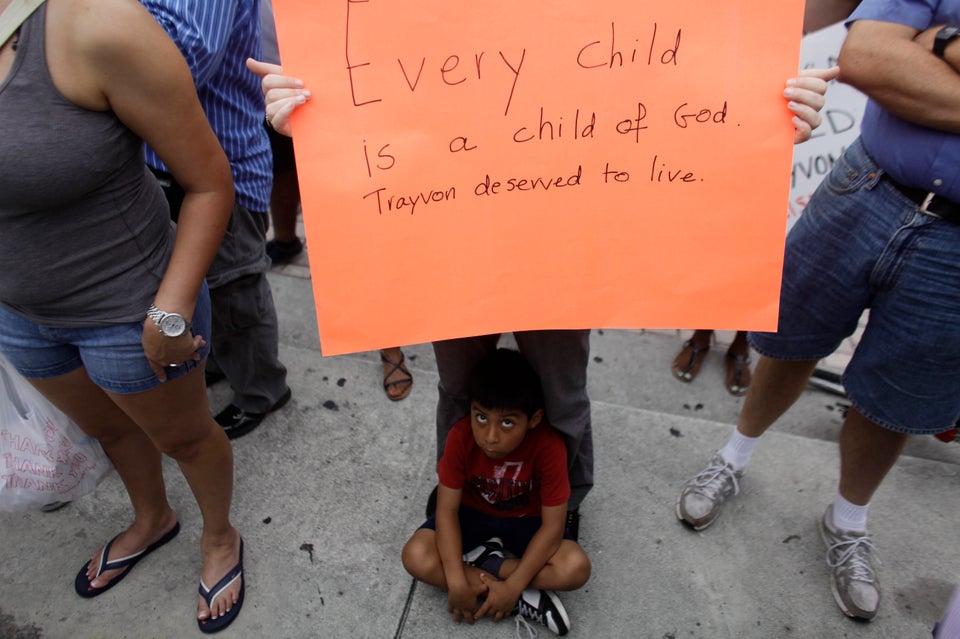 Miami Trayvon Martin Protest
Related
Popular in the Community