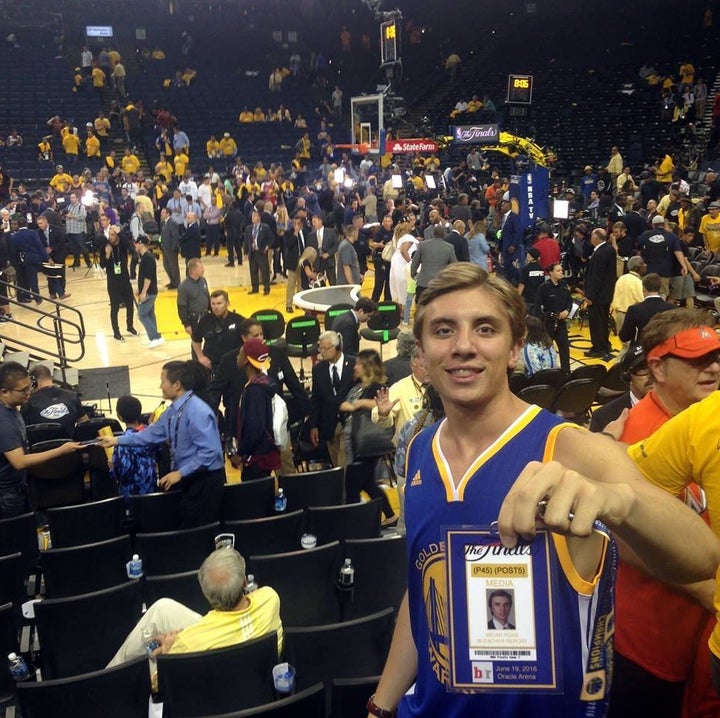 If you ever want to sneak into the NBA Finals, you might want to take a page out of Micah Poag's playbook. 
Poag, 19, decided last Friday that he needed to figure out a way to get into Game 7 of the NBA Finals between the Golden State Warriors and the Cleveland Cavaliers. So he did something so outlandish, few would ever seriously consider it: He booked a flight and started making a fake press pass.
"I'm pretty damn good at Photoshop," Poag, a sophomore at the University of Texas at Austin, told The Huffington Post over the the phone. 
Poag booked the flight on Friday, but actually only started making the pass the following morning. He ended up needing just over two hours to make the fake and get it laminated at Kinko's. "I spent so much time on it that I almost missed my flight," he said. But he didn't, and suddenly, reporter Micah Poag "of Bleacher Report" was on his way to the Bay Area.
The day of the game, Poag dressed up and decided to arrive at Oracle Arena early. Very early. Like, "five hours before the game" early.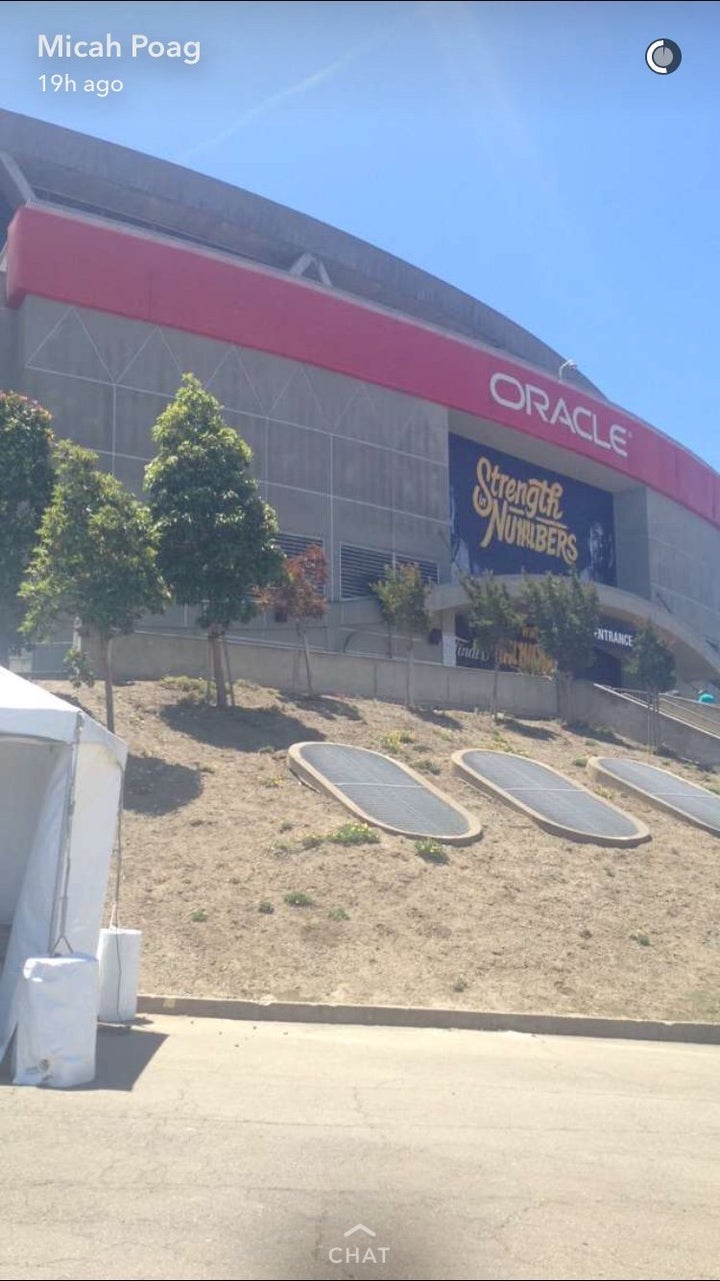 Unsure of how to get in, Poag circled the building until he noticed someone cleaning the arena's windows outside. As he recalled, Poag spoke briefly with the employee, who had locked himself out of the arena. When the employee knocked on a door, a security guard opened it and, and the worker brought Poag with him. No words were exchanged between Poag and the guard. Instead, Poag simply flashed his fake press pass.
"She kind of didn't know what to make of it, but she kind of suspiciously gave me a nod and moved aside," he said. "About five seconds later ... she kind of motioned back to me, I think for me to come back. But I just kept walking like I knew what I was doing."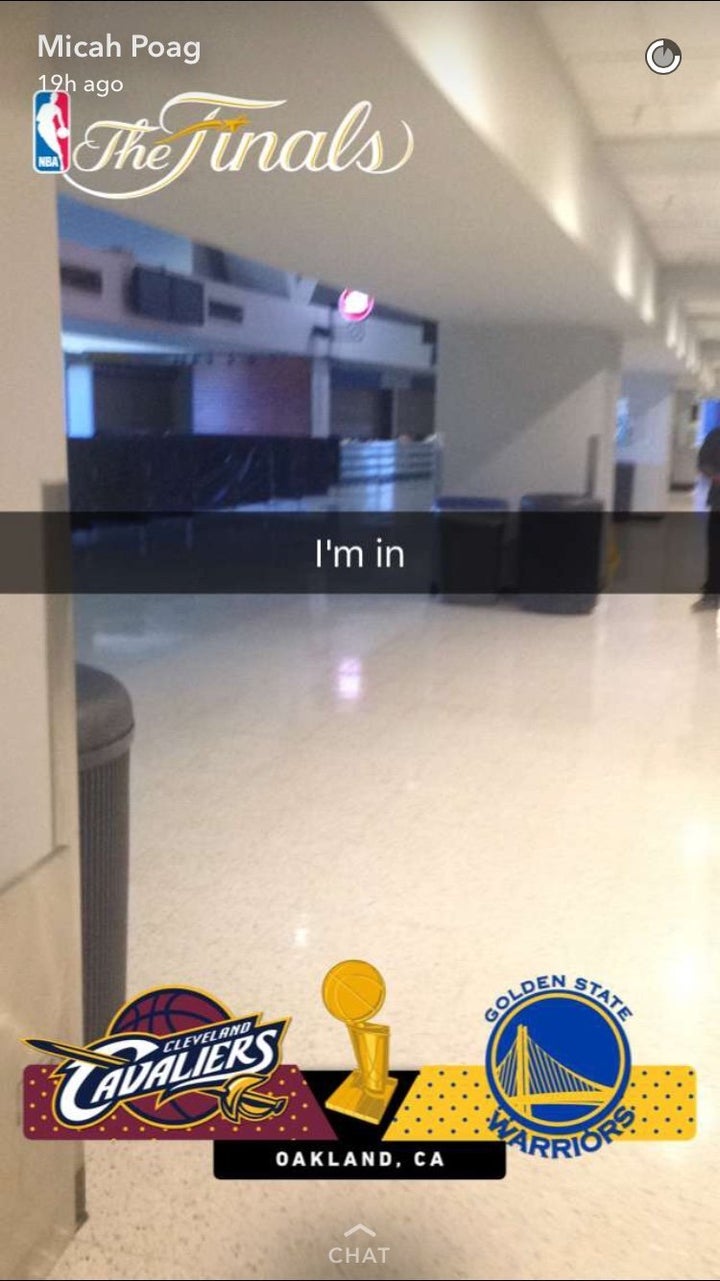 Inside the arena, Poag quickly realized his cover would be blown if he stuck around. Security was tight, so he ran into a men's bathroom and hid in a stall.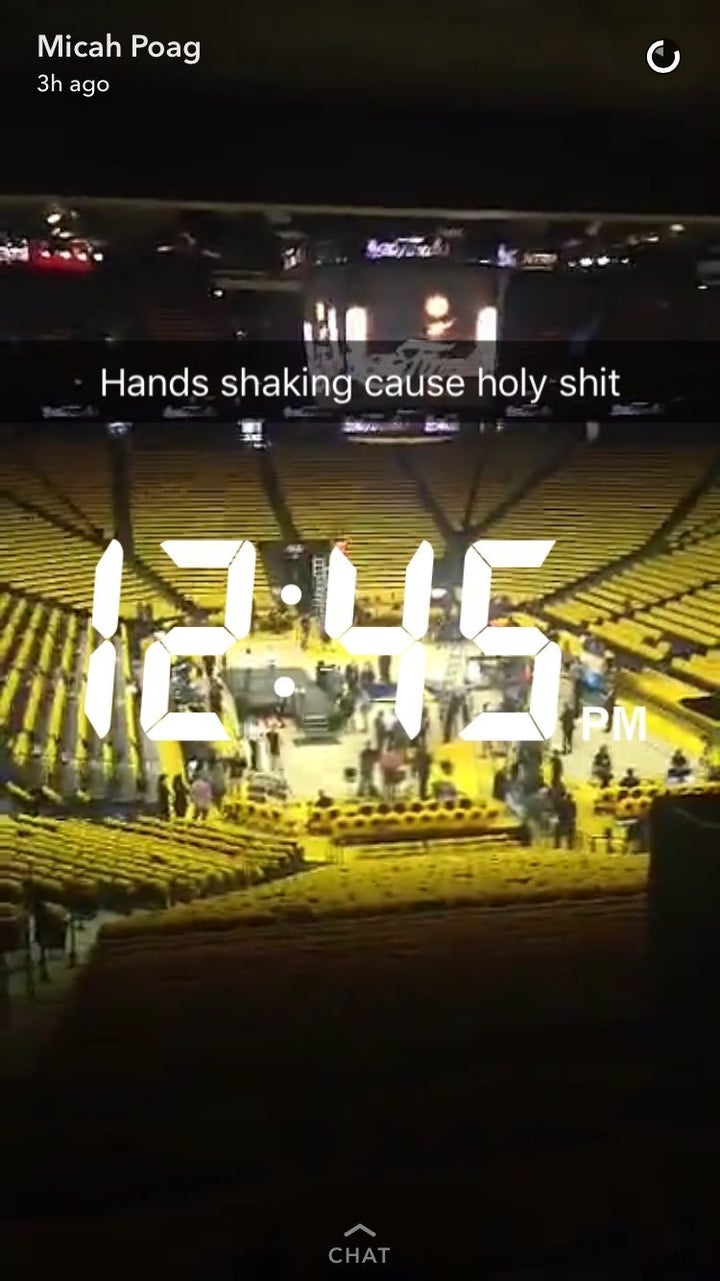 As the general public began filing into the arena, Poag decided it was safe to emerge from the bathroom. He changed out of his reporter clothes, changed into his fan clothes and proceeded to find a seat in the unguarded upper section of the nosebleeds. He said he watched most of the game standing in the stairway, and that no one ever asked him what he was doing there.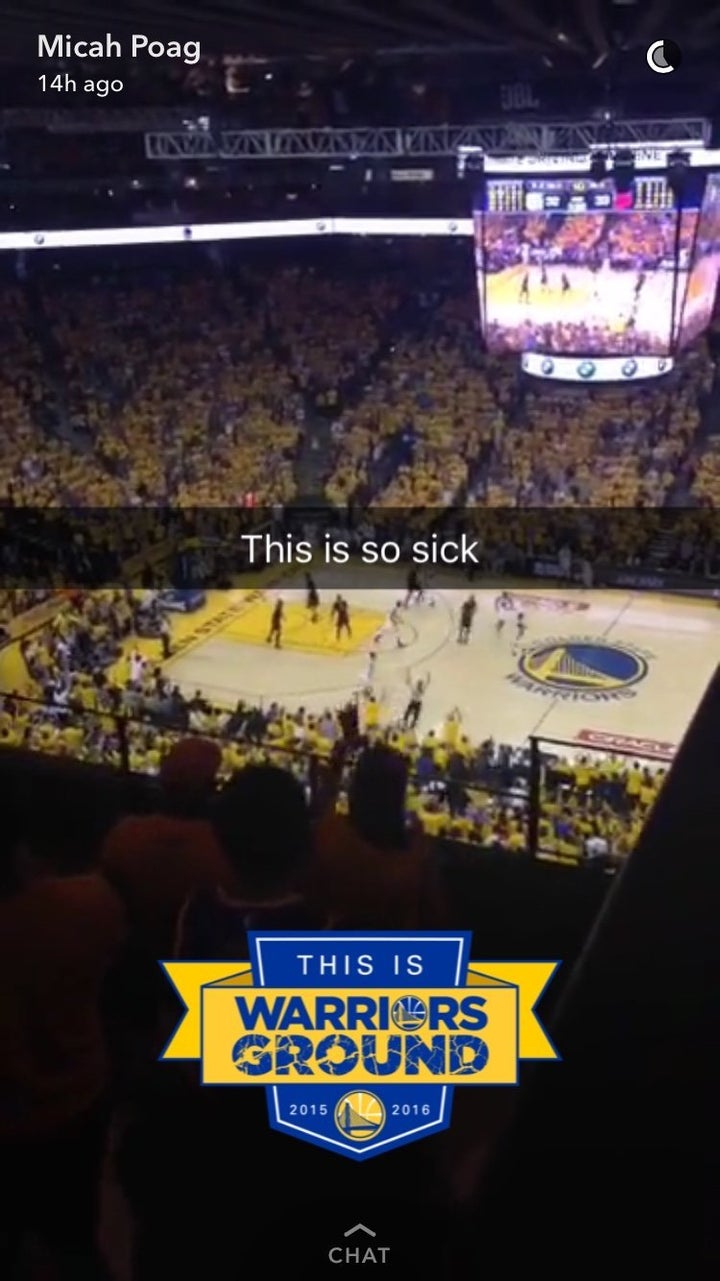 At the end of the game, Poag decided he wanted to take one last chance to get to the floor, but he soon realized there were two words missing form his pass that would've allowed him to get on the floor: All Access. "So, at that point, I turn[ed] around," he said. "But I had made it so close to the court ... I mean, I was there." 
News of his stunt started to trickle out to the public, but Poag said that he has not received any negative feedback from the NBA or Oracle Arena. "I think it's because it's kind of a light-hearted story. I wasn't trying to do any malevolent. I was just really there to, like, be a big fan," he said. 
His overall advice for any would-be tricksters (though HuffPost does not officially condone this): Act the part. "Play to people's expectations," Poag said. "I think people have a lot of self-doubt, and if you can capitalize on that and be more confident than them, they'll doubt themselves enough that you can kind of go do whatever you want."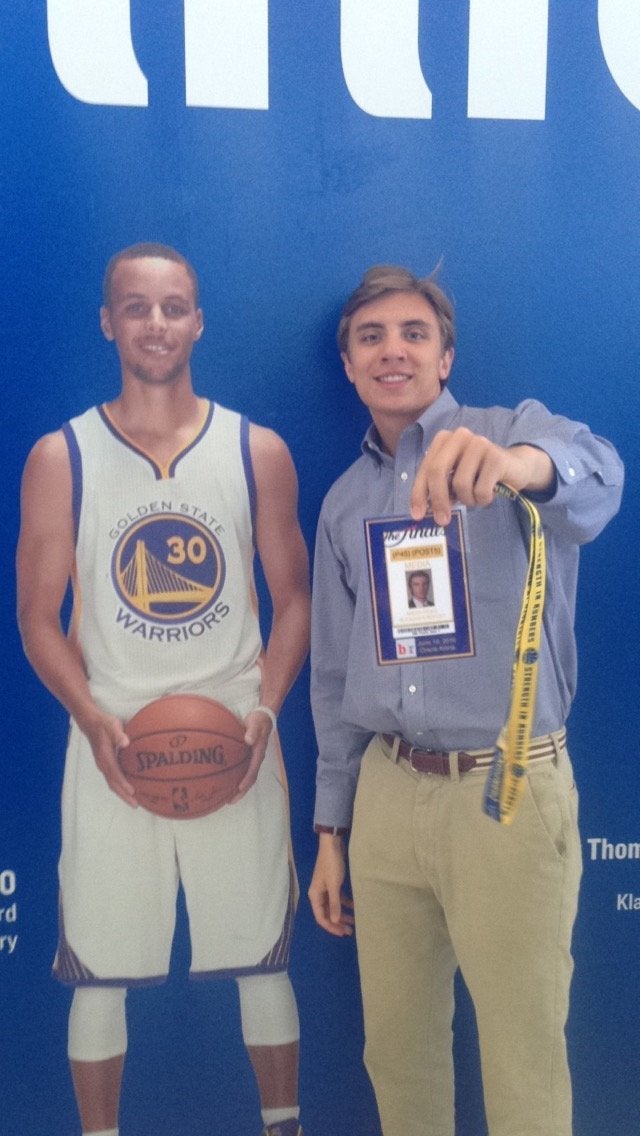 BEFORE YOU GO
PHOTO GALLERY
Epic Shots From The 2016 NBA Finals