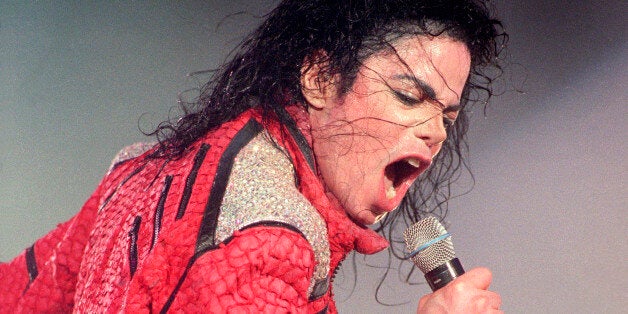 It's been nearly five years since the death of Michael Jackson on June 25, 2009. During the last decade of his career, the King of Pop, who had once ruled the charts and MTV during the 1980s, now made more headlines with his personal life than with his music. There was the much-publicized baby-dangling incident in 2002 and the circus-like child-molestation trial in 2005 (which ended in an acquittal for Michael). Then there were the plastic surgeries and rumors swirling around them. On the musical front, almost any other artist would have been delighted with the level of success that MJ's Invincible album achieved in 2001, but by Jackson's standards it was a disappointment, causing him to complain publicly that the release had not been promoted properly by his label, and to suggest that racism played a role in the neglect. Taken together, it seemed like Michael's career was in decline, a familiar tale in the entertainment business, and especially in Hollywood. Revelations about indulgent spending amid mounting personal debt only reinforced the image of a superstar in a downward spiral.
When news broke of Michael's death just as he was rehearsing for a series of much-anticipated concerts, fans were shocked. Following a pattern that had developed around Jackson, the news soon focused on scandal. Some claimed that MJ was so weak and emaciated that he was barely able to perform. The release of the concert film This Is It proved otherwise: Michael was as good as ever at the end. When the cause of death was determined to be a hospital-grade anesthetic propofol, Jackson's doctor was charged with involuntary manslaughter. At about the same time, Jackson family members sued concert promoter AEG Live for wrongful death. Five years after Michael's passing, Dr. Conrad Murray has been tried, sentenced, imprisoned, and released, and the Jackson family has lost its case against AEG and been denied appeal.
In the wake of his death, Michael Jackson's albums sold in record numbers, as fans rushed to find some last connection with the star and the music they loved. It was soon learned that Michael had always written -- and often recorded -- many more songs than he needed for most of his albums; this seemed to mean that fans could expect the release of "new" material for years to come. As it turns out, the recordings that remained were mostly demos and clearly unfinished in terms of production -- tracks many felt Michael would not have wanted fans to hear. The first posthumous album was released in 2010; the idea of Michael was that producers would finish off these demos as Jackson would have intended. The recent album, Xscape (2014), is the second posthumous album and employs a different approach; a small group of top producers used only the vocal tracks from the demos and created new musical settings for each demo. While the musical results of this recent collection are interesting, they don't really tell us much about Michael Jackson. They are a series of "variations on a theme by Michael Jackson" and, as such, serve more as showcases for the producers than as new tracks by Jackson. In terms of hearing Michael in the music, the approach of the first collection from 2010 is preferable, though the results are probably less commercially promising. Fortunately for historians and historically minded fans, a deluxe edition of Xscape includes the original demos for each of the songs. As stunning as some of the production on the new "variations" tracks is, I prefer Michael's demos, even if they are plainer and unfinished.
Whatever one's views about these posthumous releases is, however, once we start debating these albums, we are also turning our focus back to the music, back to what made us really care about Michael Jackson in the first place. It will be Michael Jackson's music that endures. Celebrity has a short shelf life, and the public memory of scandals soon fades. How many still remember the last couple of years of Elvis Presley's life when they think about the King of Rock 'n' Roll? Elvis' decline before his death in 1977 was fodder for late-night comedians and newspaper cartoons; no longer the slim and sexy man he once was, Presley had become paunchy and puffy, a relic of rock's past. By contrast, only a few years after his death -- and the scandals surrounding it -- Elvis' image was no longer that of the overweight Las Vegas singer: He was the lean, young Elvis of the 1950s, or the leather-clad Elvis of the 1960s comeback special, or the jumpsuited Elvis of 1973's Aloha From Hawaii Via Satellite. Graceland became a popular tourist destination, and album sales soared (and remain healthy).
Now that the scandals concerning Michael Jackson's personal life and tragic death have mostly run their course, his legacy will be defined primarily by his music, and by the ways he impacted the history of pop -- the rise with the Jackson 5 as part of the Motown empire, the partnership with Quincy Jones on those iconic albums that they produced together, and the astounding, mesmerizing dancing. Long after the scandals have been forgotten, people will remember Thriller. The success of two Cirque du Soleil shows devoted to MJ and his music suggests that this transformation is already well underway. Admittedly, elements of scandal continue to cling doggedly to the Jackson legacy: There are fresh child-molestation charges, a class-action suit over three songs on the Michael album was recently filed, and the Jackson family continues to consider further legal action against AEG. But while there will be more of these kinds of extra-musical eruptions in the years to come, this part of the story is mostly over. Fifty years from now the details of Jackson's personal life will be relegated to the footnotes of his career. Increasingly, the Michael Jackson legacy will be defined by the music, as well as by the dynamic performances of it that he delivered. Michael Jackson's place in the history of popular music is secure. In the end, it's the music that counts.
Correction: An earlier verison of this post erroneously stated that Michael Jackson died June 27, 2009. He died June 25, 2009. The post has been updated accordingly.
Popular in the Community