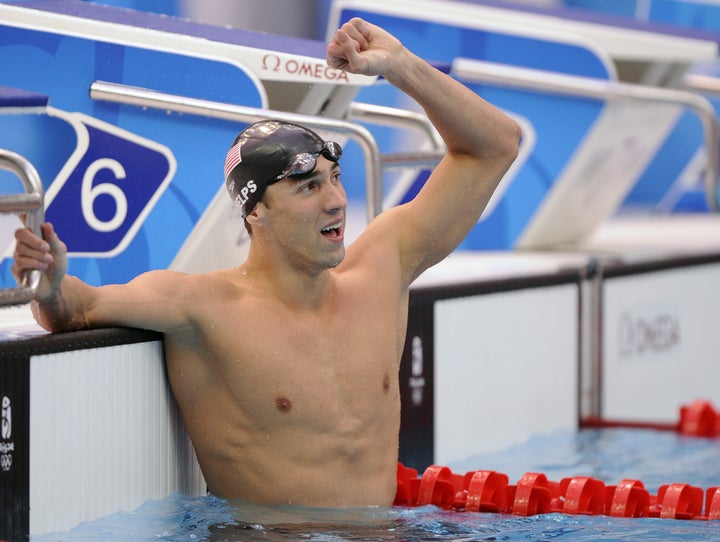 In front of a live audience, the 23-year-old swimmer will kicked off the 34th season of the NBC show with musical guest Lil Wayne. The season will open with an unprecedented eight consecutive new shows.
During the Beijing games, Phelps professed to having the hip hop artist on his iPod before races.
Phelps will also be dropping by The Tonight Show with Jay Leno on Monday, Sept. 8.
The season premiere of Saturday Night Live will air on Sept 13. @ 11:30PM ET/PT on NBC.
FULL RELEASE:
New York, NY ˆ August 27, 2008 ˆ "Saturday Night Live" makes its 34th season premiere on Saturday, September 13 featuring two of the biggest names of the summer ˆ Michael Phelps and hip-hop superstar Lil Wayne.
US Olympic swimming phenomenon Michael Phelps will make his acting debut hosting the season premiere hot off his record-shattering performance in Beijing.
The SNL season premiere kicks off four live shows in a row, a rare practice that generated momentum for the show this past spring when the show returned after the WGA Strike-imposed hiatus. All told, seven all-new SNL's will air on Saturdays prior to the election.
Phelps went a perfect 8-for-8 in Beijing, breaking Mark Spitz's single-Games record for most gold medals won. In addition, Phelps broke another Olympics record, becoming the most decorated Olympian in history, winning a stunning 14 career gold medals. Phelps currently holds seven world records in swimming.
Unprecedented millions tuned in to watch Phelps in action, from the US Swim Team's explosive victory over the French in the 4x100m freestyle relay, by just .08 of a second; to Phelps' record-demolishing performance in the 4x200m freestyle relay breaking the record by more than four seconds and his seventh gold medal win, beating Serbia's Milorad Cavic by the slimmest and most dramatic margin imaginable ˆ one-one-hundredth of a second.
Joining Phelps and also making his SNL debut is hip-hop superstar Lil Wayne.