 The ACLU of Michigan sued the Michigan government and Gov. Rick Snyder (R) Monday to win legal protections for those who were wed last month in the state's first same-sex marriages.
"As a matter of law and fundamental fairness, the state is obligated to extend the protections that flow from marriage to all those who celebrated their weddings last month," Kary L. Moss, ACLU of Michigan executive director, said in a statement released Monday. "Doing anything less treats legally married gay and lesbian couples like second-class citizens, and adds to the confusion and instability these loving families have endured."
The ACLU says they're suing to award Michigan couples who legally wed that day the legal protections they deserve. Snyder and three of his state department heads are listed as defendants in the suit.
Last month, Snyder issued a statement concluding that the marriages performed on Saturday, March 22 were legal. However, he said the stay on Judge Bernard Friedman's decision while the appeal is pending means the gay marriage ban is still in effect in Michigan. That logic denies the married parties access to the rights available to heterosexual Michigan residents who marry.
More than 1,000 laws in Michigan are tied to marriage, the ACLU estimates, and U.S. Attorney General Eric Holder has extended federal recognition to the same sex couples wed in Michigan. The ACLU lawsuit asks for an immediate injunction requiring the marriages to be officially recognized by the state.
"By retroactively stripping Plaintiffs' marriages of legal recognition, the Governor has placed Plaintiffs and their families in an intolerable state of legal limbo that threatens their wellbeing, health, financial security, and family integrity, and denies their dignity as free and equal citizens," the complaint reads. "Absent relief from this Court, Plaintiffs will be unable to access critical protections and benefits for themselves and their families that are enjoyed as of right by all other couples who were legally married in Michigan."
The ACLU has shared stories of many Michigan couples who are waiting for an appeals court to determine whether or not they have the right to wed or adopt children. Bianca Racine, a National Guard member who had been stationed in Kosovo, married Carrie Miller on March 22. Reinstating the ban on gay marriage in Michigan means Miller still won't be recognized as Racine's spouse by Michigan Veteran Affairs, according to a feature posted on the ACLU website.
"We'd love to have a child but we're afraid to, since we couldn't give them the legal protection of both parents," Racine said. "I don't want to put my partner in a vulnerable position if something happened to me."
"In attempting to define this case as a challenge to 'the will of the people,' state defendants lost sight of what this case is truly about: people," Friedman wrote in his opinion. "No court record of this proceeding could ever fully convey the personal sacrifice of these two plaintiffs who seek to ensure that the state may no longer impair the rights of their children and the thousands of others now being raised by same-sex couples."
Before You Go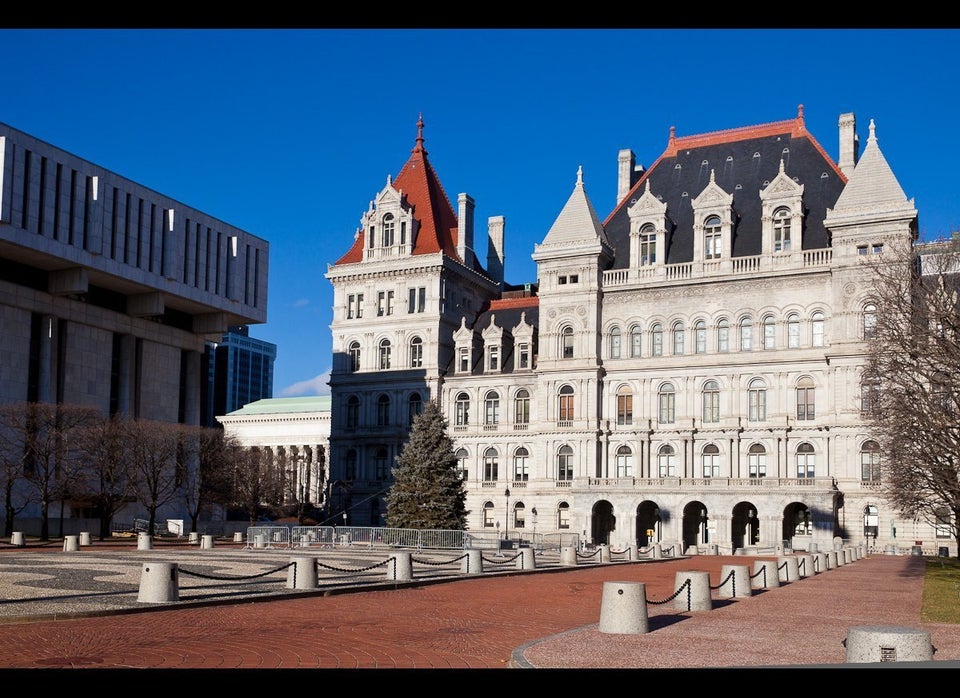 Gay Marriage In The United States
Popular in the Community