Mike Tyson took on the role of a death row inmate on the latest episode of "Law & Order: Special Victims Unit." He was a victim of childhood sexual abuse who had been sentenced to die for committing murder against a man who was abusing him as an adult. His character Reggie Rhodes fully admitted to the killing, but there were nevertheless some questions about his conviction.
"The man you murdered. At trial, they said to Reggie," Fin asked Reggie. "Is it more to it than that?"
But by this point, Reggie was resigned to his fate. "I did kill him. And I can't take that back," he said. "Trying to stay at peace. Now get the hell out of here, now!"
Olivia and Ellis uncovered negligence in the case against him and were able to get him a stay of execution, as well as the possibility of a new trial.
There was some controversy when Tyson was cast because he was convicted of rape in 1992. He served three years of a six-year sentence, though he has maintained that it was consensual.
There are new cases every week on "Law & Order: SVU," Wednesdays at 9 p.m. EST on NBC.
TV Replay scours the vast television landscape to find the most interesting, amusing, and, on a good day, amazing moments, and delivers them right to your browser.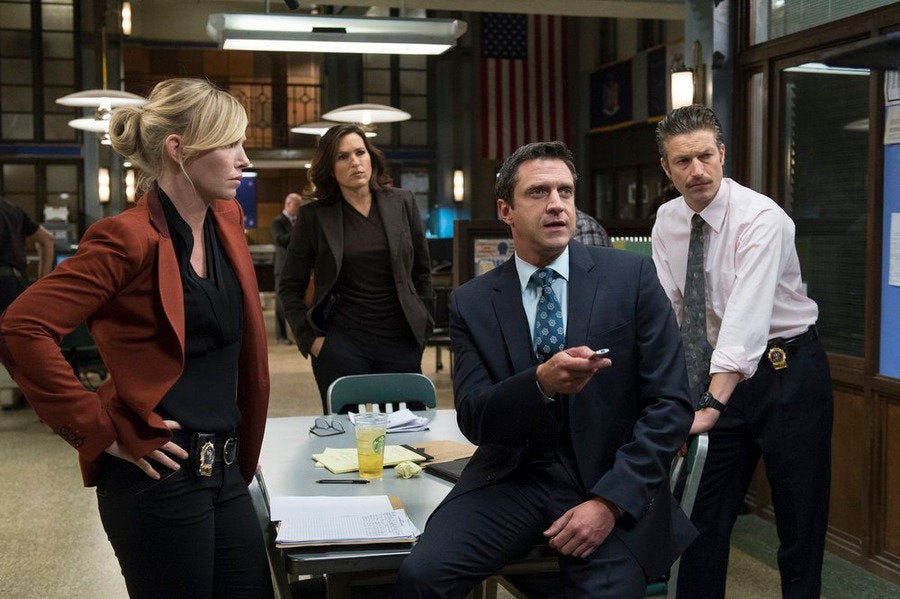 'Law and Order: SVU'
Popular in the Community