Husband and father of four Brandon Sistrunk won't be home for the holidays this year, but that didn't stop his wife Ashley from making sure they posed for their family Christmas card together.
Brandon is a staff sergeant in the Air Force currently deployed overseas in Iraq. Ashley and their four kids live thousands of miles away in Colorado Springs, Colorado, so she needed to get creative to make the group shot a reality.
Ashley's mother took a photo of her and the kids, and a military friend of Brandon's took a picture of him. Ashley then stitched the two images together in Photoshop and shared it with friends on social media. It was picked up by local news station KKTV 11 on Saturday and has since gone viral.
"Having a piece of your heart across the world, fighting for your country. It's just a whole other level of emotions," she said.
Ashley also told KKTV that life as a military wife has been tough on her and the kids. Brandon was deployed during three of the children's births and was unable to make it home.
"We tell the kids, 'Yes, other kids have their daddy home right now,'" she said. "But their daddy is out being a superhero, keeping our country safe and that's important ― that's an important job."
On Instagram, Ashley said that the holidays are a particularly difficult time for the family.
"I hate wanting to wish away a holiday," she wrote. "Christmas is one of my favorite holidays, but with Brandon gone and the kids begging to have him home on Christmas, it just won't be the same. I know we are supposed to 'live for today!', but I wish I could wake up tomorrow and have it be late January!"
Fortunately, Brandon is set to return home to his family early next year.
"[The kids] adore him," Ashley told FOX21. "He will do anything for them. So I miss him actually being able to come home at the end of the day and they yell 'Daddy!'"
Before You Go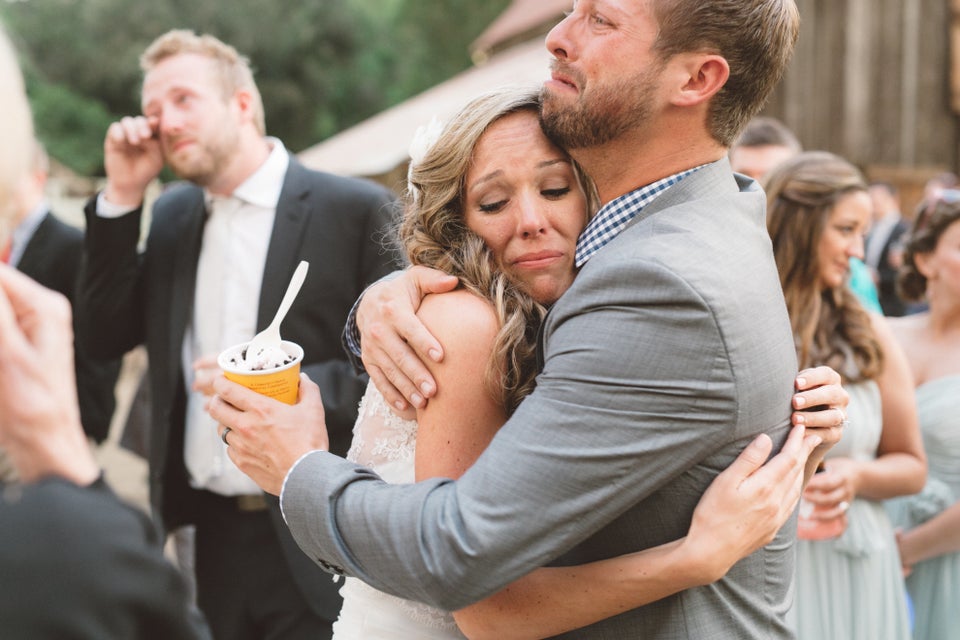 Most Emotional Wedding Pics