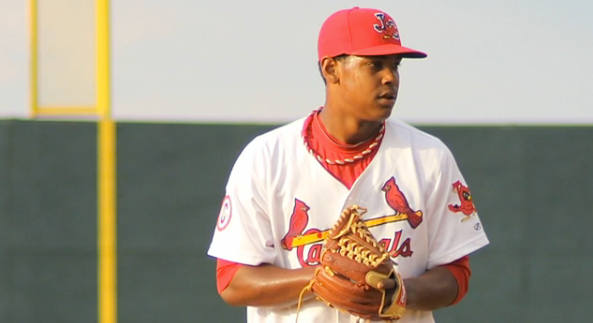 Major League Baseball has one of the most progressive marijuana policies in sports. While other leagues dole out suspensions for positive marijuana tests, baseball's current policy doesn't, no matter how many times a major league player has tested positive.
Curiously, the same policy does not apply to baseball's minor league players, and in its place is one an unambiguously draconian policy. On Monday, that policy was put on full display when St. Louis Cardinals pitching prospect Alex Reyes received a 50-game suspension after a second positive test for marijuana.
The Double-A affiliate Springfield Cardinals play 140 games, so Reyes will miss more than a third of the season. The 21-year-old, who was the Cardinals' second-best prospect in their farm system before the 2015 season, according to Baseball America, apologized on Twitter for "disappointing my family, fans, teammates and the St. Louis Cardinals organization."
So we have a 50-game suspension for a second failed drug test on minor league side, and no suspensions and a simple fine on the other. What gives? Why the difference?
"Maybe baseball is trying to appeal to its old, white, conservative base by cracking down on weed," Passan wrote in a piece published on Monday, "or perhaps it's placating its partners in the alcohol industry who funnel untold millions of dollars into the game's coffers."
While some of these factors might come into play, the biggest reason for the disparity between the minor and major leagues is unambiguous: major leaguers are unionized, and minor leaguers are not.
Alex Reyes pitching in a Minor League game during the 2015 season.
The MLB Players Association fought to make sure its players don't face suspensions for marijuana as part of the league's Joint Drug Prevention and Treatment Program. No one ever fought for the minor leaguers, so they're left to grapple with whatever punishment the MLB deems necessary.
MLB communications representative Michael Teevan said as much over email when asked to explain the disparity between minor and major league punishments. "The differences between the [drug] programs stem from the fact that one was reached in a collective bargaining environment and the other was not," Teevan said.
As a result, the Commissioner's office administers the Minor League Drug Program without involvement from the MLB Players Association. And without union pressure, the commissioner decided to enforce its harsh punishment.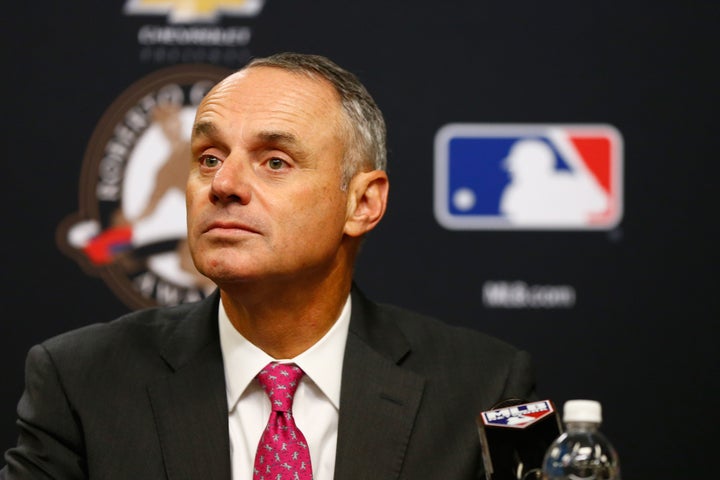 MLBPA's Greg Bouris declined to comment on Reyes' suspension specifically in a phone call with The Huffington Post, but he reiterated Teevan's point, simply stating that "Major League Baseball players and Minor League Baseball players are treated differently because Major League Baseball players are members of the union."
MLBPA's ability to rid the major league of marijuana suspensions demonstrates why it is arguably the strongest players union in all of U.S., but it's also a tangible example of what can happen to workers when no one will speak for them.
Without a union by their side, minor leaguers like Alex Reyes have no choice but to agree to the terms of a unnecessarily harsh drug program.
But hey, maybe they'll make it to the big leagues one day.