 The college basketball season officially kicked off at the University of Missouri on Saturday. Hordes of students dressed in black and gold left Harpo's Bar and Grill on the corner of 10th and Cherry Streets in downtown Columbia and made their way through campus.
Passing the six stone columns in Francis Quadrangle -- still standing from the 1892 fire that burned down Academic Hall -- and past the lighted dome of Jesse Hall, the students made their way to Tiger Plaza and past the university's iconic Tiger Statue dedicated to Jean Madden. Then down Tiger Avenue, past Faurot Field, where the Tigers have been taking crash course lessons in SEC football, and into Mizzou Arena, the university's well-lighted, raucous basketball facility, where the they hope to do some teaching of their own.
Coming off a 30-5 campaign in 2011-2012, and with the preseason SEC Player of the Year at the helm, expectations are high in Missouri.
Here are the top five reasons why Mizzou will win the SEC:
1) The Best Transfer Class in the History of College Hoops:
With over 400 transfers taking place in college basketball over the past year, the clip at which student athletes are switching allegiances seems to be at an all-time high. However, no single team in college basketball has benefited from an off-season influx of talent quite like this year's Missouri Tigers.
Mizzou has six players who were enrolled at other universities prior to coming to Columbia, including former UConn big man and national championship winner, Alex Oriakhi. At 6'9", 255 lbs, Oriakhi (who recorded a double-double in the 2011 National Championship Game against Butler) gives the Tigers the type of strength on the low block Mizzou fans have been waiting for since Arthur Johnson left school.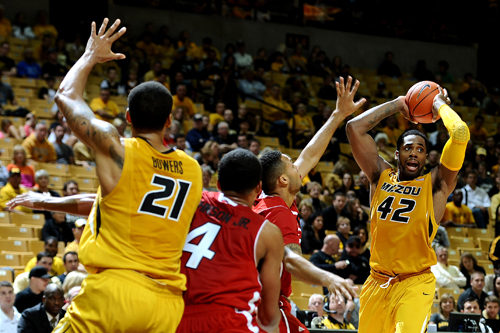 Alex Oriakhi (42)
Also joining the ranks in Columbia, to the dismay of many in Auburn, is the broad-shouldered, silky-smooth jump shooter, Earnest Ross. Ross, the 6'5", 222-lb small forward, was Auburn's player of the year in 2010-2011 before transferring to Mizzou. Ineligible for last season, Ross spent the year in the gym and on the court, getting bigger, faster, and stronger as well as working on his defense and already potent outside jump shot. With deadly range, familiarity with the system, a high-top fade that would make the Fresh Prince jealous, and SEC experience to boot -- Ross may prove to be the biggest addition to this talent laden squad.
Joining Ross in the back court is Keion Bell, a 6'4" transfer from Pepperdine who scored more than 1,000 points over his first three seasons in Malibu (averaging 16.4 points/game). A natural two-guard who can score from anywhere on the floor, Bell, the team's best leaper, will end up on more than one highlight reel by season's end.
Other transfers include Jabari Brown, who was the 19th-ranked high school recruit in the country before a brief stint in Eugene, Ore. with the Ducks. Although not eligible until December 17, big things are expected of the 6'5" guard originally from Berkeley, Calif. Rounding out the transfer contingent are Danny Feldman, a big man from Columbia University, and Jordan Clarkson, who averaged 14.2 points/game at Tulsa and was an All-Conference USA player in 2011-2012.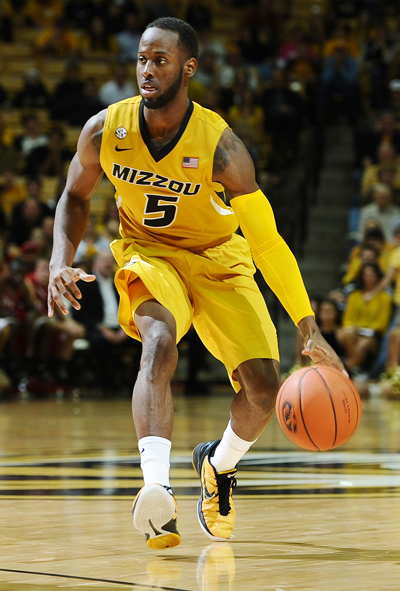 Keion Bell
The biggest question facing coach Frank Haith this season is whether he will be able to mold a cohesive unit out so many newcomers. His answer is Phil Pressey. "Flip" -- as he is affectionately known -- is the preseason SEC Player of the Year and a Wooden Award Finalist. He's a smart, pass-first point guard capable of knocking down the outside shot and will be counted on to manage Coach Haith's schemes and to distribute the ball on the offensive end.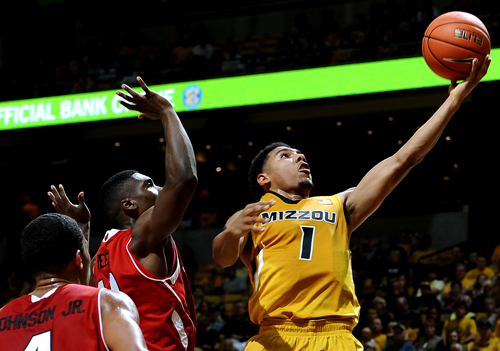 Phil Pressey
Also playing alongside Pressey, Bell, Ross and Brown is Michael Dixon, Jr. Dixon, the best sixth man in the country last year, is a 1,000-point scorer for the Tigers who averaged 13.5 points/game last season for a team that went 30-5 overall. No team in the SEC (or perhaps the country) can boast the kind of depth at the guard position that the Tigers possess.

4) Mizzou Arena
Since replacing the Hearnes Center in 2004 as the home of Missouri basketball, the $75 million Mizzou Arena, which also houses the main athletic administrative offices and ultra modern practice and training facilities, has been a fortress for the Tigers, who are 68-4 at home over the past four years, many wins of which were against top-notch Big XII and non-conference opponents. Mizzou Arena is also famous for being home to some of the nation's best student fan groups including "The Antlers," a self-proclaimed "obnoxious" group of students who have been known to prank call opposing head coaches the night before games and who once met former Arkansas coach Nolan Richardson at the airport with a boar's head on a stick (a stunt which got them temporarily banned from attending games), as well as the "Zou Crew," a louder, albeit better-mannered, band of students. With superior talent, top-notch facilities and a spirited fan base -- SEC opponents will struggle playing on the road this season in Columbia.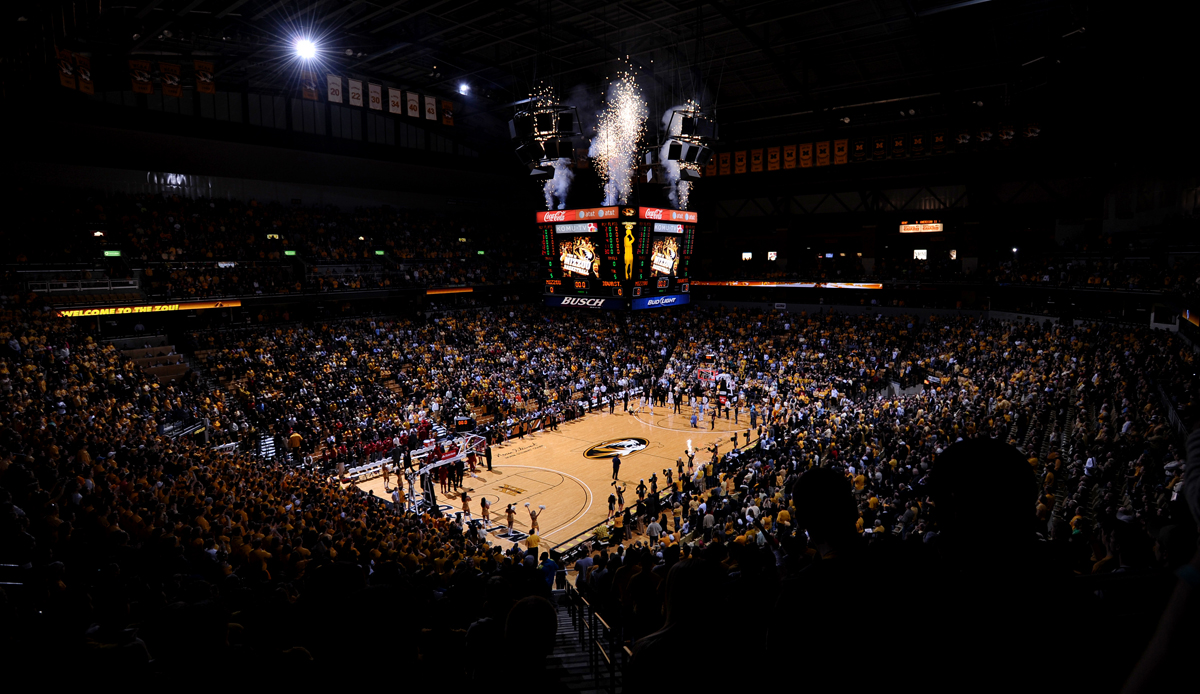 Mizzou Arena
Top to bottom, the Big XII was (prior to conference realignment) a stronger basketball conference than the SEC. The Mizzou hoops program is one forged by epic clashes in some of the most daunting basketball cathedrals in the country. From Allen Fieldhouse to Iba Arena -- from Eddie Sutton and Bryant Reeves to Paul Pierce and Roy Williams -- Mizzou has a history of playing in hostile environments against elite competition. And while no one in Missouri is naïve enough to think that trips to Rupp Arena, the O'Dome and Bud-Walton Arena will be a walk in the park. It also won't be enough to rattle the battle-tested Mizzou program.
Come March, there's a strong chance that some combination of these five reasons will have propelled Mizzou basketball to an SEC title -- and maybe more.
All photos courtesy of the University of Missouri
Calling all HuffPost superfans!
Sign up for membership to become a founding member and help shape HuffPost's next chapter