A Republican lawmaker in Missouri wants to tie welfare benefits to school attendance with a bill that would require 90 percent attendance for children of families receiving benefits.
Steve Cookson (R-Poplar Bluff) , the state House elementary and secondary education committee chairman, filed legislation Wednesday that would mandate school-age children of welfare recipients attend public school 90 percent of the time, unless the children are physically disabled, "in order to receive benefits." The one-sentence bill does not specify if medical absences would be counted or if students from private, parochial or charter schools would face a similar mandate.
The legislation is similar to a 2011 law passed in Michigan and to a bill pending in Tennessee.
"This thing is so crazy that it would have devastating effects on the families already in a precarious situation," state Rep. Kevin McManus (D-Kansas City) told The Huffington Post. "If you had a child suffering from mono or leukemia, you would take away food stamps and assistance and possibly have them lose their home. It is misguided."
Cookson did not return a message left at his Jefferson City office. The bill has not been referred to a House committee.
Tennessee legislators are debating a bill that would tie welfare benefits to school attendance and performance. "We have such a problem with generational poverty here," Tennessee state Sen. Stacey Campfield (R-Knoxville) told current.com in January. "I have always said the golden ticket out of poverty is education. And education, to me, is a three-part stool -- schools, teachers and the family. We have already put a huge burden on our schools and our teachers. What we have not done is put a burden on the family to make sure they are stepping up to the plate."
In Missouri, state Rep. Stacey Newman (D-St. Louis) told HuffPost she sees problems with Cookson's legislation. By mandating that welfare students attend public schools, the measure would prevent children from attending private or parochial schools.
Newman said she believes Cookson is seeking to make a statement. The legislation was filed as the deadline for this year's legislative session approaches. Cookson used a similar strategy last year, when he filed a bill that would have prevented the use of the word gay in public schools. Newman noted that the Republican-dominated Legislature has been focusing on limiting welfare benefits instead of looking to create jobs.
"It boogles all of our minds," Newman said.

Support HuffPost
The Stakes Have Never Been Higher
Before You Go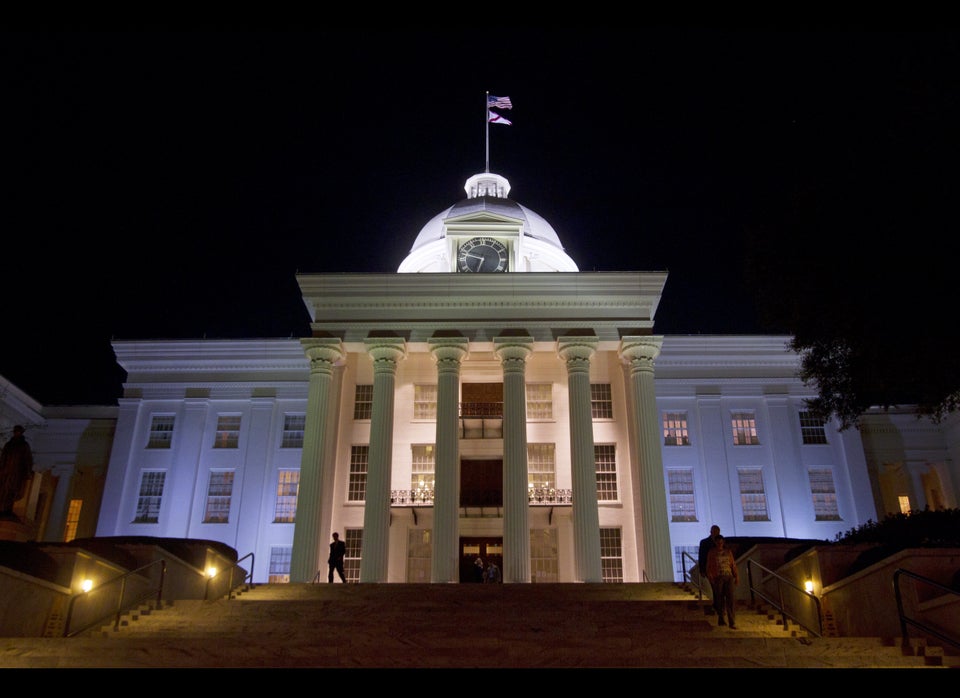 U.S. State Capitol Buildings
Popular in the Community