The only thing more awkward than being glitter bombed is being glitter bombed and trying to play it off like a good thing.
A protester drenched Republican presidential candidate Mitt Romney in glitter before a campaign rally in Minnesota Wednesday. Either Romney didn't realize he had just been glitter bombed, or he spun it like a true politician, pretending it was meant as a celebration of Tuesday's victory in the Florida primary.
"This is confetti! We just won Florida!" he told the crowd. "We're just gonna win the White House next!"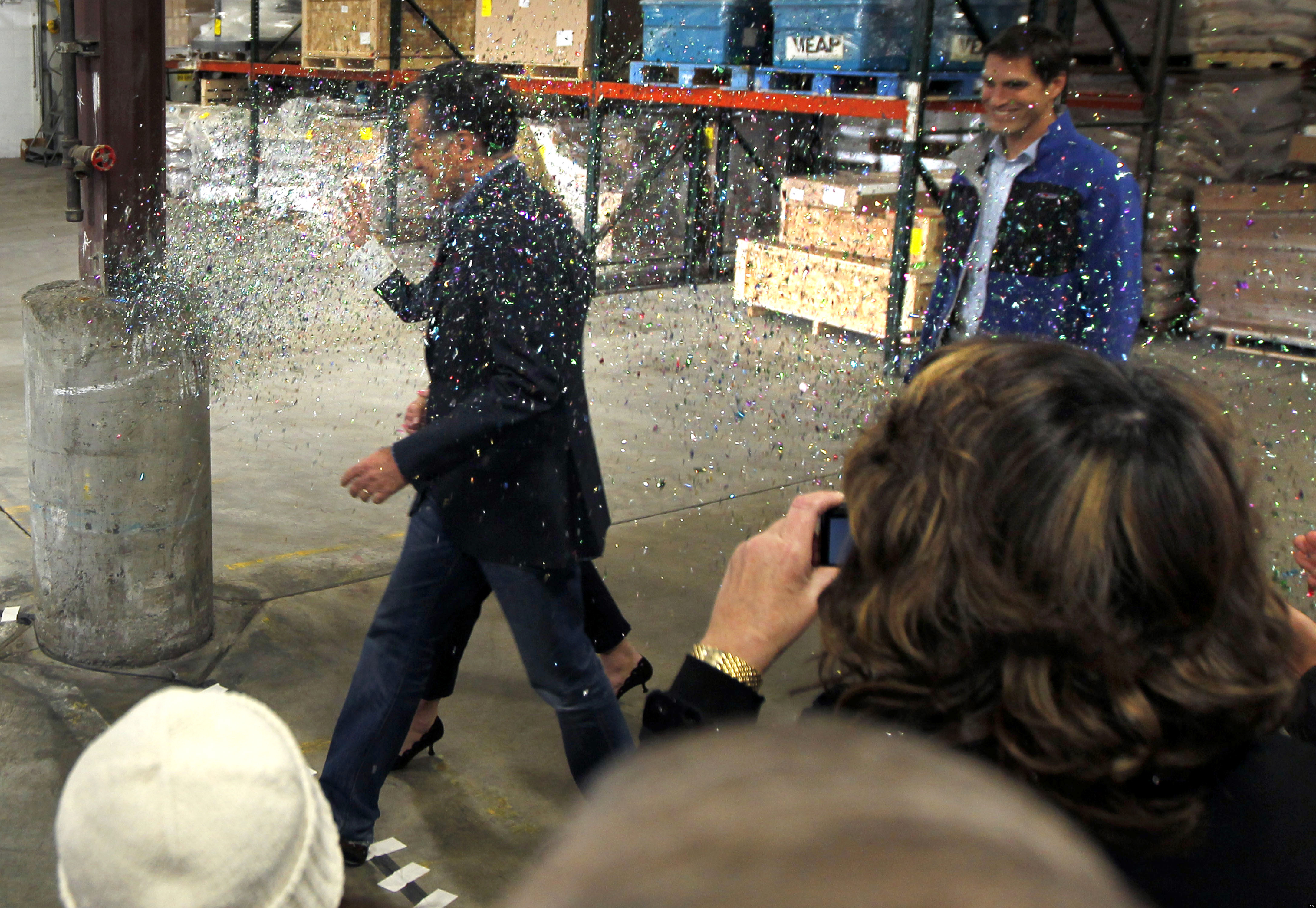 Though his GOP presidential rivals have been glitter bombed before -- Rick Santorum repeatedly -- this was the former Massachusetts governor's first sparkly attack. Romney's hair and jacket were noticeably covered in shimmering glitter as he stepped onto the stage. Nevertheless, he proceeded to sing "America the Beautiful" to the crowd. (Watch it here, via Patch.)
National Journal reports that according to a local reporter, the protester has also glittered Michele Bachmann and Newt Gingrich.
Eagan Patch spoke with glitter bomber Sam Richards after the deed:
Sam Richards, 20, was one of two protesters at Republican presidential candidate Mitt Romney's rally in Eagan on Wednesday. He watched as fellow protester Nick Espinosa dumped glitter on Romney at the beginning of the speech and was hauled out by security.

And then it was his turn.

"My nerves went away, I did it, and then I was being dragged out," said Richards, who identified himself as an Occupy Minnesota protester. "It was all said and done in 30 seconds."
Popular in the Community