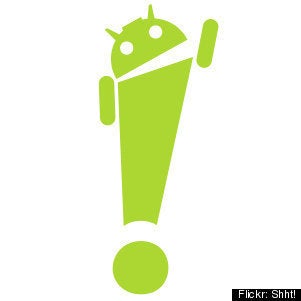 With all the hype around mobile, its tough to figure out what matters most to your business. Here are some notable game-changers from 2009 that you will want to keep in the back of your mind as your build your game plan for 2010.
Google Acquires Admob
Mobile validation? Yes, of course...you'll no longer hear questions from wary investors or marketers wondering if the mobile market is large or mature enough. Whether the FTC blocks the AdMob Google deal or not, it still brought worldwide attention to the platform as a whole. It has kindled the fire for further M&A activity - as all the big media players look to "own" a mobile property there will be rampant consolidation in the space.
Android: The New Smartphone Superstar
Will Apple own mobile applications? Perhaps, but with the launch of the Android OS and some slick devices: Droid, HTC Dream, HTC Eris and the much anticipated Nexus One expect more developers to take advantage of the openness of this new platform. Having the ability to push apps live without an approval process, make quick updates and leverage open source, along with some very cool mobile features like the accelerometer and a larger developer community, will certainly put Android in the race for the most popular mobile OS.
In App Purchasing: Steering Developers to Free Apps
Free applications only make up around 25 percent of the app store but they account for around 80 percent of the downloads. Enabling in app purchasing on free apps was one of the most important features that Apple released for the SDK this year. Now developers have the ability to make their apps free, enticing users to try before they buy. Once users get engaged with the app.... boom! They will easily spend 99 cents for additional content or levels. Tap Tap Revenge 3 had over 700,000 downloads in a 24 hour period during the Christmas holidays...700,000! This opens the door for social gaming developers like Zynga, Playdom, Playfish as well as gaming companies like Storm 8 to start generating additional revenue from their high end RPG type games. In app purchasing on free apps has quietly lead to alternative payment platforms - the same types of companies that have created a two-plus billion dollar industry in the social gaming space from the likes of companies like gWallet.
iPhone: The Gaming Device of the Future
EA, Gameloft, Freeverse and more premium gaming publishers are pounding the app store with high end games usually found on the iPhone's gaming counterparts from the likes of the Sony PS3, Xbox, Nintendo Wii, etc. Apps like Autotune from Smule have session times of over 60 minutes - indicating incredible engagement unseen from a mobile device - driving these large gaming companies to bring their content to the iPhone. At one point late last year, EA and Gameloft alone accounted for 16 of the top 25 paid apps. The dominance of paid apps on the iPhone App Store has shifted from smaller indie players who created their games overnight to one ruled by the powerful gaming giants with half million dollar plus productions.
AT&T Network Overload
Call failed! How many times does that dreaded message pop up on your iPhone? If you live in New York, it happens so many times that a 30 percent drop called rate is considered normal. We've heard grumblings from AT&T that they are looking to charge customers based on the volume of data they consume. Not very fun at all as it would drive fewer downloads of apps, music, movies and less overall mobile web consumption. With the recent predictions that the mobile web will soon surpass desktop internet, no one wants to see that happen. The big question for next year will be if AT&T can hold on to its iPhone exclusivity or if someone like Verizon is able to tap into that market - Verizon just scored a big win by bringing the Palm Pre and the Pixi to it's platform early next year.
Web Advertisers: Jumping from PCs to Phones
Reaching users at their desktop computers just isn't enough these days... we've started to see agencies and advertisers from the web slowly change experimental budgets for mobile into required components of advertising. Customers always have their phones - when they are driving, waiting in line, or perhaps, most importantly, shopping. Advertisers can now tap into this market and are noticing huge ROI compared to the web. Automotive companies like Scion and Toyota have had a huge presence on mobile in 2009 along with many consumer packaged goods advertisers like Cheerios. At times, the targeting available on mobile devices far surpasses what's available on the web, helping drive higher performance for advertisers.
Offshore Development: Extending Resources to get to the Top
Mastering the art of execution with offshore development takes experience, knowledge and talent. There's always countless stories of entrepreneurs getting burned by developers in far off countries. Companies like SGN and Trippert labs have figured out the right balance of having a team headquartered in the U.S. and leveraging talented offshore resources like Netsolutions, to help support and quickly expand their presence by avoiding the bottleneck of resource constraint. Trippert labs managed an offshore team of over 50 so well they were quickly acquired earlier this year by Playdom. Offshore development allows for indie developer companies to spring up and make money off the App Store's low price points. With the most common price being 99 cents, development companies have to cut costs to produce quality games while still garnering profits.
Calling all HuffPost superfans!
Sign up for membership to become a founding member and help shape HuffPost's next chapter