Kylie Bisutti has been making headlines ever since she denounced the modeling world last year, claiming that it wasn't in line with her Christian beliefs. The former Victoria's Secret model stopped by HuffPost Live to tell us a little more about her decision-making process -- and she revealed exactly why men are the reason she'll never be photographed wearing lingerie again.
"I was promoting the wrong kind of image for girls and for men as well," she said. "I believe that the types of images I took when I was a lingerie model brought a lot of men into temptation. And I do know that a very high percentage of men fall into porn addiction through looking at their mom's or wive's lingerie catalogues."
Well, then. It's not hard to imagine that snaps of past Victoria's Secret Angels like Gisele Bundchen and Miranda Kerr have, er, caught the eyes of men, but we certainly didn't expect Kylie to lay it all out there like that. The 23-year-old herself only worked with the lingerie brand in 2009 after winning an amateur modeling competition (she was never an official Angel) and left the industry soon after, but Kylie explains that she still feels guilty over her short-lived career.
"My heart is broken that images that I took in the past and things that I did in the past could have possibly brought men into [porn] addiction," she said. "It's really a struggle and a hard thing for me."
Religious models like Coco Rocha, a devout Jehovah's Witness, have found ways to be successful in the industry without showing more skin than they're comfortable with (Coco won't pose in lingerie or swimwear), while Victoria's Secret Angel Adriana Lima made a career off of being the "world's sexiest virgin" (she waited until she was married at 27 to have sex). But we do see how easily it is for young ladies to feel the pressure to flaunt their bodies -- sex does sell, after all.
Is there really no place for a conservative religious woman in the modeling world?
See how the Victoria's Secret aesthetic has changed over the years: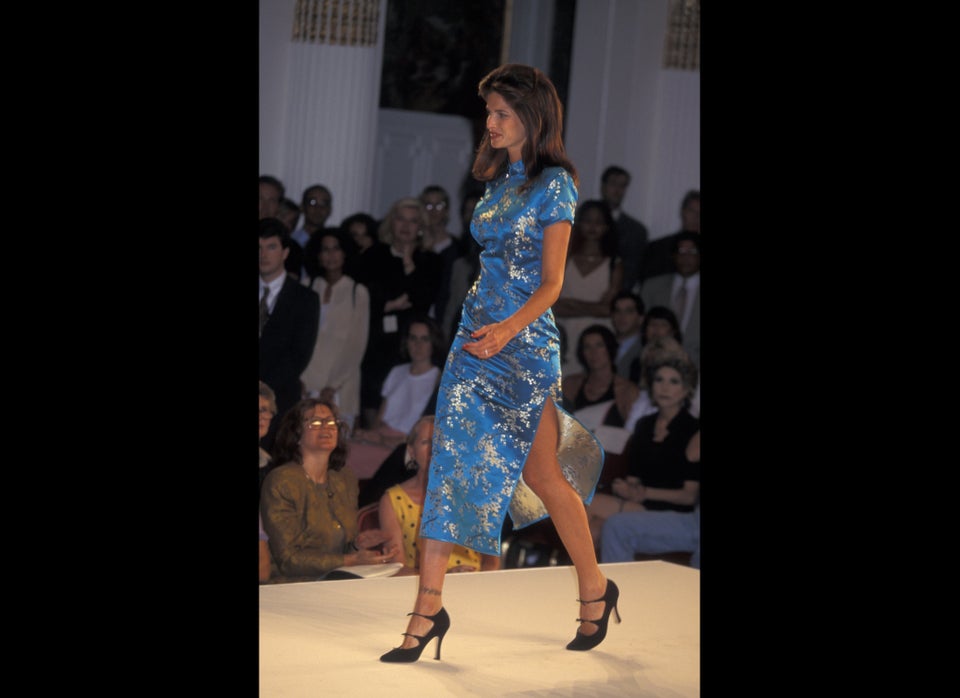 Victoria's Secret Fashion Show: Then & Now