When "Modernist Cuisine" was released last year, it landed with a pretty loud thud -- the six-volume cookbook is rather heavy! The book quickly was hailed as a seminal text in the field of modern cookery and it is now on its fourth printing -- $455 price tag be damned. There's no rest for the weary though. Nathan Myhrvold and his team have announced their next cookbook project: "Modernist Cuisine At Home," to be released October 8, 2012.
The "at home" version, at 456 pages, is quite short compared to the original 2,438 pages, and contains 400 new recipes (and, comparatively, is a steal at $140). Myhrvold explains the idea behind the new edition:
We felt that many food enthusiasts would like to be on the front lines of culinary innovation and get a chance to understand the state of the art, even if they couldn't execute every recipe. At the same time, we realized that we had the right team and resources to bring the Modernist cuisine revolution to an even wider audience of home cooks by developing less complex recipes that require less expensive equipment. The result is this book, Modernist Cuisine at Home.
He makes it clear that this book is not a condensed version of the larger version but instead focuses on "cooking equipment, techniques, and recipes." He tells Eater that he did not "dumb it down." The 23 chapters range from Carnitas to Pressure-Cooked Vegetable Soups.
Check out some preview images of the cookbook below: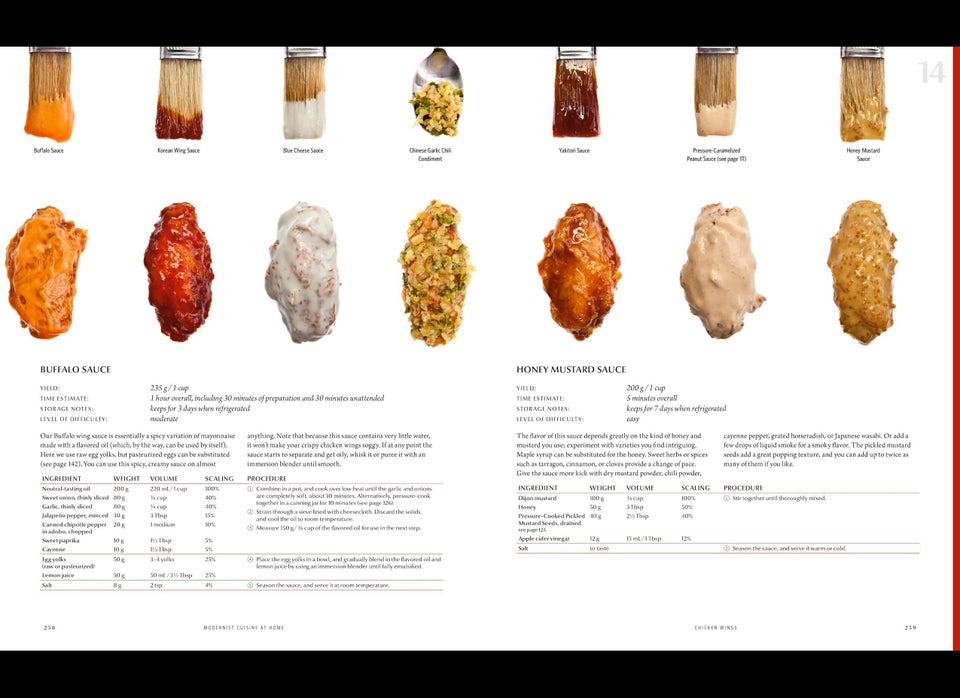 Modernist Cuisine At Home
Related