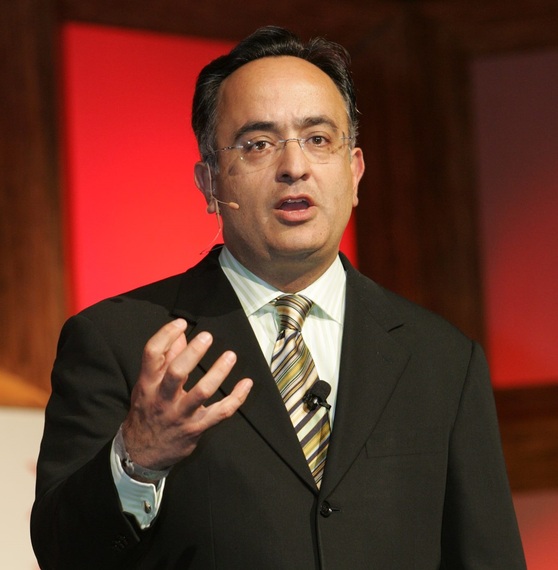 With the goal of harnessing the untapped potential of Iranian-Americans, and to build the capacity of the Iranian diaspora in effecting positive change in the U.S. and around the world, the West Asia Council has launched a series of interviews that explore the personal and professional backgrounds of prominent Iranian-Americans who have made seminal contributions to their fields of endeavour. We examine lives and journeys that have led to significant achievements in the worlds of science, technology, finance, medicine, law, the arts and numerous other endeavors.Our first interviewee is Mohsen Moazami.
Mohsen Moazami is a Founder and Managing Director at Columbus Nova Technology Partners (CNTP), a novel global technology investment firm combining the best attributes of venture and private equity business models. He is a founding member of the Board of Directors for the Public Affairs Alliance of Iranian Americans (PAAIA). He and his wife also contributed to the PARSA Community Foundation and the Iranian Scholarship Fund (ISF). They have also been involved in the establishment of an Iran-related program at Stanford University. For more details, please click [here]
You were born and raised in Tehran. Please tell us about where you attended school and what your formative influences were. What about your parents and other early mentors? How did they influence you in your formative years? Did you know early on that you wished to enter the business world?
I studied at the Tehran International School -- aka Iran-Zamin -- where I received my high school diploma prior to moving to the US for college. The most formative experience of my childhood was the loss of my dad at age 7. This led to a sense of insecurity within me that later turned into a driver for whatever I have accomplished in my life. The insecurity has never left me, though.
As I was raised in a political family (both maternal and paternal), my ambition since childhood was politics; imagining myself as one day becoming Prime Minister of Iran. Funny enough, if you look at the write-ups in my senior year high school (before the revolution) you will notice a common thread in this regard. I had no business ambitions, but the move to US and subsequent revolution changed all of that.
My mom had a major, formative influence on me growing up, which she does to this day. Another channel that gave me a foundation for life was sports. I found a refuge in various sports, most importantly football (soccer) where I ended up being the high school team captain for the last three years. Sports taught me a lot on the value of team work and work ethics. I maintain a rigorous sports schedule to this date. Later I have been helped and inspired by many, most importantly my wife of 28 years, Laleh Amirteymour who has been the rock of the family.
To my knowledge, you came to America with little in the way of financial assets. How did this fact affect your attitude? In a related vein, what has been the role of immigrants in building America as a land of opportunity and innovation?
The day I graduated from Stanford, I had $27 in cash and a MasterCard with $900 limit. That is it. As an immigrant, with a funny name and from hostile country, I had no other option than to make option A work. There is nothing like having your back against the wall. This one fact is the essence why I feel the US is such a special place. It truly is the land of opportunities.
I live and operate in Silicon Valley where immigrants are an essential building block of what is going on in here. Every major success story we read about, from Cisco to Google and WhatsApp, has an immigrant thread in it. In America and in Silicon Valley, merit and drive to work are the primary ingredients needed for success. If you have those, the path to success is paved. Having travelled and worked across the globe, I do not see this feature anywhere else in the same way.
Please tell us about your most formative influences when you attended university in the U.S. Did your choice of course of study impact your future success?
Knowing that the option of moving back to my own country and following the "pre-set" path was no longer available made me a more serious student. The uncertainty and the anxiety that the revolution created for my generation in school at the time is hard to explain. It forced us not to take the opportunity to get a decent education for granted. There were quarters in which I had no idea whether the next quarters' tuition would be there at all!
At Stanford, I had this weird feeling that I was the dumbest person in class, making me work doubly hard to make up for lack of natural talent. That sense of insecurity was good in driving positive outcomes in terms of my academic achievement there. Stanford has had a lasting impact on my path in my professional life. To this day, I live three miles away from the campus and I "abuse" the resources there regularly.
When you entered the business world, was there a "Eureka moment" when you knew you could be successful in business? And what drew you to the Internet?
No. I was working as an entry level engineer when Steve Jobs (Apple) came out with the first Macintosh. At the time, Apple had this promotion that you could leave your ID at a computer store and take a Mac home for 24 hours. I did. At the time Mac had two softwares available, MacWrite and MacDraw. I remember that I did not sleep for 24 hours being in awe of the graphical user interface; drag and drop, cut and paste, ... Wow, wow, wow! At the end of the 24 hour period I had made up my mind that I wanted to make a living making software for the Macintosh. The day my Green Card arrived -- sponsored by the engineering company where I employed -- I quit my full time job and started Stanford Business Systems. No business plan, no funding, no angels, nothing, just love and drive. Eight years later, Stanford Business Systems was acquired by Kurt Salmon Associates which was the first time I had a decent amount of money as a young man.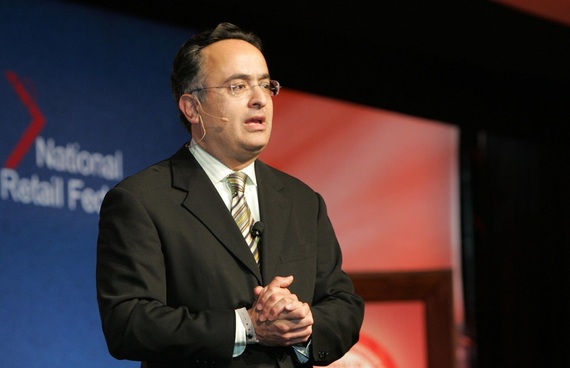 Tell us about the highlights of your time at Cisco. In what particular sense do you see you and Cisco as a good match in terms of corporate culture, global outlook, approaches to leadership, entrepreneurship ,etc.? You have said in the past that a key pillar of Cisco's work in Emerging Markets is "country transformation," where Cisco partners with heads of state and governments to help develop a blueprint for socioeconomic development using ICT, helping leaders of developing countries to better understand that broadband is a basic and necessary utility, like water, and electricity. In this light, what advice would you give to a country like Iran?
When I accepted the offer to join Cisco in 1999, Cisco was the most exciting company on the planet; company of the decade, CEO of the year, stock of the decade, etc. I had never felt this level of energy, passion and drive anywhere else. It truly was a rocket-ship which I had the distinct pleasure of being a part of. Ironically, I had an offer from Apple (with Steve Jobs back as CEO), but I chose Cisco. I still have the voice mail John Chambers left me encouraging me to join Cisco. It was like receiving a call from God; you could not say no to him. Cisco for all of us working there was a cause, not a job. They could have paid me 0 and I still would work that hard. Initially, my boss, Sue Bostrom, was a true inspiration. I learned so much from her; smart, strong work ethics and an amazing communicator. She really helped develop me as a manager working inside of what was then the largest entity I had ever worked for.
Later, the most amazing part of my experience at Cisco was when I joined the leadership team of Emerging Markets and moved my family to London from California. We had jurisdiction over 132 countries across 23 time zones. I learned so much in those 4 years about scaling, various cultures, thinking global and acting local. Our go-to-market approach in these countries was what we called Country Transformation; which in plain English meant national broadband infrastructure could help transform countries across all key sectors from education to healthcare and commerce. This was an easy sell irrespective of the forms of government across those 132 countries, as everyone now knows the value of broadband and how it has become the 4th essential utility after water, electricity and roads.
Iran, too, with its vast geography, population, demographics and potential can benefit from universal deployment of broadband infrastructure; especially now as it re-enters the global markets. To do it effectively they need to address policy and foreign investment issues to promote competition and to drive investment and consumer choice.
You have been very active in philanthropy and other social engagements. Is there a particular reason for this in terms of family history, views on "giving back", etc.?
An attribute of the American way of life, which I sincerely appreciate, is the overall approach to philanthropy. It is more about teaching people how to fish than providing them a fish. A constructive approach that leads to societal benefit is what my wife and I admire; for example, education (scholarships, etc...) and health. Can you imagine, a single student scholarship to President Obama's dad, would lead his son, in the next generation, to become President of the United States. Both our family backgrounds have dwelled on giving back and it is no different for us now.
Any advice for the new generation who seek to find their way in the world?
Do not go after what is fashionable or the society approves of. Go after what you are truly passionate for. That is the only way you will succeed while enjoying life.
Popular in the Community