 Yet literary lion Harold Bloom has written many times that poetic influence is determined by poets rather than by critics, publications or scholars, and the same is true in the world of haute cuisine. A poem is only as influential insofar as its readers are inspired to write further poetry and a restaurant is only truly influential if it begets further restaurants.
The best way for a restaurant to do so is by training chefs in its kitchens who go off to do great things. The most important restaurants of recent decades have always had large fleets of alumni who go on to start acclaimed restaurants. Chez Panisse birthed Judy Rodger's Zuni Cafe, Paul Grieco's Oliveto and Jonathan Waxman's Barbuto; Le Cirque led to Daniel Boulud's Daniel, Terrance Brennan's Picholine, Bill Telepan's Telepan and David Bouley's Bouley; Bouley spawned Shea Gallante's Ciano, Kurt Gutenbrunner's Wallse and Anita Lo's Annisa. Momofuku chef David Chang himself worked at one of Boulud's restaurants, Cafe Boulud, as well as Tom Colicchio's Craft, another fountain of famous chef-alumni.
Momofuku had a slow start on the alumni scale for a very good reason. The empire was expanding so quickly at first that it was easy for Chang to find plum positions for talented employees within the Momofuku family. "Oh, you're sick of being sous chef at Noodle Bar? No problem! I'm about to open a new high-end restaurant down the street, you can be the chef there" seemed to be the general mantra.
But no matter how happy they are working for other people, most chefs eventually want to strike out on their own, for more creative control and the chance at a bigger paycheck. So Momofuku alumni have started to open restaurants at a faster and faster clip than ever before. Many of the restaurants they've started follow largely in the mold of Momofuku, in that they put bold (often Asian-inflected) flavors and moderate prices above comfy seats and high thread-count tablecloths.
Joaquin Baca, Chang's original partner at the Noodle Bar, got the ball rolling by opening up a porky restaurant in Williamsburg called Brooklyn Star. Things got derailed a little when the restaurant suffered a terrible fire a year later, but it reopened, to more praise than ever, in 2011. Ssam Bar veteran Corey Cova followed in his footsteps by heading the kitchen at two well-liked, tiny restaurants in East Harlem, Earl's Bar and Cheese and ABV.
Two more Momofuku alums are opening their own places within the next few months: Peter Serpico and Tien Ho. The former, who helped Chang open his Michelin-bedecked flagship Momofuku Ko, is opening Serpico in Philadelphia in concert with the city's premier restaurateur Stephen Starr. And the latter, who was in charge of Momofuku's midtown outpost Ma Peche for some time, will soon open a French bistro called Montmartre in lower Manhattan.
It's too early to say whether any of these restaurants will have the enduring influence of a place like the Zuni Cafe or Bouley, and spawn a new generation of chefs themselves. So Momofuku may or may not end up joining the elite company of restaurants like Chez Panisse and Le Cirque that have famous grandchildren as well as famous children. But this is an impressive crop of new eateries. A sign that David Chang will meet Harold Bloom's test of importance as well as Bon Appetit's.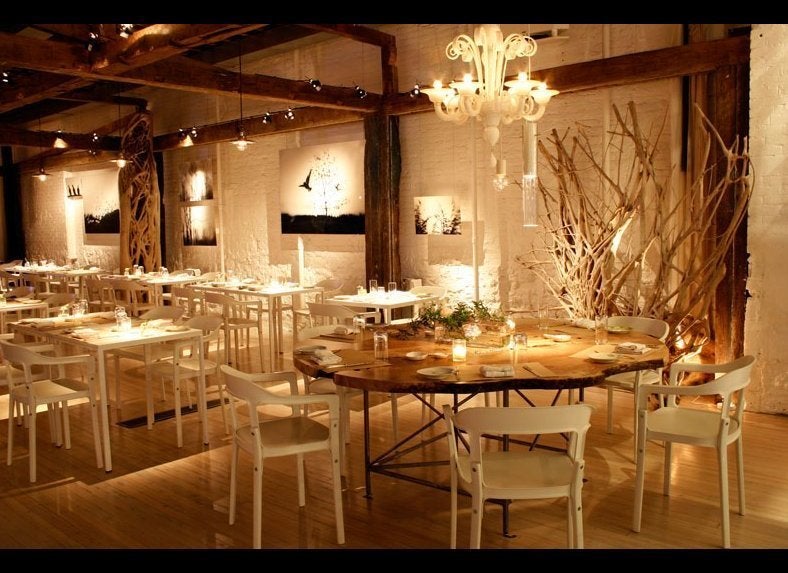 Food & Wine's Best New Chefs of 2012