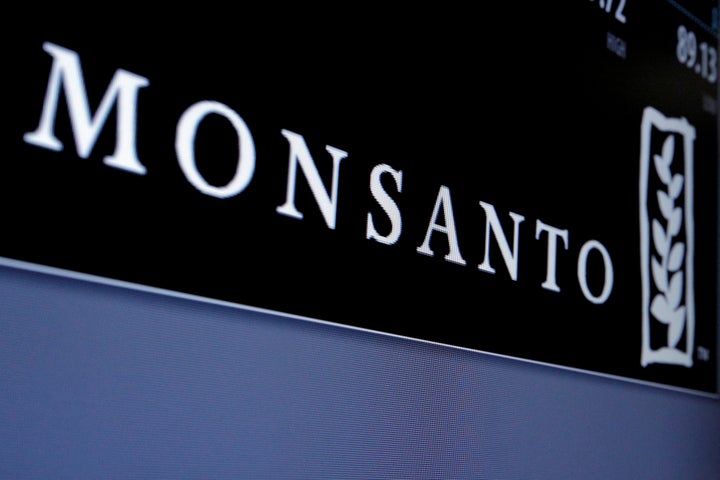 Monsanto wants more green.
The seed and pesticide giant on Tuesday rejected a $62 billion bid from German conglomerate Bayer, but said it would be open to a bigger offer. In a statement, the company said its board of director's unanimously voted against the unsolicited proposal, which it deemed "incomplete and financially inadequate."
"We believe in the substantial benefits an integrated strategy could provide to growers and broader society, and we have long respected Bayer's business," Hugh Grant, Monsanto's chairman and chief executive, said in the statement. "However, the current proposal significantly undervalues our company and also does not adequately address or provide reassurance for some of the potential financing and regulatory execution risks related to the acquisition."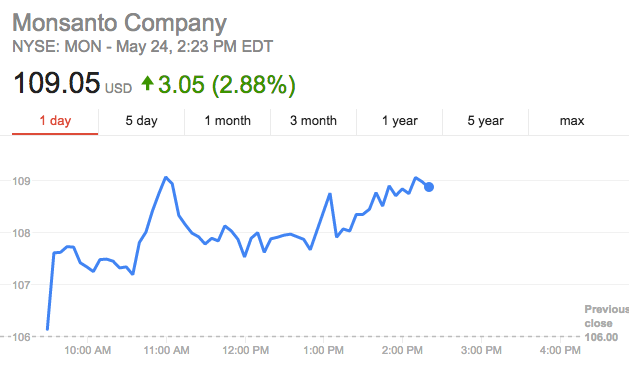 The rejection comes as no surprise. The offer -- which would be the biggest takeover ever attempted by a German company -- comes amid rapid consolidation in the agricultural chemicals industry. And generous as it seems, it falls flat compared to other landmark deals.
Last December, Dow Chemical and DuPont agreed to a $130 billion merger, after which the companies are expected to split into three separate businesses, including one focused on seeds and crop sprays, according to the Financial Times. Then, in February, Swiss competitor Syngenta agreed to a $43 billion takeover by the China National Chemical Corp., or ChemChina. The deal came just months after Syngenta rejected for the fourth time a $47 billion bid from Monsanto. 
So in a reversal, the predator became prey. Monsanto is unlikely to go down for less than it offered its former target. 
Bayer's bid for Monsanto appears big, but as The Wall Street Journal's Helen Thomas pointed out on Monday, the offer isn't as juicy as the one that wooed Syngenta to its Chinese state-owned rival:
At 15.8 times earnings before interest, tax, depreciation and amortization, Bayer's offer is hardly stingy. But it also falls short of the knock-out 17 times that ChemChina paid for Syngenta.
Bayer did not respond to a request for comment on the failed bid. 
The merger may be a hard sell to investors. Many of Bayer's shareholders are focused on the company's pharmaceutical business, and may view Monsanto's agrichemical empire with suspicion. The eye-popping offer also came less than one month into Werner Baumann's newly minted tenure as Bayer's chief executive.
"We have struggled to find investors who favour this transaction," Alistair Campbell, an analyst at Berenberg, told the Financial Times in a profile of Baumann last week. "We think a bid for Monsanto will be expensive, [earnings] dilutive and destroy value."
Still, Monsanto may be vulnerable to a hostile takeover if Bayer commits the resources to a higher offer.
The company, reviled by environmentalists for its aggressive pushing of genetically modified crops and toxic pesticides, has struggled over the past year, despite recent studies backing its claim that GMOs are safe to eat. A shortlist of those woes includes: 
"It's a relentless string of bad news," Jonas Oxgaard, an analyst at the research firm Sanford C. Bernstein & Co., told Bloomberg News last week. "It's almost like they forgot to sacrifice a goat to the gods." 
Calling all HuffPost superfans!
Sign up for membership to become a founding member and help shape HuffPost's next chapter
BEFORE YOU GO
PHOTO GALLERY
Can These GMO Foods Save the World?