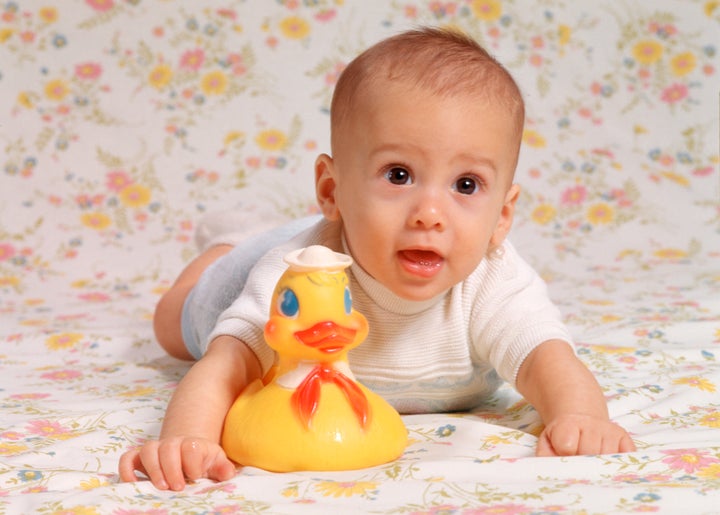 Names like Tammy and Dawn might seem a little out of place for babies today, but they were seriously popular in the 1970s.
The SSA also puts together lists of the top names for each decade. We decided to take a look at the most popular names of the 1970s. Some ― like Michael, Christopher and James ― remain popular today, but others ― like Angela, Melissa and Lisa ― have declined over time.
Keep scrolling to see the 50 most popular names for boys and girls born in the U.S. from 1970 to 1979.
Girls
Jennifer
Amy
Melissa
Michelle
Kimberly
Lisa
Angela
Heather
Stephanie
Nicole
Jessica
Elizabeth
Rebecca
Kelly
Mary
Christina
Amanda
Julie
Sarah
Laura
Shannon
Christine
Tammy
Tracy
Karen
Dawn
Susan
Andrea
Tina
Patricia
Cynthia
Lori
Rachel
April
Maria
Wendy
Crystal
Stacy
Erin
Jamie
Carrie
Tiffany
Tara
Sandra
Monica
Danielle
Stacey
Pamela
Tonya
Sara
Boys
Michael
Christopher
Jason
David
James
John
Robert
Brian
William
Matthew
Joseph
Daniel
Kevin
Eric
Jeffrey
Richard
Scott
Mark
Steven
Thomas
Timothy
Anthony
Charles
Joshua
Ryan
Jeremy
Paul
Andrew
Gregory
Chad
Kenneth
Jonathan
Stephen
Shawn
Aaron
Adam
Patrick
Justin
Sean
Edward
Todd
Donald
Ronald
Benjamin
Keith
Bryan
Gary
Jose
Nathan
Douglas