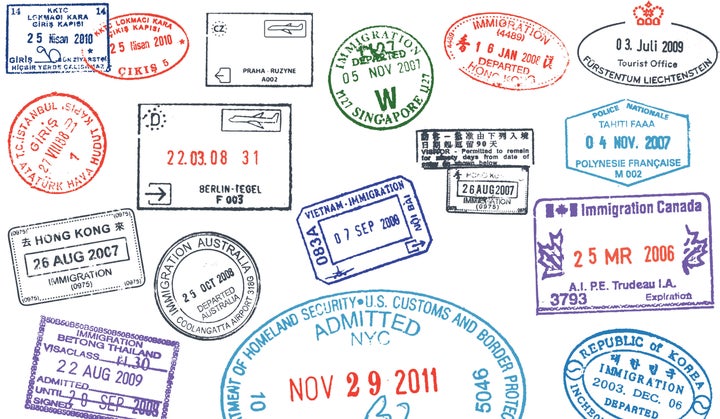 But not every traveler is so lucky, and many are luckier than Americans.
Afghan travelers, meanwhile, have arguably the world's worst passport, as it only grants access to 25 foreign nations.
How does the U.S. rank? Take a look!
1. Germany -- 177 countries
2. Sweden -- 176 countries
3. (tie) Finland, France, Italy, Spain, U.K. -- 175 countries
4. (tie) Belgium, Denmark, Netherlands, U.S. -- 174 countries
5. (tie) Austria, Japan, Singapore -- 173 countries
Germany has long held the top spot on the index, though many other passports also let their citizens explore the globe relatively freely. Head over to the Visa Restrictions Index map for more on how your citizenship stacks up. (Blue countries have "powerful" passports, and yellow ones aren't so great...)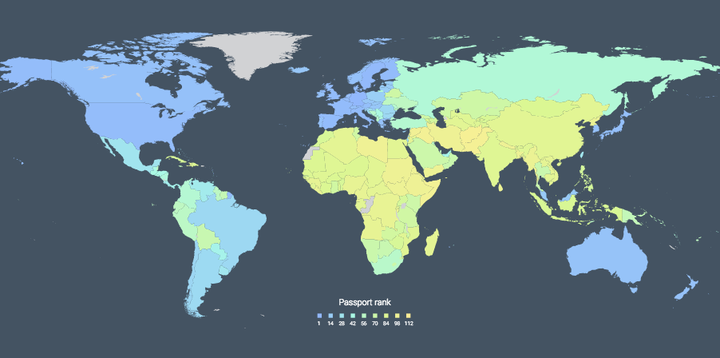 Is your passport out of date? Renew it now, and get out there!