God Smiled. The days leading up to the 48th annual Songwriters Hall of Fame induction dinner were scorching hot in New York City. But on June 15th it was 72 degrees, sunny, and mild.
I emerged from the subway excited and nervous approaching the red carpet as instructed by publicist Cara Hutchison at 5:30pm to avoid the log jam of stars who arrive a few minutes later. I am usually as songwriter/music producer the guy behind the guy making the HITS. Yet the Songwriters Hall of Fame is unique in honoring both stars and their behind the scenes creators- those songwriters, publishers, producers, managers, label executives who help to make sure the rest of the world knows about them.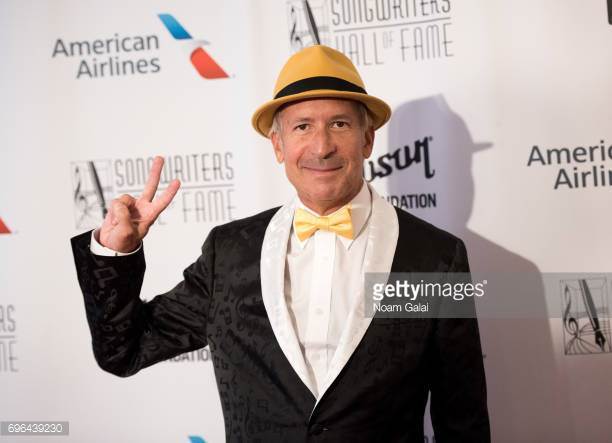 It's a moment of excited chaos as everyone shouts look this way, look that way. Getty Images seemed to capture my short moment of glory best. Where else does an organization celebrate the music of the world's biggest superstars like Jay Z and Ed Sheeran, while paying homage to those that paved the way like Hal David, Johnny Mercer, Abe Olman and others. Did you ever listen to The Beatles, The Beach Boys, Pink Floyd, Frank Sinatra, and Radiohead whilst growing up? Few members of the music buying public know that songwriter Johnny Mercer who co-write the classic "Moon River" from "Breakfast at Tiffany's" was a co-founder of Capitol Records, the record label of all the previously mentioned iconic music stars.
This years Johnny Mercer award went to Alan Menken.
Benny Blanco gave a humorous and touching introduction to Ed Sheeran. When Ed got up to make his acceptance speech, he paid homage to Alan Menken saying that the medley of hits Mr. Menken played on piano was one of the best performances Mr. Sheeran had ever heard in his life.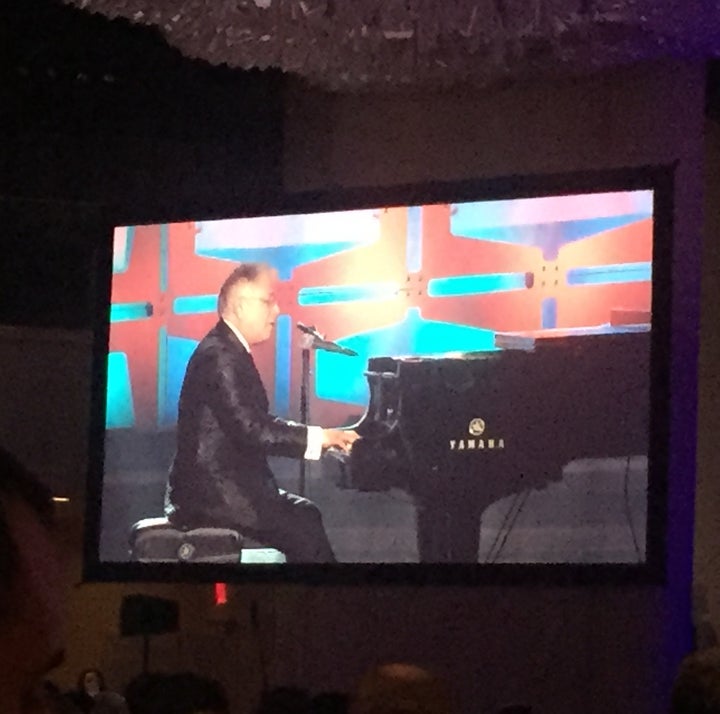 It's the most warm and fuzzy night of the year in music. Much of this is thanks to Songwriters Hall of Fame President and resident mom Linda Moran. She has the unique ability few possess to make everyone feel as if they are personally special to her. She seems to touch everyone's hearts.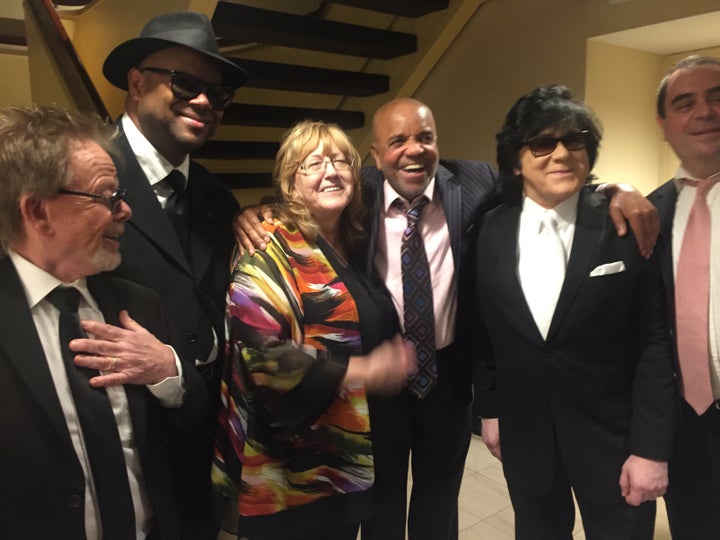 And there was a lot of heart in the room. The group Chicago's principle songwriters Robert Lamm and James Pankow performed their hits "Just You & Me," and "Does Anybody Really Know What Time It Is." Robert Lamm seemed to just shine onstage- as if lit by an inner aura. Most people don't know he also has put out almost as many critically acclaimed solo albums as Chicago that unfairly fly under the radar in our modern chart hit radio digital universe.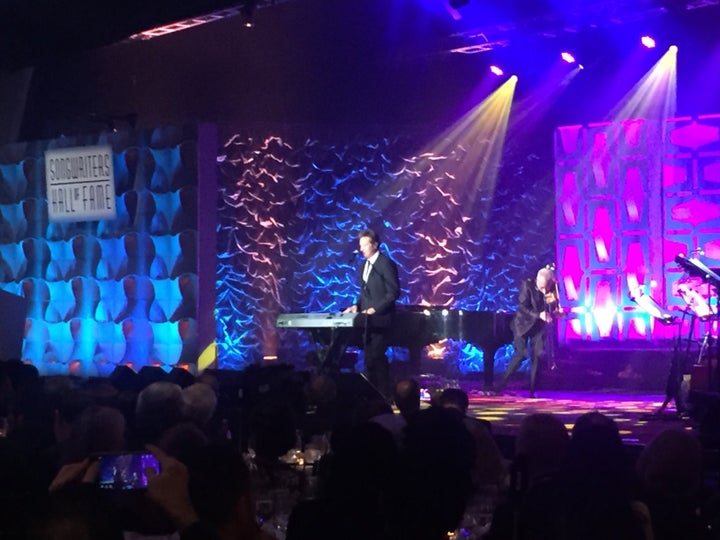 Also inducted were mega-legends Kenny "Babyface" Edmonds and the world's biggest hitmaker Max Martin. In opening remarks by Jon Bon Jovi to introduce him, Mr. Bon Jovi said "Max Martin was born in a manger in Bethlehem, and came to Earth from the planet Kripton" (alluding to Superman) with his amazing record of 22 #1 singles, and being voted ASCAP Songwriter of The Year an unprecedented 10 times.
I learned another thing that night. Berry Gordy as founder of Motown Records who birthed Stevie Wonder, Diana Ross, Michael Jackson and so many others is also an accomplished songwriter. He began as a songwriter and in his touching and humorous acceptance speech told the crowd that he only started Motown so he could help spread the word about his friends and fellow songwriters like Smokey Robinson.
There were too many stellar moments and stars being inducted, honored, and performances to mention. These performances included Jon Bon Jovi, Usher, Jimmy Jam and Terry Lewis, Train front man Pat Monahan, Rhonda Ross Kendrick the daughter of Diana Ross who sang a touching tribute to her father Berry Gordy, Johnny Gill, Cassandra Wilson. Pitbull closed the night with a rousing set that got everyone up and dancing as he strutted the stage in a white suite with well choreographed back up dancers surrounding him.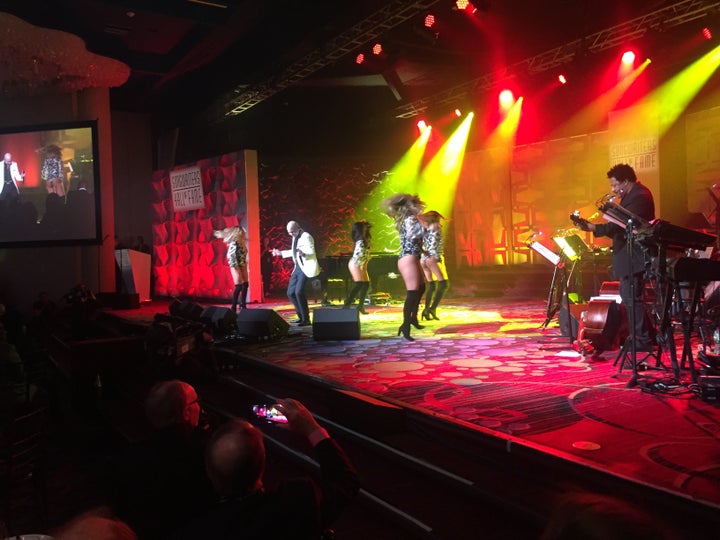 What separates the Songwriters Hall of fame dinner from the Grammys and many other ceremonies is that guests and honorees coagulate. We all are seated together watching, listening, schmoozing, and in the case of my chatting casually about a mutual friend with Ed Sheeran, he grabbed my iPhone to snap the perfect selfie.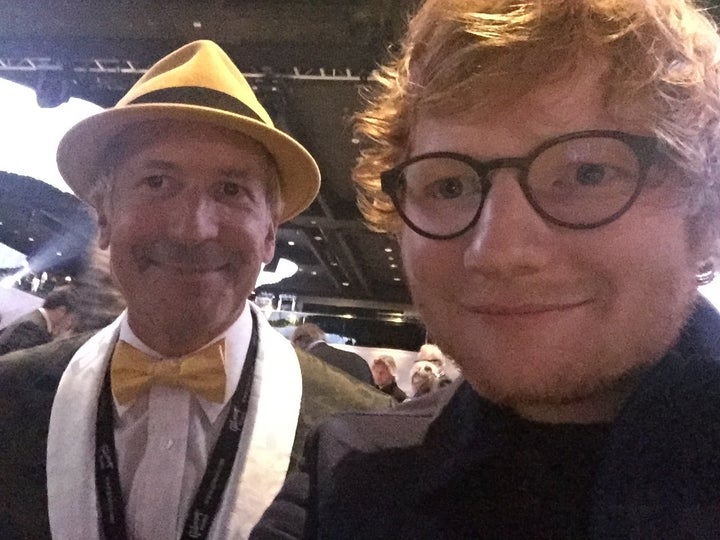 Up until now I have been recovering from a life or death type surgery, and upon doctors orders have been resting and recharging overseas, usually in flip-flops and board shorts. This was my night of coming out back into the world of music. The warmth and fuzziness I felt gave me hope for the future of music, and it's makers with all the challenges we jointly face in the future.
The one hitch of the night was the absence of Shawn "Jay Z" Carter, who was the first ever Rap/Hip Hop artist inducted into the SHOF. With his wife giving birth to twins just a day before in Los Angeles, he understandably had to skip the ceremony but an acceptance speech by Warner-Chappell CEO "Big Jon" Platt, and video introduction by former President Barack Obama satisfied the crowd. In the words of the former President, both he and Shawn Carter came from humble beginnings. "I like to think Mr. Carter and I understand each other," Obama said. "Nobody who met us as younger men would have expected us to be where we are today."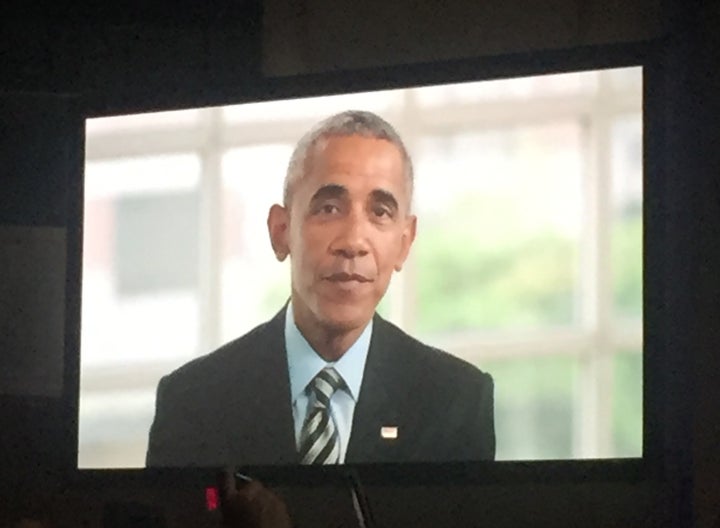 "We know what it's like not to have a father around. We know what it's like not to come from much, and to know people who didn't get the same breaks that we did." He also quipped that he and Jay also have something else in common, "we both have wives who are significantly more popular than we are" said the former President.
As the night closed with Pitbull performing a medley of his hits, in a white suite straight outa Miami Vice surrounded by choreographed dancers, he said something that transcends music. It implies that we all have something inside us that is unique. Pitbull said "Why dream it, when you can live it?" These are wise words to ponder upon somewhere over the rainbow.
Popular in the Community