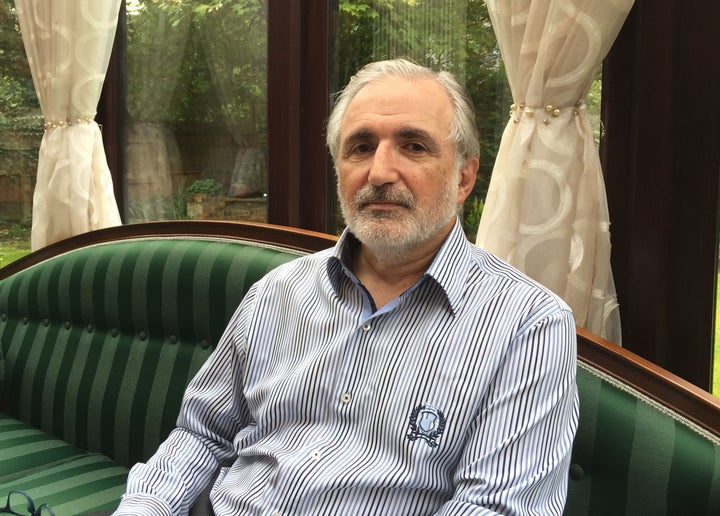 A surgeon who treated victims of the Manchester Arena bombing in May was stabbed in the neck on Sunday as he entered his mosque in what police are treating as a hate crime.
"As I entered the grounds of the premises, I felt that pain and the blow to my neck," Nasser Kurdy, 58, told The Guardian on Monday. "I turned around and saw this gentleman in a threatening pose. I did feel threatened, I did feel vulnerable."
He said he's already forgiven his attacker, Ian Anthony Rock, 28, who was charged Monday with assault and possession of a lethal weapon.
"He is not representative of what this country stands for," Kurdy said of the suspect. "I have absolutely no anger or hate, or anything negative towards him. I have declared it, I have totally forgiven him. He could be a marginalized person within his own community."
"Beautiful when hate is overcome through forgiveness," Tell Mama, a group that measures Islamophobia in Britain, tweeted Monday.
Hate crimes surged by 505 percent in the Manchester area following the arena attack, which took place during an Ariana Grande concert. The numbers died down a few days later.
"The general inclination is that hate crimes are going up. Large spikes in hate crimes cause fear levels in the community to rise, particularly among women," Fiyaz Mughal, founder of Tell Mama, told HuffPost at the time. "The majority of street-based incidents happen among Muslim women who are wearing hijab or niqab."
Incidents like these are often driven by terrorism, the National Police Chiefs' Council said, and "it is also likely that reporting is higher when there is an increased visible police presence."
America does not do a good job of tracking incidents of hate and bias. We need your help to create a database of such incidents across the country, so we all know what's going on. Tell us your story.
REAL LIFE. REAL NEWS. REAL VOICES.
Help us tell more of the stories that matter from voices that too often remain unheard.