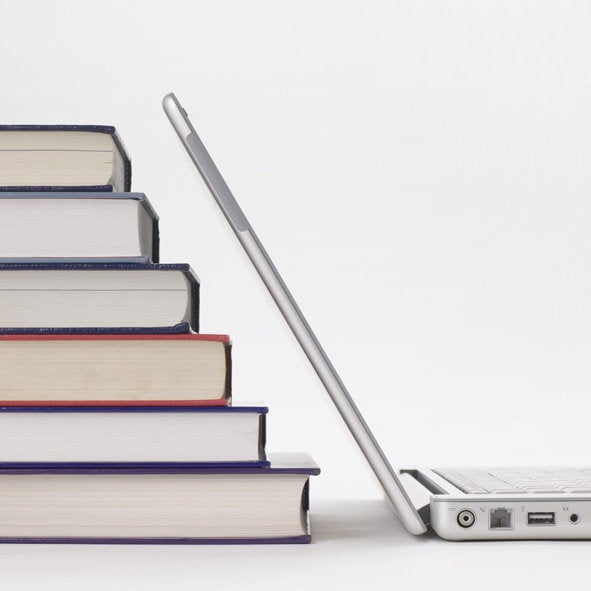 Hard choices had to be made by Michiko Kakutani, Janet Maslin, and Dwight Garner, the three staff book reviewers of the New York Times, in coming up with their favorite books of 2010. Congratulations are due them for their lists, excellent guides for holiday book buying. But in a year when so many good books were published, my own list of the best of 2010 includes some truly great books missing from the NYT collection.
The Last Days of Ptolemy Grey by Walter Mosley is one of the best books I've read this year, a perfectly constructed exploration of one man's last stand for what and whom he loves in a world that can be cruel and unfair, and then unexpectedly merciful and encompassing. The relationship between the very old man Ptolemy and his young savior Robyn, along with Ptolemy's ever-invading memories, propel this riveting plot forward towards a final, satisfying conclusion of truth revealed and vengeance secured.
The Widower's Tale by Julia Glass is a moving moral tale about the impacts we have upon the people in our lives, and our responsibility to recognize and account for those impacts. Each character in Glass' deeply engaging novel must face the test of maturity -- understanding the consequences of their acts -- and while some will fail, the connections made by those who succeed provide a most satisfying and uplifting resolution to this marvelous novel.
The Sound of a Wild Snail Eating by Elisabeth Tova Bailey is an exquisite meditation on the restorative connection between nature and humans. It is a memoir of how Bailey, isolated and immobile due to a debilitating illness, finds herself in the company of a woodland snail and how the snail becomes both her mirror and her mentor. Bailey's slim book is as richly layered as the soil she lays down in the snail's terrarium: loamy, potent, and regenerative.
Bound by Antonya Nelson distills the ideas, hopes, and dreams that bind us together, one to another. Set in Wichita during the 2004 -2005 final resurgence of the BTK killer, Nelson uses the methods of the killer and the city's obsession with him as a backdrop to the changing marriage of Catherine and Oliver Desplaines, the relationships they have with friends and family, and their own hidden lives, past and present.

The Companion by Lorcan Roche is a compelling, funny, and deeply moving novel about Trevor, a young man who cares for the seriously ill and does his best to level out the inequities of life, relying on highly original acts of kindness to bring happiness to his benighted charges.
Room: A Novel by Emma Donoghue is a one-of-a-kind literary marvel, a masterpiece of narrative voice that held me in an emotional push and pull of horror and hope. Told completely from the point of view of a very smart but extremely "sheltered" five-year old, Jack's story reveals the lifeline that runs between parent and child, a bond that is strong beyond measure, even when the humans on either side of the bond are fragile, damaged, and afraid.
A Novel Bookstore by Laurence Cossé. When two bibliophiles meet by chance, one a mangy wanderer, and the other a beautiful aristocrat, and decide to open a bookstore carrying only great novels, the entire book world is rocked off its foundations. Cossé's book is an engaging love story; a gripping story of deceit, revenge, and despair; and a stirring manifesto of just how important good books are to the hearts and souls of book lovers everywhere.
Stiltsville by Susanna Daniel tells the story of Frances, from her first exposure to the world of southern Florida to her final release from its mesmerizing hold. Daniel's' novel is a compelling portrait of a marriage, a sweet serenade to Southern Florida, and a moving account of a woman's life.
Blood Harvest by S.J. Bolton. Bolton's thrillers provide interesting and layered characters; riveting and twisting and unpredictable plots; and fascinating facts and myths from British history. In Blood Harvest Bolton presents (and embellishes beautifully and scarily) the centuries old harvesting legends and traditions of the Yorkshire moors, tying in a plot of children threatened and adults seeking new lives.
One Amazing Thing by Chitra Banerjee Divakaruni. A group of would-be travelers pass the time by sharing a story from their life, an "amazing thing" from their own experience. Alternately moving and entertaining, each story both resonates and illustrates a basic truth of life.
Impatient with Desire by Gabrielle Burton is a beautifully written fictional account of the Donner party's epic journey of 1846. Burton gives us a flesh and blood Tamsen Donner, brave, independent, kind, and determined to make her way west both for the adventure of it all and for the advantages she was sure awaited her family in California.
The Lotus Eaters by Tatjana Soli is a lush, painful, and beautiful novel about a photojournalist and her addiction to the country of Vietnam during the Vietnam War. Covering everything important -- love, commitment, responsibility, survival, and connection -- this novel is as satisfying as it is disturbing, and as heart warming as it is soul wracking.

Popular in the Community