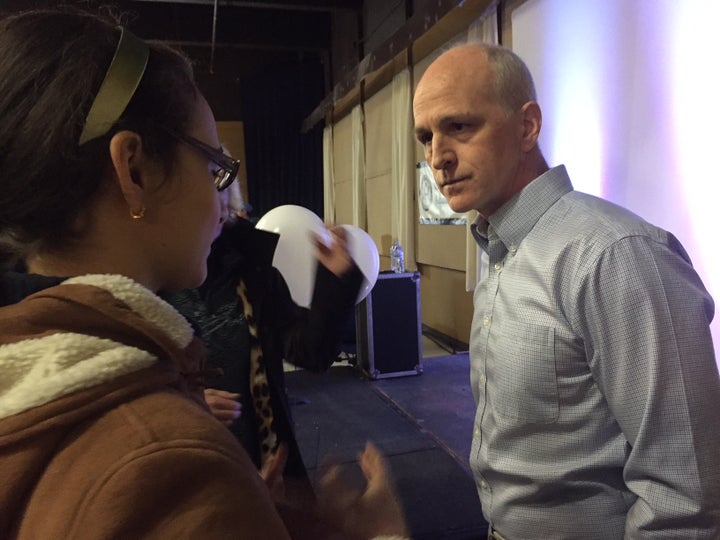 I really shouldn't have to do this.
At my age, I should be worrying about school, friends, and sports. I should spend my time attending parties and sleepovers.
But screw that, this is the Trump Era.
Politics is taking up a disproportionately large part of my mental energy. As for parties and sleepovers? Forget it. Instead of attending every party I can, I'm attending every town hall that I have the time and transportation to get to.
My future is hanging in the balance. There isn't time to fool around.
My future is hanging in the balance. There isn't time to fool around.
And what do I mean by hanging in the balance? Well, our president believes climate change is a hoax invented by China, is putting the EPA on the chopping block, and slashing environmental protection policies left and right.
Meanwhile, 2016 was the hottest year on record, over 20 million people were displaced by climate-related events in just 2008, and two thirds of the Australian barrier reefs have died. I could keep going on forever. The point is, nature is not waiting around for humans to get their act together.
When I'm an adult, I don't know if I'm even going to have clean air to breathe. In fact, by the time I'm an adult, if radical change hasn't been made to reduce emissions, time to reverse the effects of climate change will have run out. Planet earth, humanity, and everything we all love, will be game over.
And it's really not fair. I didn't ask for climate change. I don't have a vote yet, so I obviously didn't vote for this administration which is stripping clean air and water protections. And neither neither did any of the other young people who will pay the biggest price for climate change. (Not that millions of people aren't already suffering the effects.)
But I've been fighting back the best I can.
A few weeks ago, I spent my Saturday, not hanging out with friends, but attending the town hall of congressmen Adam Smith. I asked him:
"It seems like every day the administration is gutting environmental protections, from allowing industries to pollute more streams, to re-authorizing pipelines. Even though at 15, I still can't vote and therefore hold no political power, me and my entire generation, who didn't ask for any of this, will be the ones paying the real price for environmental destruction. My peers and I, not Scott Pruitt, will be the ones breathing the smoggy air, drinking the contaminated water, and living in the war-torn, uninhabitable world our supposed "leaders" are leaving for us.
So my question to you is, what specifically will you do to fight against the administration's attack on the environment and in turn, attack on my generation and those who will come after me? And will all carbon-related bills you try to pass include James Hansen's science for 350 parts per million, not 450 parts per million?"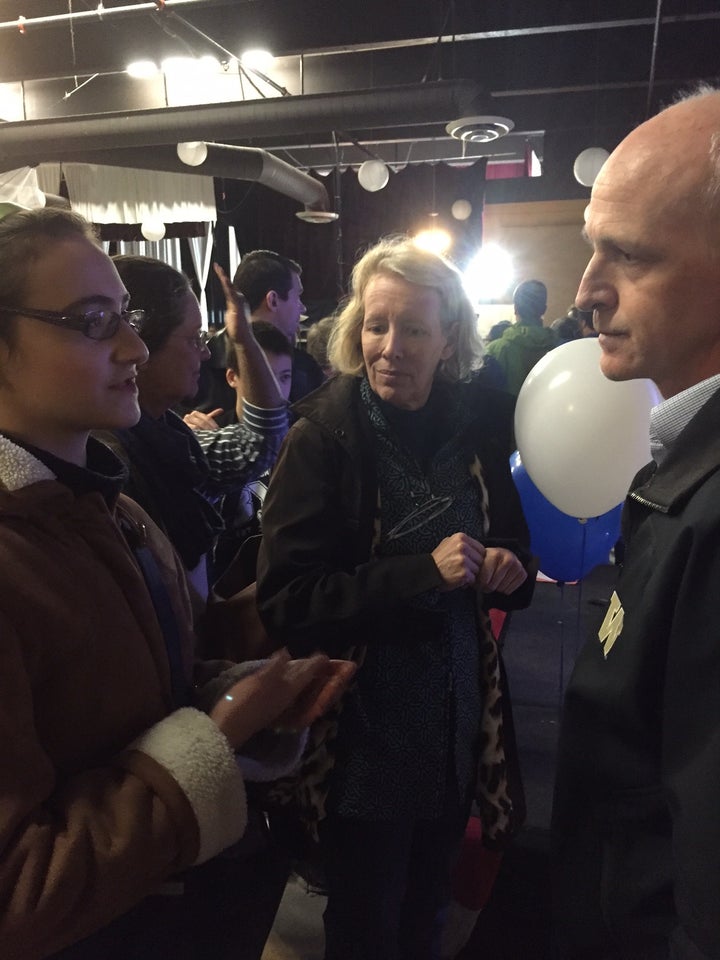 He completely dodged my question, simply agreeing, "Yes, climate change is a big problem."
Only a few days later, I asked Congresswoman Pramila Jayapal a question at her very first town hall.
And here was her response:
These past few months have been tough, to say the least. No matter what I do, no matter how many events I attend, no matter how much organizing and representative-calling I do, my news feed is still flooded with articles about the rising severity of the environmental crisis, and the administration slashing the progress that has already been made. Sometimes it feels like nothing I do matters.
But I will keep fighting. Advocacy and resistance is hard, slow, frustrating work, but inaction is just not an option.
When I'm an adult, I don't know if I'm even going to have clean air to breathe.
I'm going to be politically engaged for as long as I live. Because despite the stereotypes, not all teenagers are snapchat-addicted-selfie-snapping machines.
Believe it or not, we care.
We're watching what's happening to our country, and the planet we're inheriting.
And we don't like what we're seeing.
Calling all HuffPost superfans!
Sign up for membership to become a founding member and help shape HuffPost's next chapter
BEFORE YOU GO